Becoming a beach scientist is a snap. Share your photos from iconic beaches to help us better understand and manage our dynamic coast.
Next time you are at one of our CoastSnap locations, become a scientist for the day by helping us measure how our beaches change over time.
What is CoastSnap?
CoastSnap is a network of simple camera mounts at beaches that invite the public to take a photo and upload it to social media, using a specific hashtag.  CoastSnap harnesses the power of crowdsourcing to record short- and long-term beach erosion and recovery.
How does it work?
Photos you upload with the hashtag or email to coastsnap@whoi.edu are posted on the CoastSnapNESeaGrant Facebook page. The photos are reviewed by researchers from Woods Hole Sea Grant and the Cape Cod Cooperative Extension, and compiled into time-lapse videos that capture shoreline position and beach width as it evolves through time. The videos will be shared here and on the Facebook page.
Woods Hole Sea Grant's CoastSnap cradles are located at
Your snaps will help to improve the way local communities and governments manage our valuable beach environments.
1. Snap.
Place smartphone on the camera cradle and take a photo.
2. Share.
Use the specified hashtag and post it on Facebook, Instagram or email it to coastsnap@whoi.edu.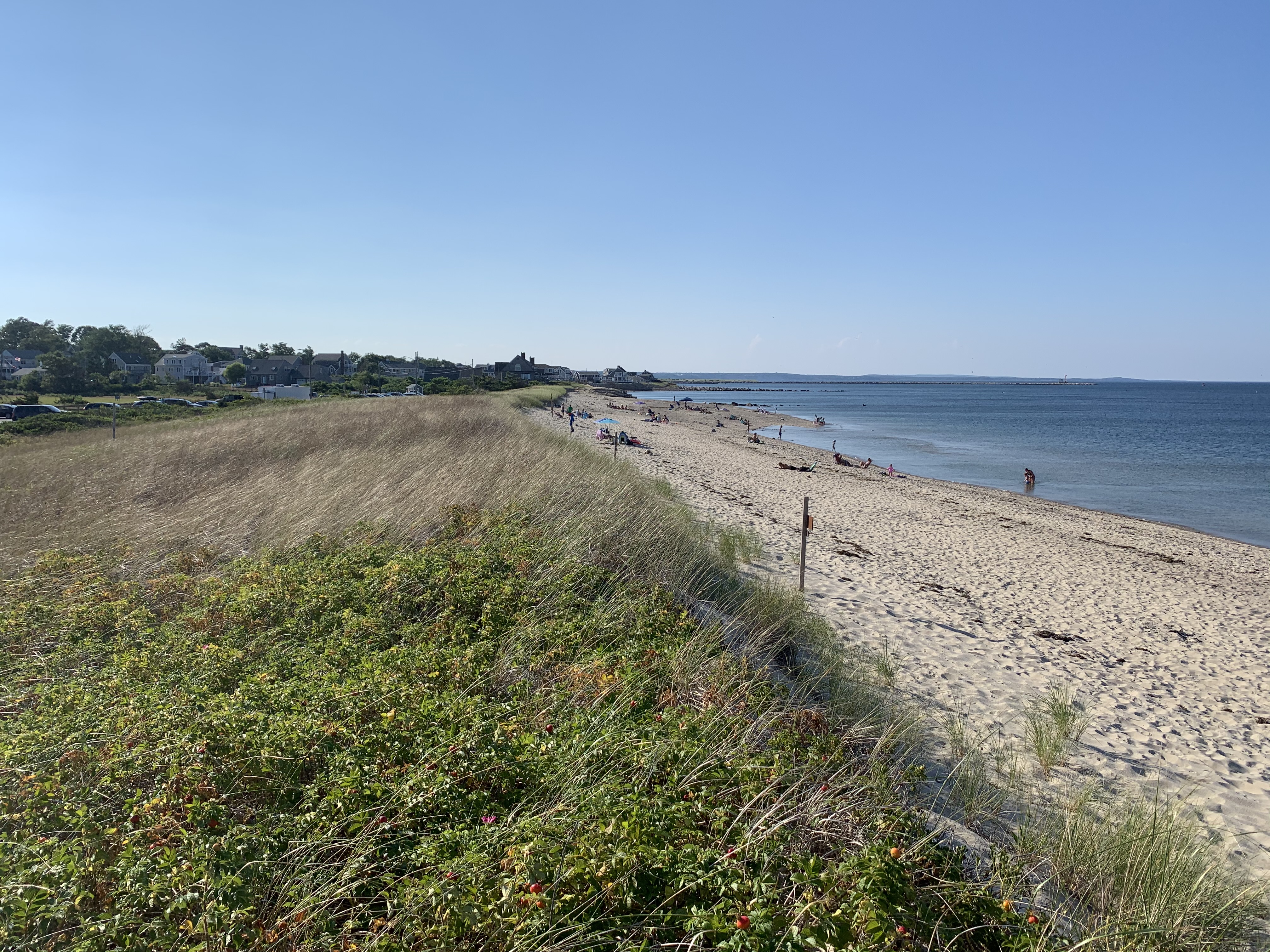 State Beach
Oak Bluffs, Martha's Vineyard, MA
"Little Bridge" inlet by Sengekontacket Pond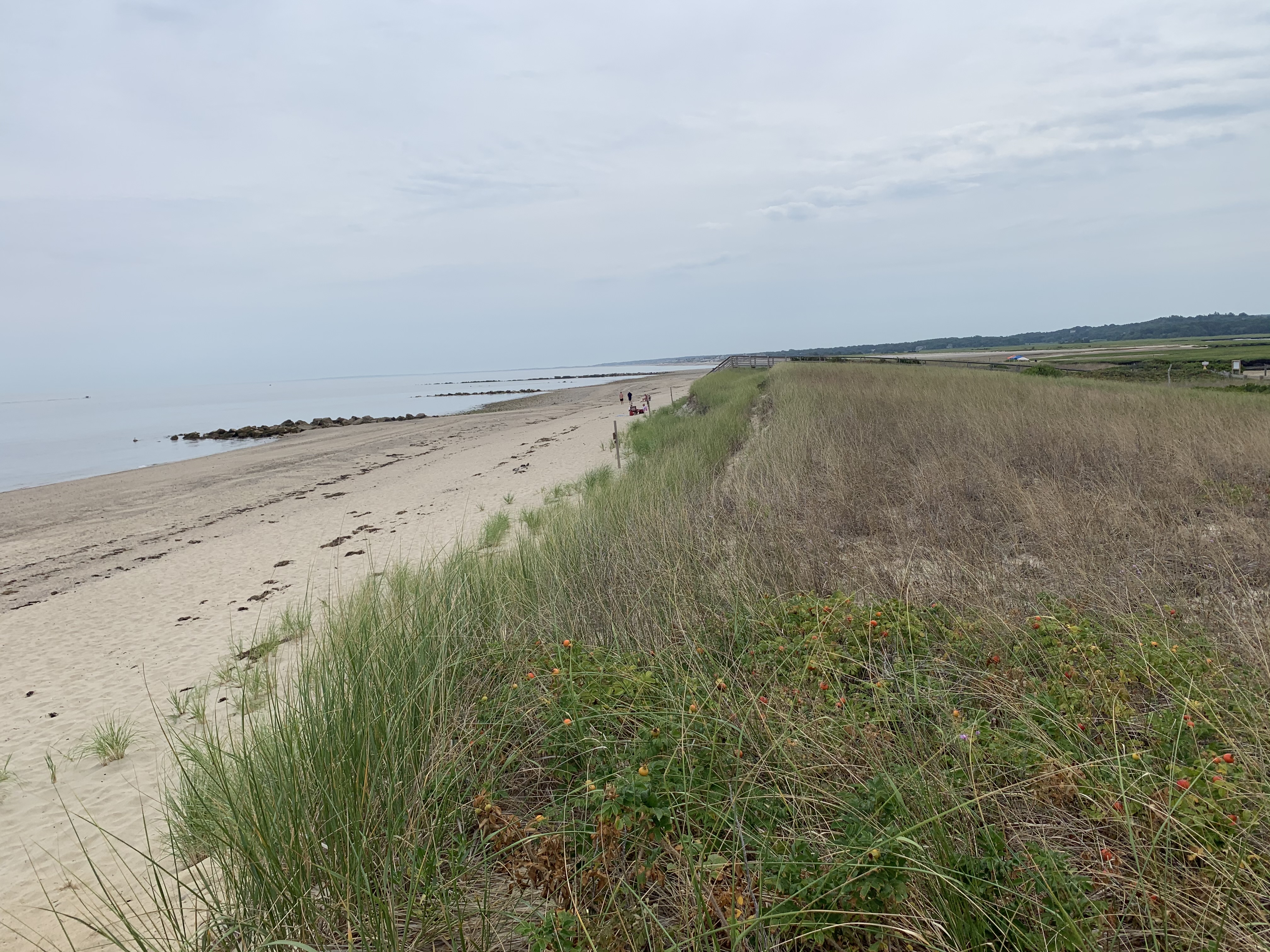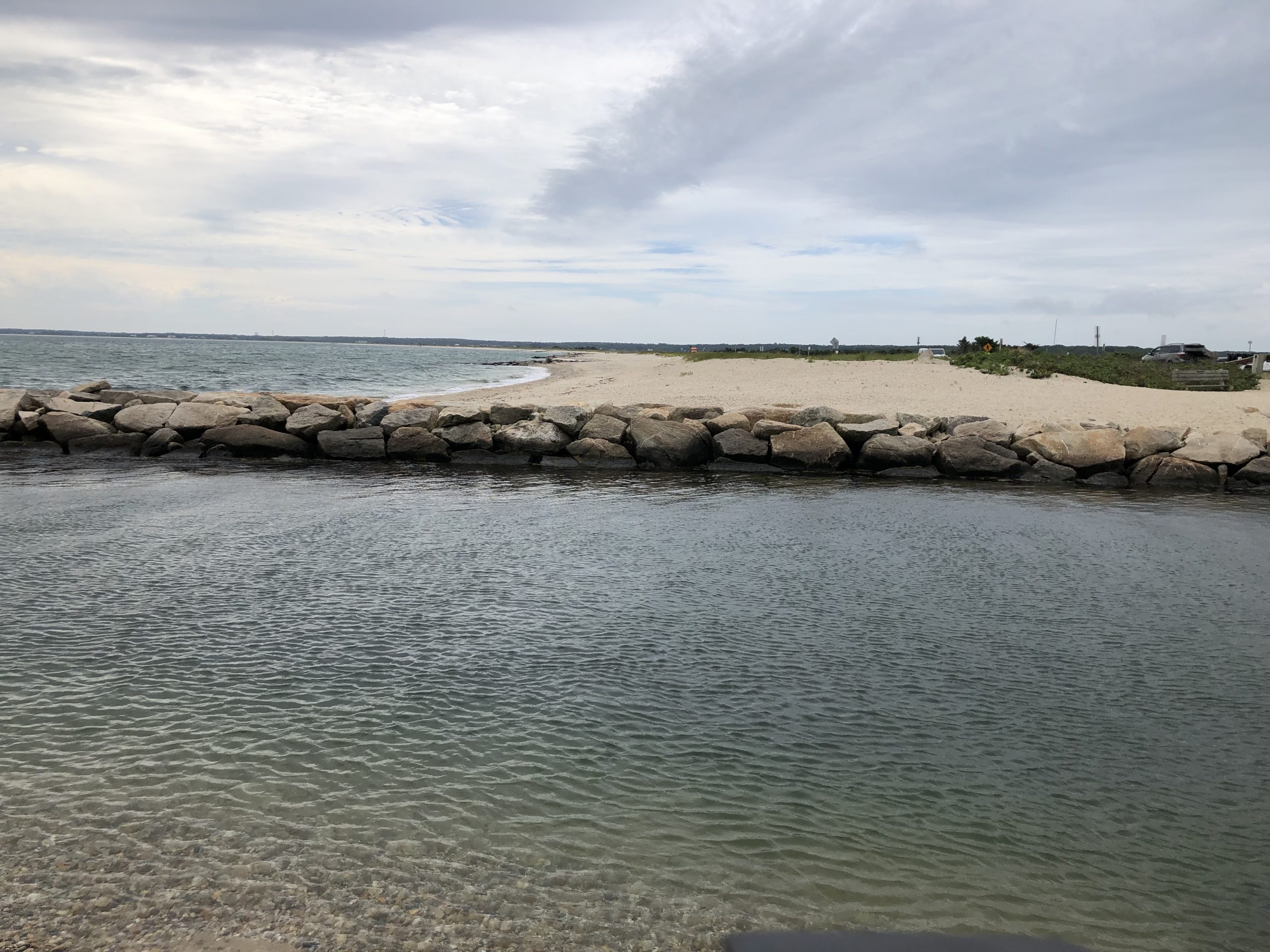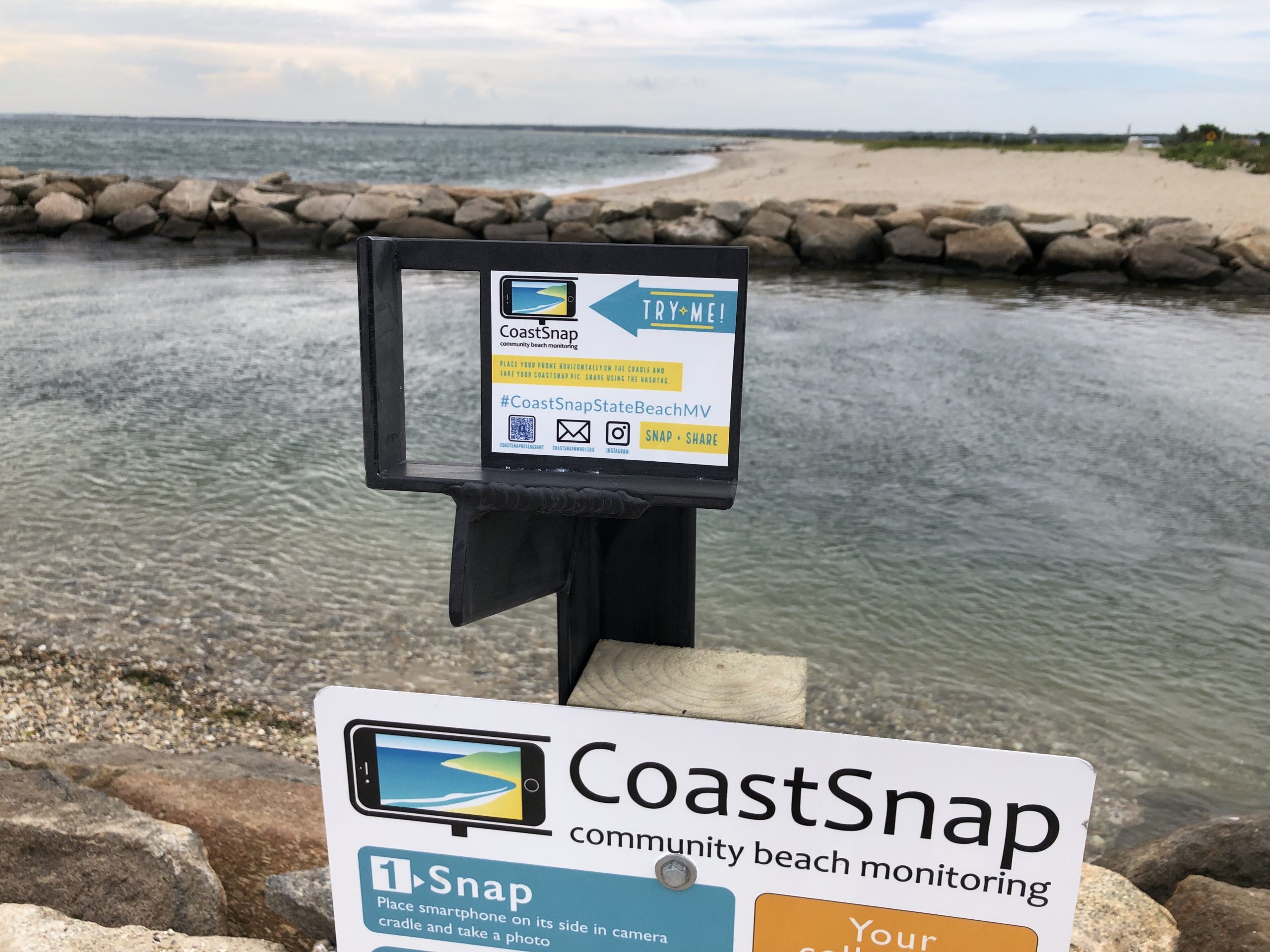 With your mobile device and our CoastSnap photo cradles, you can capture a valuable record of the beach state, and share it with the hashtags on Facebook and InstaGram or email. Using your snaps, we are building a community database that provides new insights on beach response to changing weather and wave conditions, and extreme storms. Over time, your CoastSnaps will record erosion and recovery cycles, and any long-term changes, helping us understand why some beaches are more dynamic or resilient than others.
CoastSnap was created by researchers at the University of New South Wales in Australia and can now be found in 22 countries around the world.
For more information on the global CoastSnap effort, see www.facebook.com/coastsnap/