Marine Debris

Marine debris is a global problem that injures and kills marine animals, threatens to navigational safety, and poses a human health threat. 

Woods Hole Sea Grant is dedicated to the reduction of marine debris, regionally and globally. We are actively involved in the mitigation of marine debris in our environment through education and awareness of the issue, including beach cleanups and data collection efforts, support for derelict fishing gear mitigation projects, and a boat shrink wrap recycling program.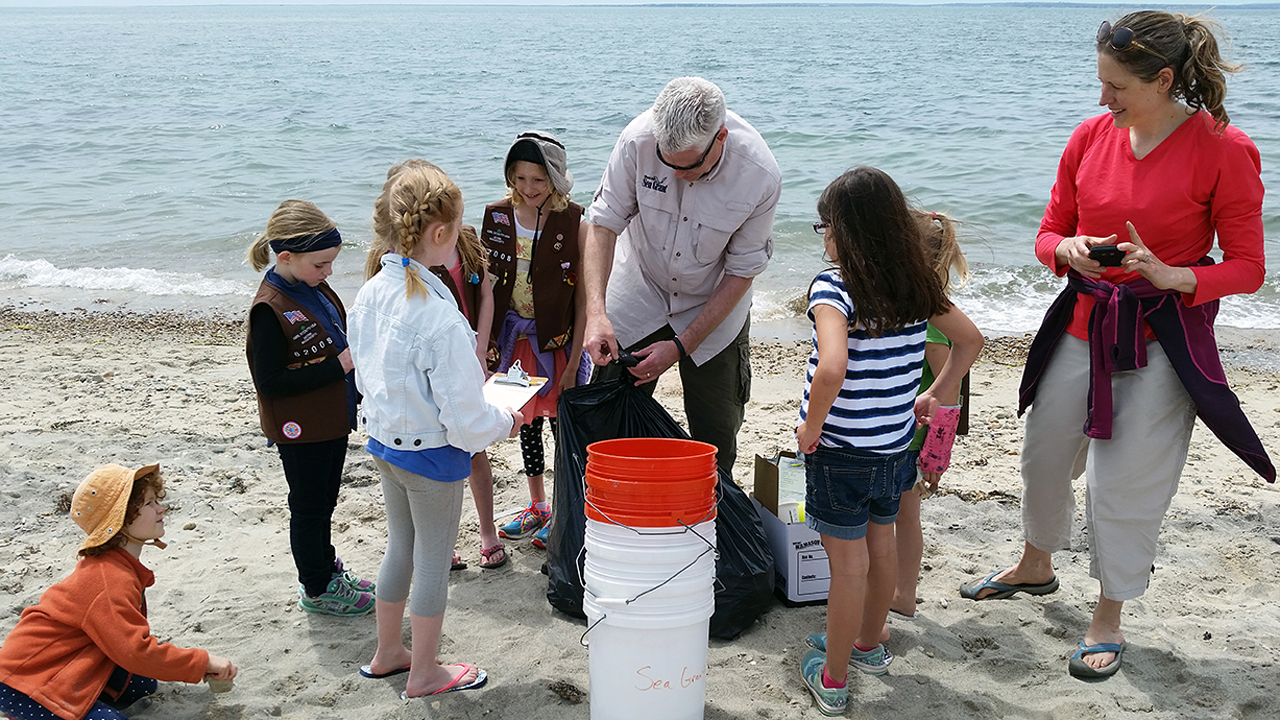 Beach Clean-ups
Woods Hole Sea Grant is actively involved in the mitigation of marine debris in our environment through beach cleanups, not only to collect trash from area beaches but also for data collection efforts on the source of regional marine debris and its mitigation. We weigh and categorize the trash we collect and contribute our data to the NOAA Marine Debris database. Our community-based cleanups attract between 20 and 30 volunteers at each event and get great response, especially by schools. To arrange for an educational beach cleanup, call (508) 289-2665 or email seagrant@whoi.edu.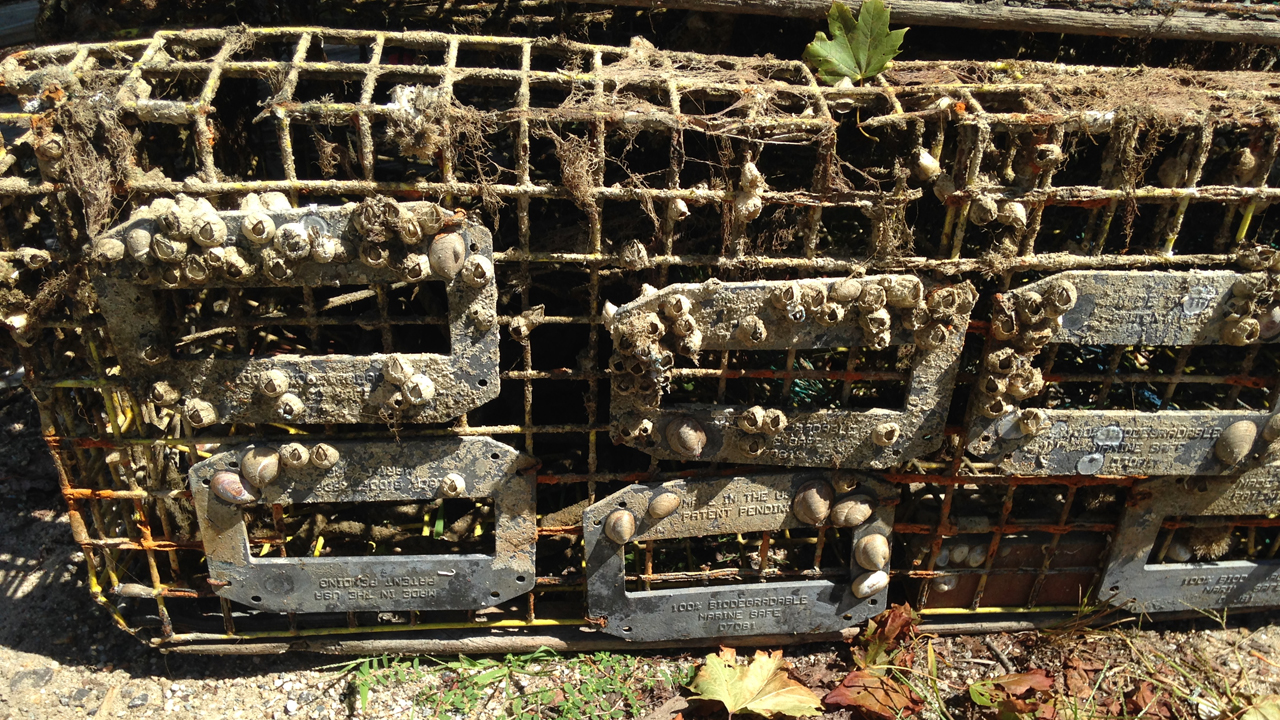 Derelict Fishing Gear
Lost or derelict fishing pots can remain a source of mortality for marine life for a number of years. Through a partnership with the Virginia Institute of Marine Sciences (VIMS), WHSG participated in the in situ testing of a newly developed biodegradable escape vent panel for lobster traps. Biodegradable panels are an improved mechanism for the escape of trapped animals and should be considered as a method for reducing adverse impacts associated with derelict lobster pots.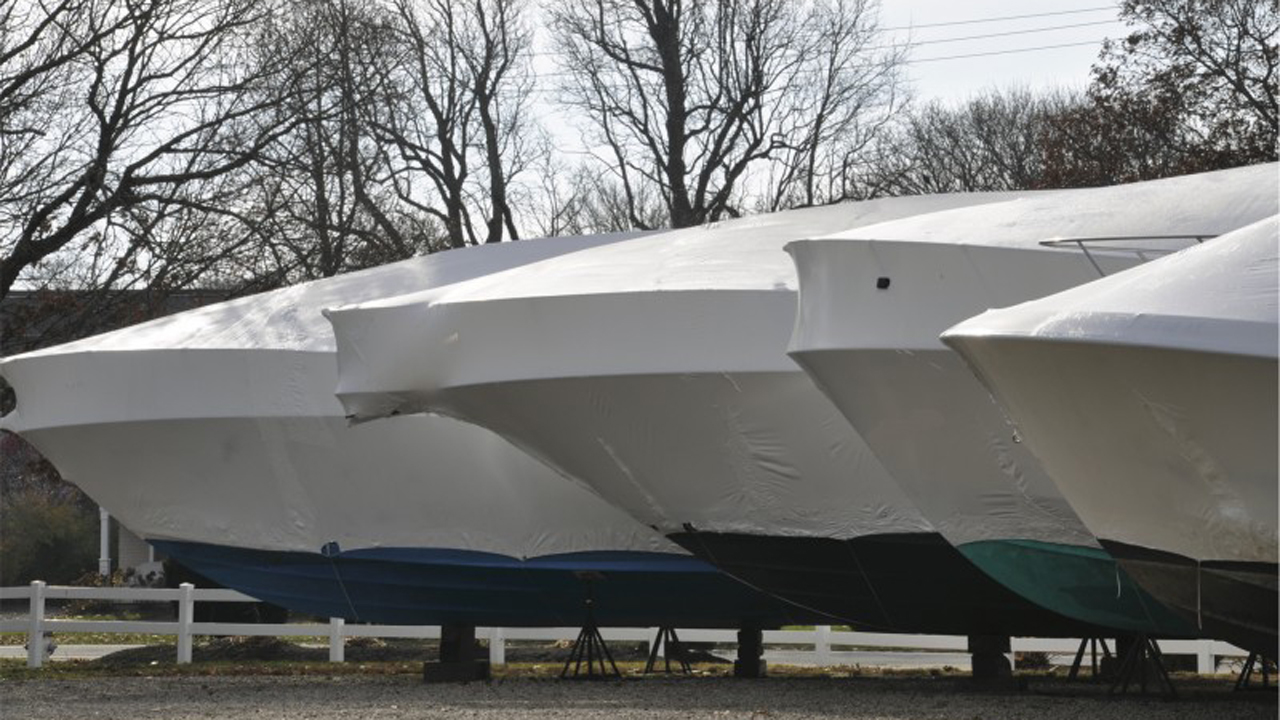 Shrink Wrap Recycling
To help reduce the amount of plastic waste that enters the environment, Woods Hole Sea Grant conducts a boat shrink wrap recycling program in Spring 2020. Over the years we have collected more than 6,000 pounds of plastic.
We hope to offer the program again in the spring. Send us an email to be notified when the recycling program begins -- seagrant@whoi.edu.
*"How To" — Please review these important instructions before recycling your shrink wrap.
Marine Debris InfoGraphic
Download this informative infographic on Plastics in the Ocean, created by the NOAA Marine Debris Program.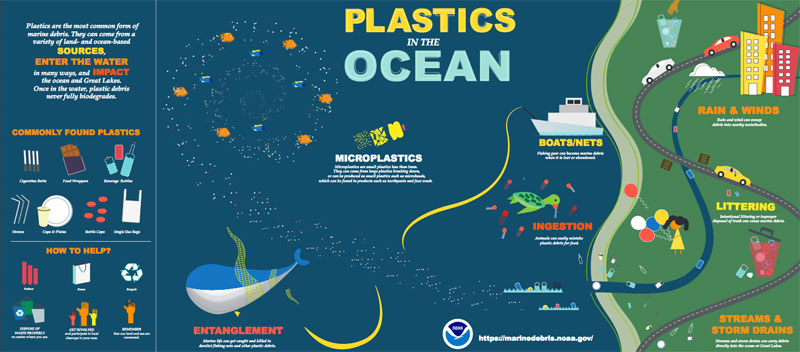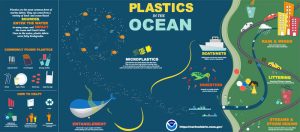 With Support from Woods Hole Sea Grant
Beach Sisters: Keeping Plastic Bags off the Beach
The peer leaders at Beach Sisters are high school students in Lynn, Mass., who are passionate about the marine environment.  They teach weekly marine science lessons to elementary and middle school girls at Girls Inc., an organization that provides educational programs to girls particularly those in high-risk, underserved areas, and they work to keep trash out of the coastal zone.
Troubled by the number of single-use plastic bags they saw littering their community, the Beach Sisters were motivated to help their community transition away from plastic. In 2018, the group decided to create the Beach Sisters reusable bag. With support from Woods Hole Sea Grant and others, the Beach Sisters designed, made and distributed 750 reusable bags, handing them out at soup kitchens and food pantries in Lynn.
Beach Sisters is a collaborative program between Northeastern University's Marine Science Center & Girls Inc of Lynn.
» Learn more about the Beach Sisters program