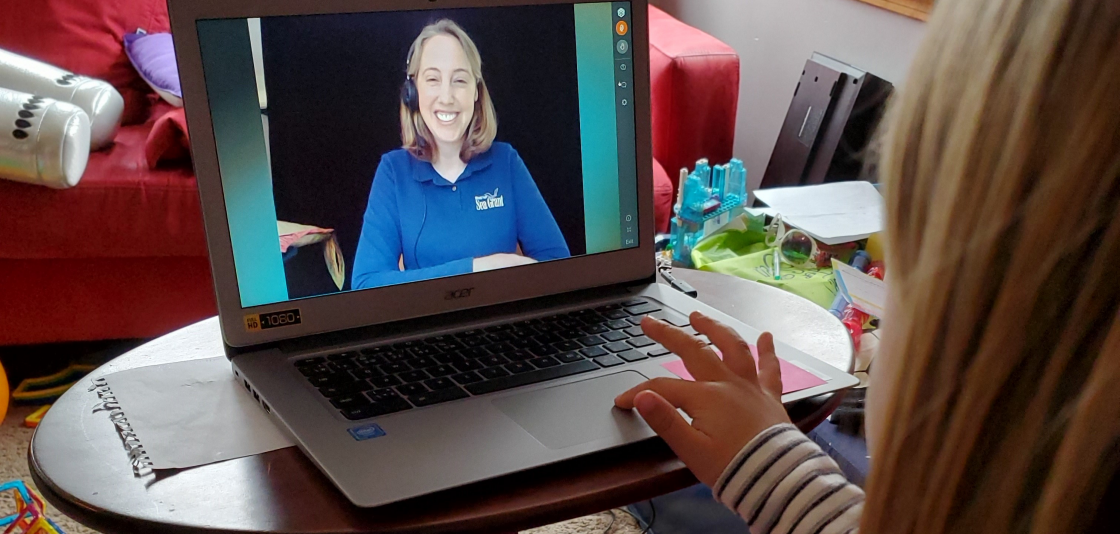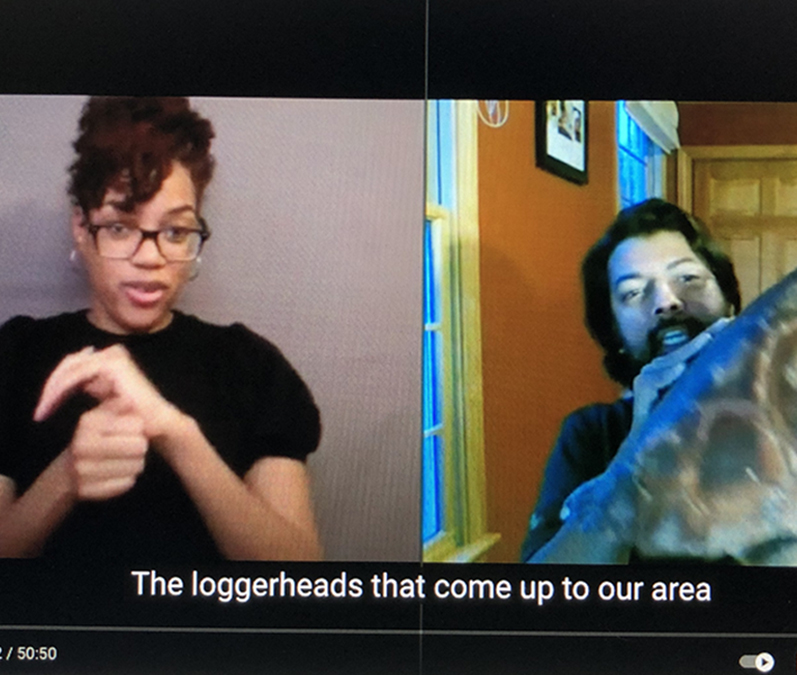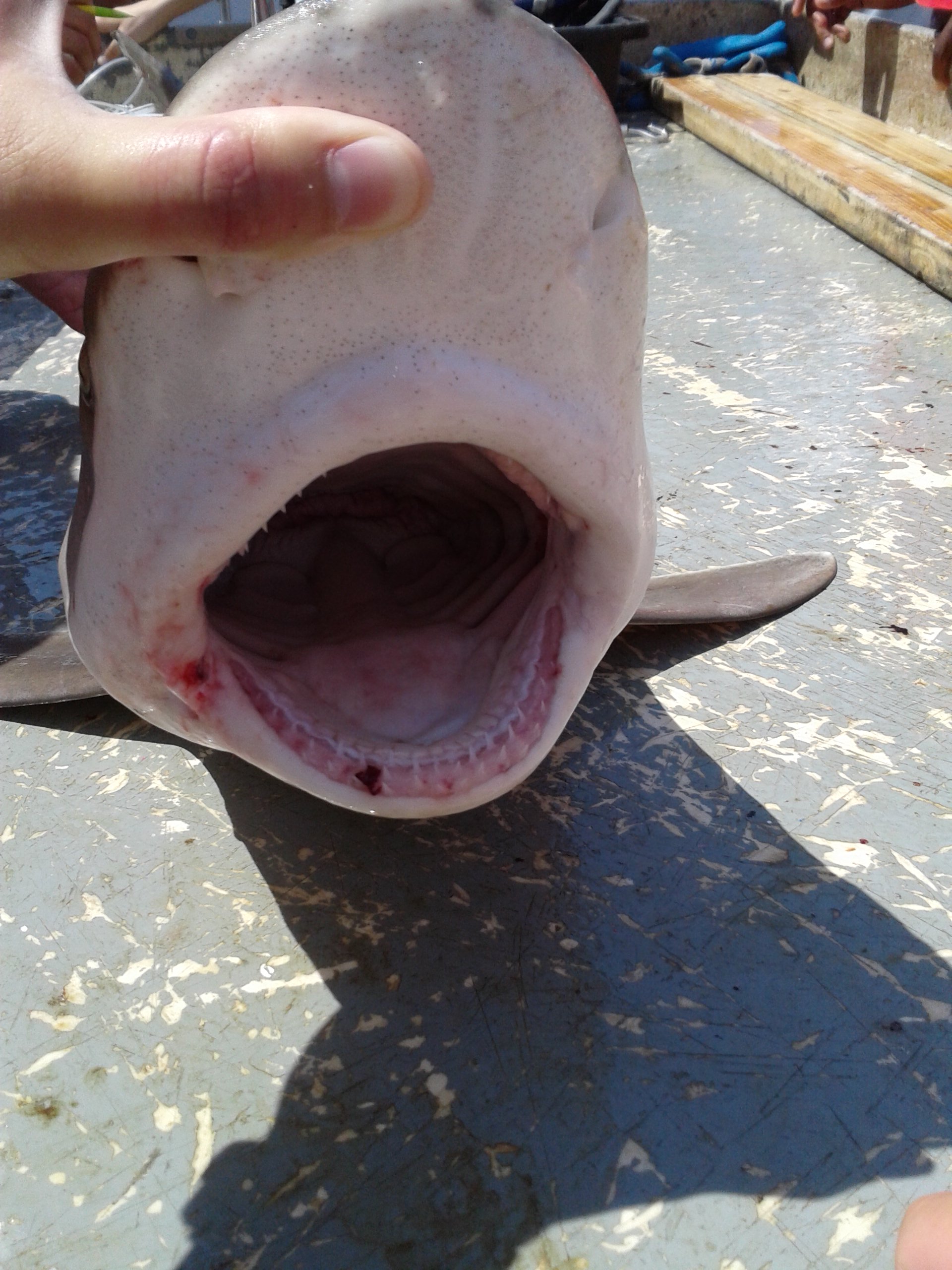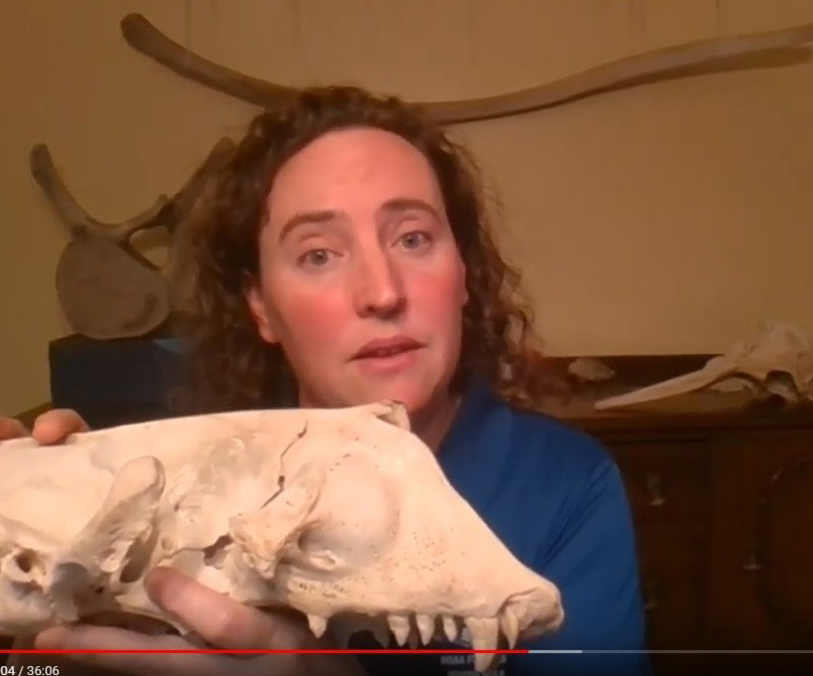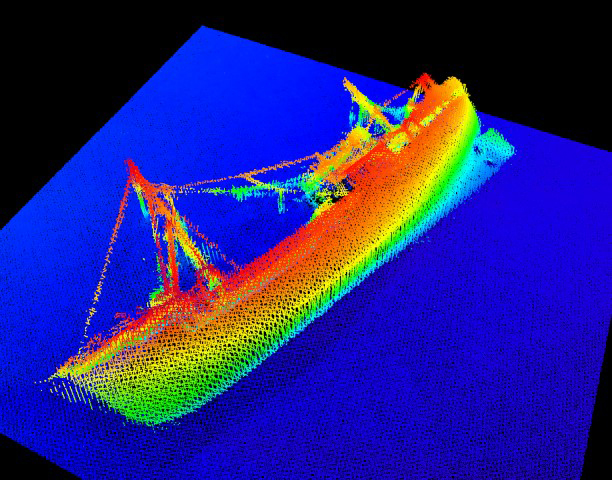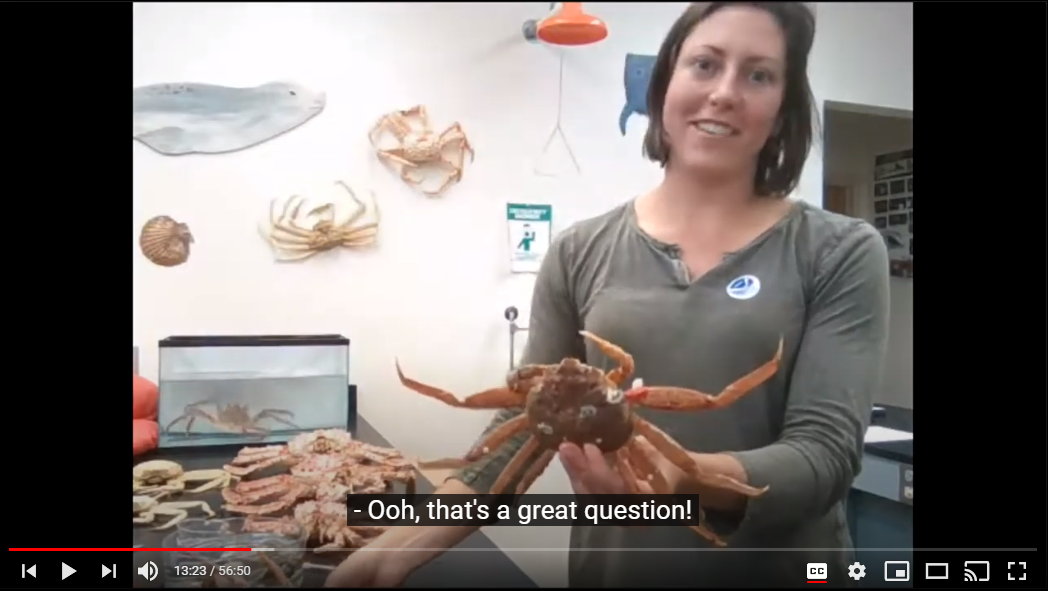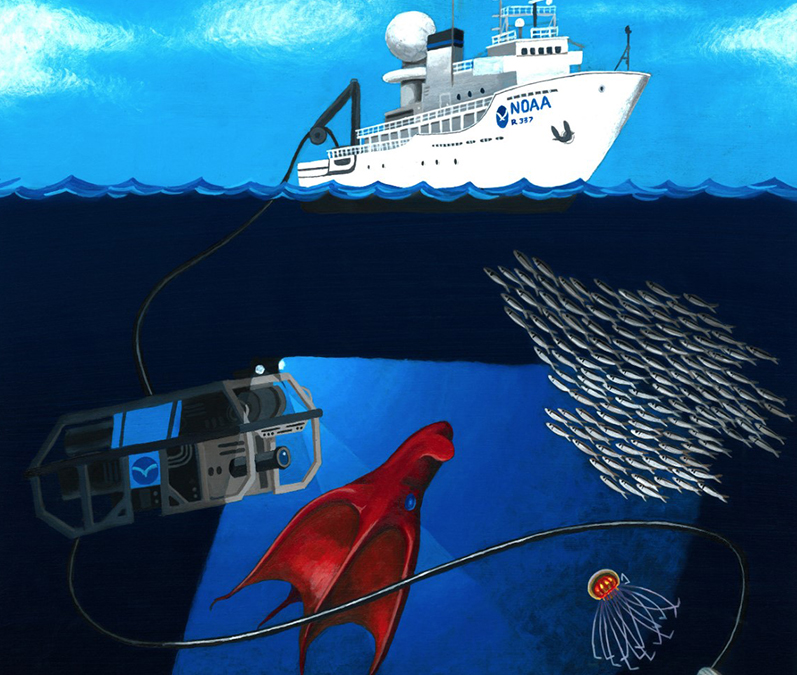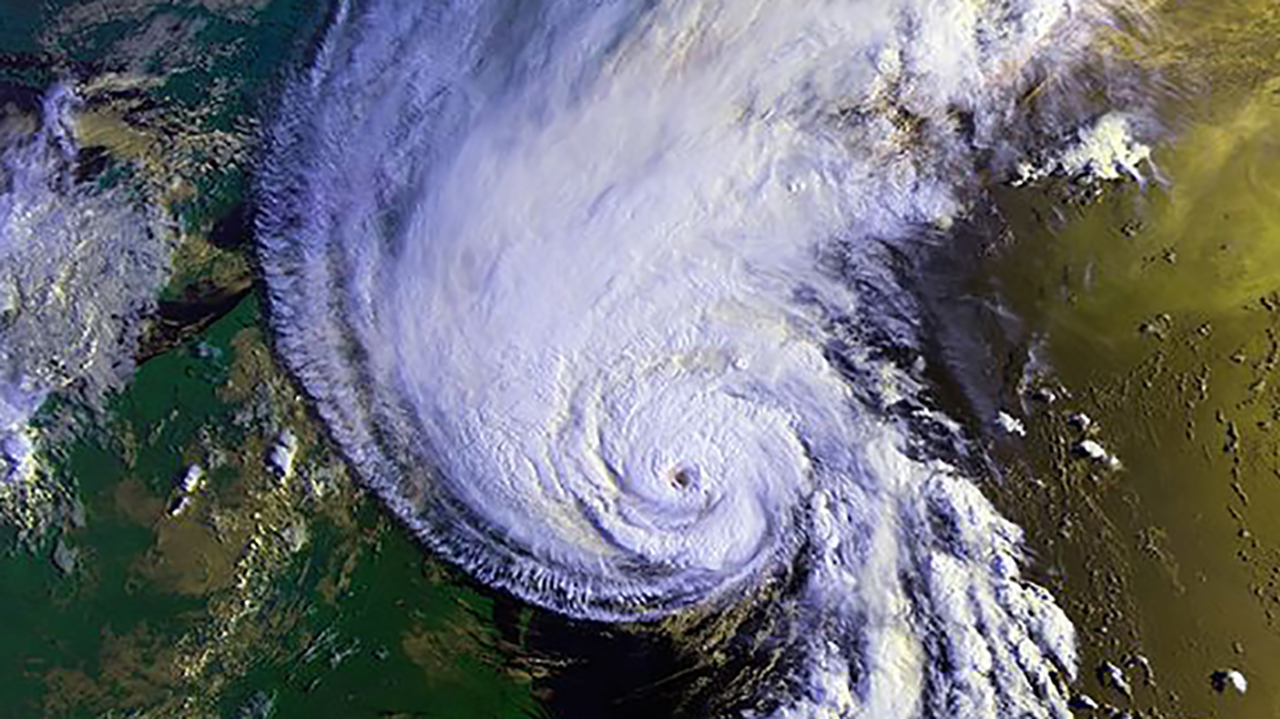 Features
•  Different NOAA expert and topic with each webinar
•  Moderated Q&A webinars with the scientists
•  Geared toward Grades 2-8
•  Archive of past webinars with English captions and Spanish subtitles
•  Why do we make an Indigenous Land Acknowledgment?
•  FREE NOAA Live! iron-on patch. Fill out this form to get it in the mail.
•  Lesson activities based on NOAA Live!

Sponsors
•  National Oceanic and Atmospheric Administration
•  National Sea Grant College Program
•  NOAA Office of Education
•  Woods Hole Sea Grant
•  Woods Hole Oceanographic Institution
Find out about other Woods Hole Sea Grant programs on our social media channels!
Tuesday, October 19, 2021, at 4 pm ET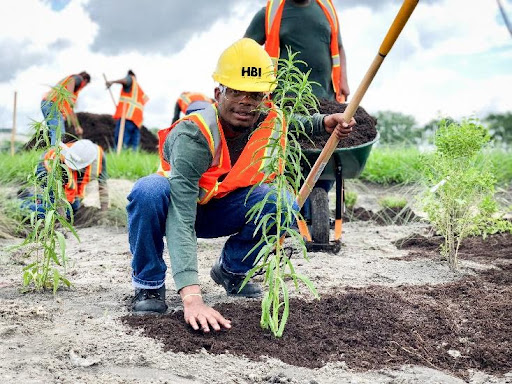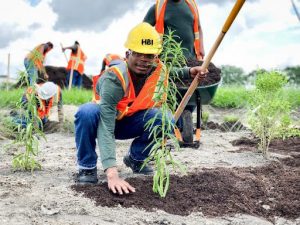 Have you ever wondered where the rain goes once it hits the ground? Rainwater that falls on a surface that can't absorb it is called stormwater. Scientists and engineers try to mimic nature to catch rainwater where it falls by using plants, soil, and surfaces that can absorb water. This is called green infrastructure. Join us to learn more about stormwater and the ways that communities and people, like you, can use green infrastructure to manage it.
Resources to access at home:
»  EPA article for kids on how to build a rain garden
»  University of Georgia Marine Extension and Georgia Sea Grant's Stormwater webpage:   You can find background material here
»  Videos
Introduction to Green Infrastructure
Maintenance of Stormwater Practices
Rain Gardens in Coastal Georgia
»  Stormwater Green Infrastructure Fact Sheets
Bioretention Fact Sheet
Bioswale Fact Sheet
Permeable Interlocking Pavers Fact Sheet
Permeable Pavement (Pervious Concrete and Porous Asphalt) Fact Sheet
About NOAA Live! webinars
NOAA Live! Webinars were created in response to COVID-19-related school closures.  Conducted from March 2020 to present, the webinars are the result of a partnership between NOAA's Regional Collaboration Network, Woods Hole Sea Grant, and the Woods Hole Oceanographic Institution.  These webinars provided students access to scientists, real-life examples of possible career paths, and the opportunity to have fun interacting with others outside their home in a safe way.
Archive
You can search the archive using a keyword or topic filters to the left. NOTE: The NGSS and MA STE standards search function is currently under construction.
Refine by:
Topic
State
NOAA Line Offices
NGSS Topics
MA STE Standards
ASL
150 Years and Counting: Studying Fish, Fisheries and More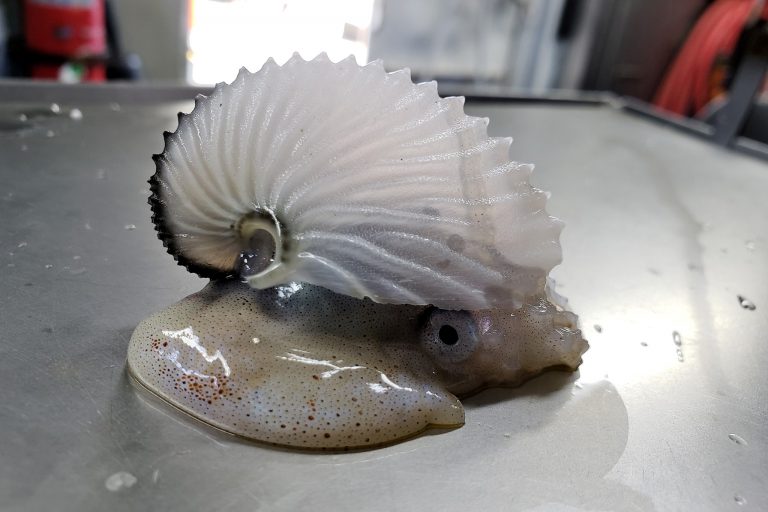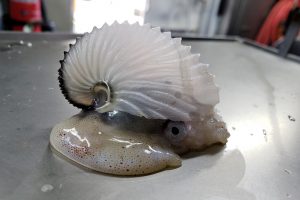 March 3, 2021
The village of Woods Hole, Massachusetts is home to an amazing collection of marine science institutions. In this webinar, we will introduce you to the NOAA Fisheries Northeast Fisheries Science Center Woods Hole Lab. We will "walk" down main street, explore a NOAA research vessel, examine otoliths in our age & growth lab, and go behind the scenes at the Woods Hole Aquarium. This NOAA Live! Webinar is part of our NOAA Open House Series during which we will "travel" (virtually) across the country to showcase some of the amazing places our NOAA scientists, engineers, educators, technicians, and interns work.
Resources to access at home:
» Northeast Fisheries Science Center: Explore the center that the Woods Hole Lab and Aquarium belong to.
» Woods Hole Science Aquarium: Meet the residents, the history of the aquarium, and more. Test your knowledge by taking these quizzes about marine mammals, invertebrates, sea turtles, ocean processes, and fish & sharks.
» "Woods Hole, MA, Birthplace of NOAA Fisheries" and "NOAA Fisheries Birthplace Celebrates 150th Anniversary: NOAA Fisheries Science Shines On in the Northeast" web stories
» Coasts, Oceans, and Stewardship Program (COAST): Lesson plans for teachers based on research at the Northeast Fisheries Science Center.
» Northeast Fisheries Science Center Sounds Page: Listen to the underwater sounds of marine mammals, fish, and humans.
» R/V Gloria Michelle Home Page
» NOAA Ship Henry B. Bigelow Home Page
» National NOAA Fish Age and Growth Page and NOAA's Northeast Fisheries Science Center's (NEFSC) Age and Growth Studies in the Northeast
» Would you like to determine the age of fish using otoliths? (Learn how during the webinar) Visit the NOAA NEFSC otolith reference collection to look at haddock or shad ear bones, make your guess, and then click on the "show annotated" button to see the answer.
March 2021 Open House Series