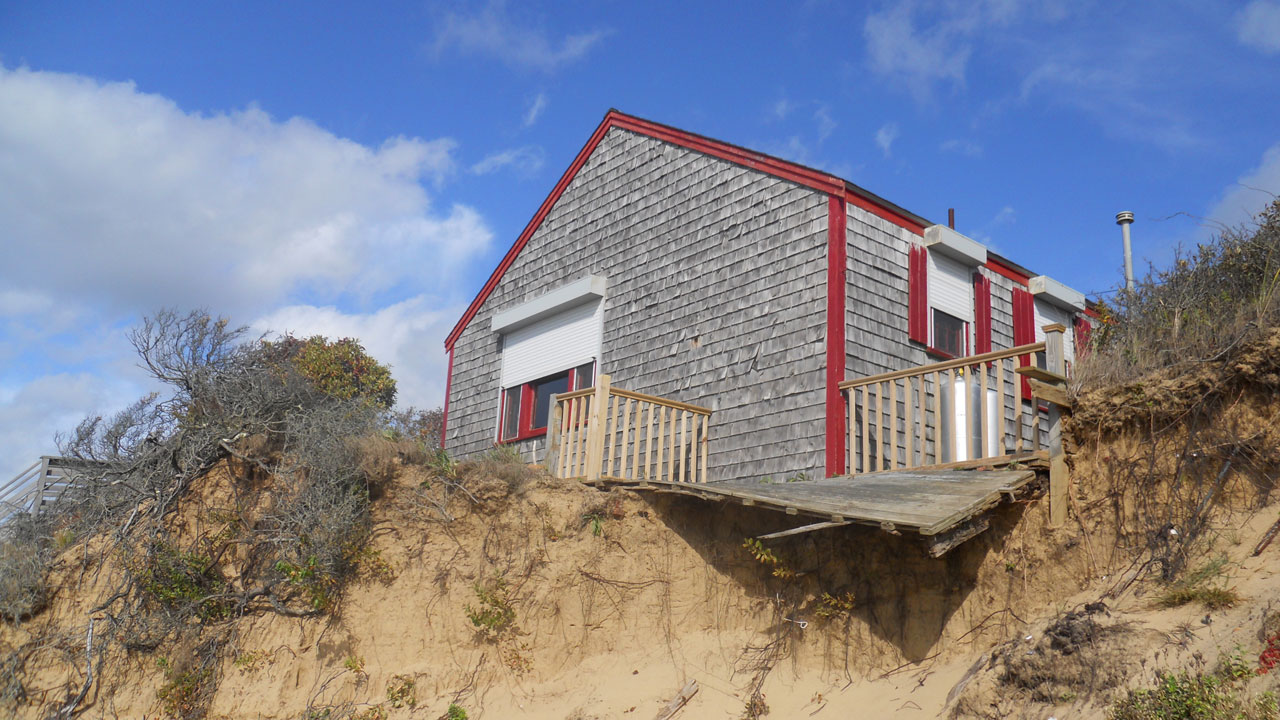 Technical Assistance
Extension agents provides technical assistance to property owners on the following topics and issues:
» Erosion control alternatives
» Potential effects of various human activities on coastal landforms
» Beach and dune restoration and stabilization techniques
» Coastal landscaping
» Coastal floodplains
» Sea level rise
» Storm surge
» Flood insurance
» Flood mitigation
» Elevation certificates
Site Visits
Site visits are typically provided to coastal managers and address site-specific coastal processes or coastal hazards-related issues. In the last three years over 100 site visits have been conducted and over 2,000 people have attended presentations about coastal processes.
Questions and Answers about Coastal Property

If my home is damaged by a flood, does my homeowner's insurance cover the loss?

A common misconception is that flood damage will be covered by homeowner's insurance. However, standard homeowner's insurance does NOT cover flood damage. If a property is located in a floodplain and has a federally-backed mortgage, the property owner is required to purchase flood insurance for that property. In order to insure a structure against flood damage, a separate policy must be purchased from a private company or the more affordable National Flood Insurance Program (NFIP). Residents of many Cape Cod towns receive a discount on their NFIP insurance premiums because of their town's participation in the Community Rating System (CRS), a voluntary program that is part of the NFIP.
» More information about flooding and flood insurance
If my oceanfront property becomes threatened by erosion can I construct a seawall?
Never on beaches or dunes. Seawalls, bulkheads, revetments, groins, jetties or breakwaters are generally not allowed along the beaches and dunes of Massachusetts. These "hardened" Coastal Erosion Structures (CES) can damage the beach and adjacent properties. A house built before August 10, 1978 may be considered "grandfathered," so that if there is no other way to protect the house a CES may be permitted on a coastal bank.
If my oceanfront property becomes threatened by erosion can I replenish the eroding shoreline by placing sand from an outside source onto my property?
Yes. This is often referred to as "beach nourishment" and may be permitted in Massachusetts. However, it provides only temporary relief and requires regular additions of sand for maintenance. It is typically more effective when it extends across a significant portion of the shoreline instead of just in front of a single property.
If my oceanfront property becomes threatened by erosion can I move my house away from the eroding shoreline?
Yes. If space allows, a structure can be moved landward on the same lot, or it can be relocated to a new property. It may still have to meet the current zoning setback requirements.
If my oceanfront property becomes threatened by erosion can I be required to move my house away from the eroding shoreline?
Yes. Town officials may require owners to move or dismantle erosion-threatened buildings, if imminent collapse creates a hazard. (For information on site-specific erosion control projects, contact your local conservation commission agent).
If my coastal property is repeatedly threatened by erosion and flooding, are there federal programs that would buy my property?
After repeatedly repairing flood-damaged homes, homeowners may find themselves considering moving out of the flood zone. Federal assistance programs are available for homeowners who currently live in a designated floodplain (delineated by the Federal Emergency Management Agency) and may be interested in relocating. The Barnstable County "Buyout Forum," held in April 2021, can provide more details.
Are there restrictions on landscaping or fertilizer use near coastal resources?
As runoff flows towards the shoreline, coastal resource areas provide a natural filter where sediments can settle, and/or where vegetation can uptake nutrients. In Massachusetts, many towns restrict mowing, plant types, and the use of fertilizers. Some do not allow any fertilizers on or in close proximity to the shoreline. Check with your local conservation commission for the town's regulations. If you plant a buffer of native trees, shrubs, and deep-rooted grasses between maintained areas of your yard and the shore you can slow shoreline erosion, filter sediments and pollutants, and beautify the yard.