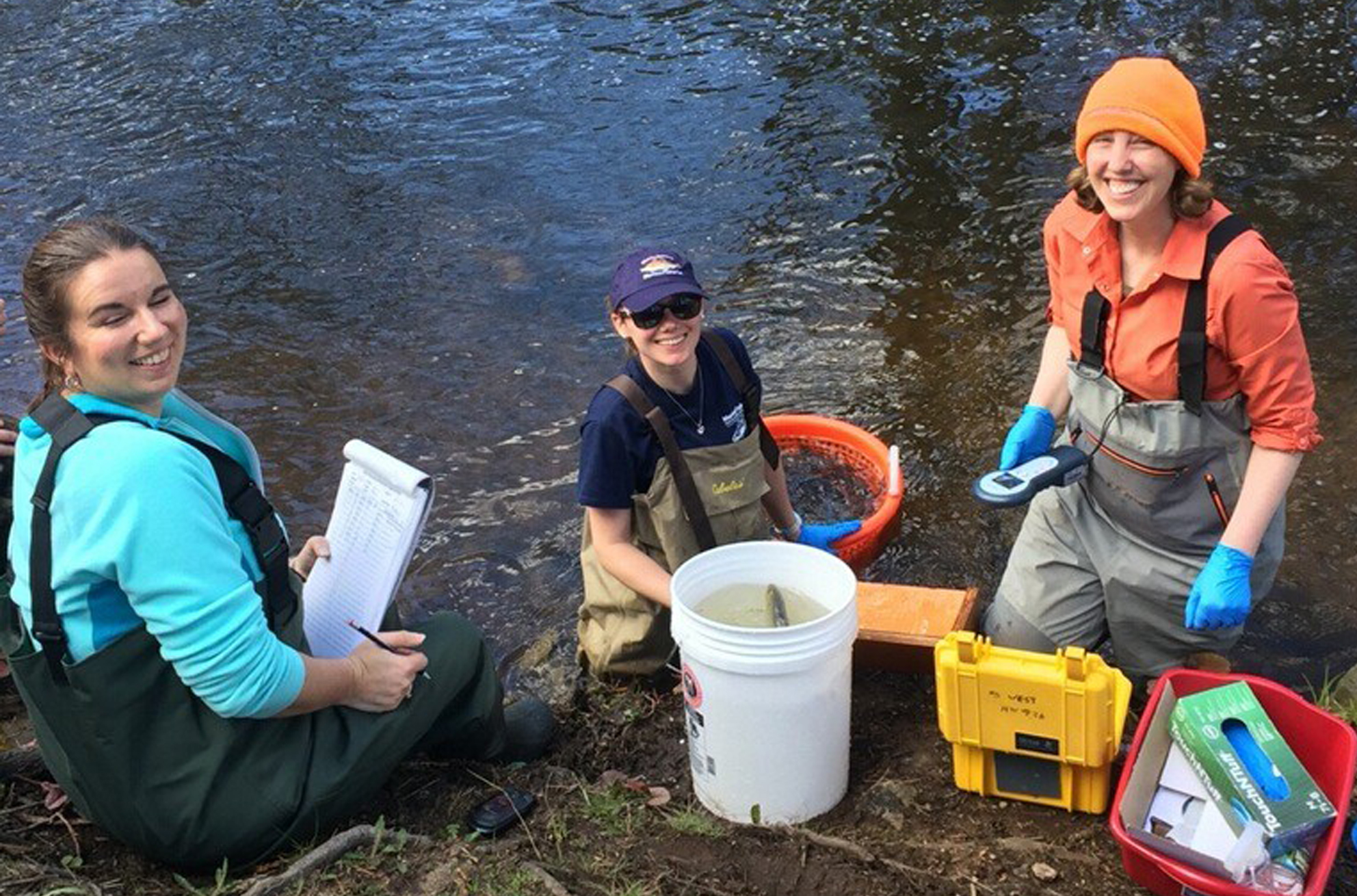 At Woods Hole Sea Grant, the goal of  outreach activities is the active and effective dissemination of Sea Grant information, research, and technology. By reaching out to audiences in an attempt to answer questions, increase environmental awareness, improve science literacy, and bridge the gap between marine research and an informed and knowledgeable public, the Sea Grant outreach effort is making significant contributions to citizens and organizations within the Commonwealth of Massachusetts as well as the northeast region and the nation.
About Our Extension Services
Woods Hole Sea Grant employs marine specialists with Barnstable County's Cape Cod Cooperative Extension to create an effective outreach partnership providing reliable technical and science‐based information to distinct groups within our region.
Contacts
Marine Program
Abigail Archer
Marine Resource Specialist
Woods Hole Sea Grant and Cape Cod Cooperative Extension
P.O. Box 367
Barnstable, MA 02630
(508) 375-6702
aarcher@barnstablecounty.org
Harriet Booth
Fisheries and Aquaculture Specialist
Woods Hole Sea Grant and Cape Cod Cooperative Extension
P.O. Box 367, Barnstable, MA 02630
(508) 375-6953
(508) 362-4923-Fax
hbooth@barnstablecounty.org
Joshua Reitsma
Marine Program Specialist
Woods Hole Sea Grant and Cape Cod Cooperative Extension
P.O. Box 367
Barnstable, MA 02630
(508) 375-6950
(508) 362-4923-Fax
jreitsma@barnstablecounty.org
Coastal Processes Program
Greg Berman
Coastal Processes Specialist
Woods Hole Sea Grant and Cape Cod Cooperative Extension
193 Oyster Pond Road, MS #2
Woods Hole, MA 02543-1525
(508) 289-3046
gberman@whoi.edu
Shannon Hulst
Floodplain and Community Rating System Specialist
Woods Hole Sea Grant and Cape Cod Cooperative Extension
P.O. Box 367
Barnstable, MA 02630
(508) 375-6952
shannon.hulst@barnstablecounty.org