"Marine Invaders" Educator Workshop Scheduled for December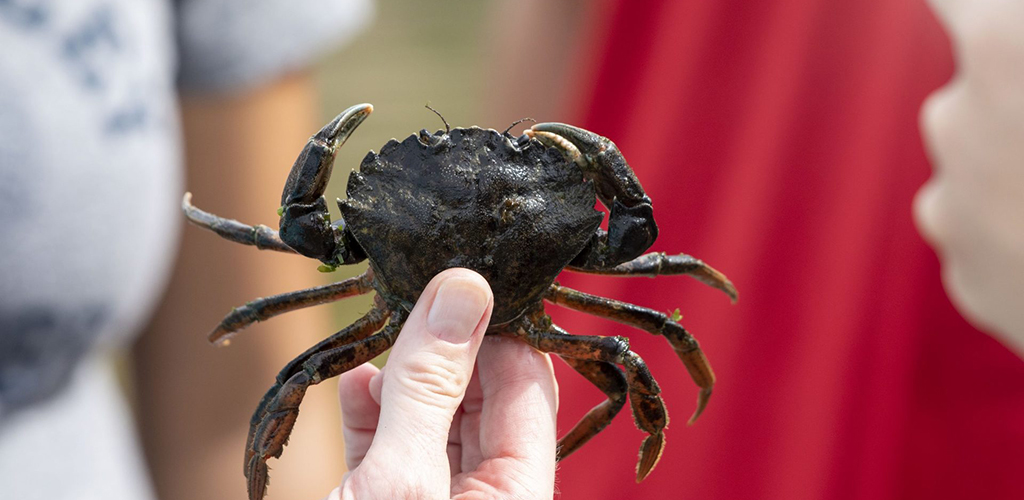 Marine Invaders: Green crabs and other species are the featured subjects in the next WHSG Topics in Oceanography (TIO) workshop for informal and formal educators grades 6-12.
The workshop is scheduled for Friday, December 3 from 9 a.m. – 4 p.m. at the Woods Hole Oceanographic Institution.
The Woods Hole Sea Grant Program, WHOI Information Office, and WHOI Academic Programs Office offer professional development workshops for high school and middle school teachers, held twice a year. Teachers get to hear about current research directly from the scientists, experience either the lab or field, sample some classroom activities, and discuss how to integrate their new knowledge into their curriculum. Teachers then take home a thumb drive with background material and classroom activities.
Join us at this workshop to learn the basics of invasive species, discover the marine invaders we find on Cape Cod, dive into green crab genetics (real life examples of some middle school genetics concepts), and explore how climate change and invasive species intersect. We'll then get some applied, regional context when we discuss the impacts of invasive species on an aquaculture farm on Martha's Vineyard.
In the afternoon, we'll walk to a tide pool to look for invasive species, do some hands-on classroom activities, and tour WHOI's research vessel, the R/V Armstrong.
For financial assistance and other questions, contact Grace Simpkins, gsimpkins@whoi.edu