Girls In Science Fellows Share Their Experiences
This summer, 20 young women had the opportunity to contribute to ongoing research, connect with professionals in STEAM (science, technology, engineering, arts, and math) careers, and imagine a future for themselves in marine science.
The Girls in Science Fellowship is a partnership between Woods Hole Sea Grant and Earthwatch Institute. The fellowship is completely free for participants, who spend the week living together on the Sea Education Association campus in Woods Hole and working with WHSG Educator, Grace Simpkins, WHOI bioacoustics researcher, Laela Sayigh, and Earthwatch Facilitators.
This year's fellows analyzed recordings of marine mammals from a network of hydrophones in Sarasota, Florida. They studied vocalizations from the resident population of dolphins and conducted a preliminary study on how dolphin whistles varied by time of day. They also provided feedback for the whistle detection algorithm, which occasionally mistook manatee vocalizations and other sounds for dolphin whistles.
The fellows build and test their own hydrophones, record acoustic data on a whale watch and analyze it, and participate in various other oceanographic sampling techniques. They also meet students and researchers from a diverse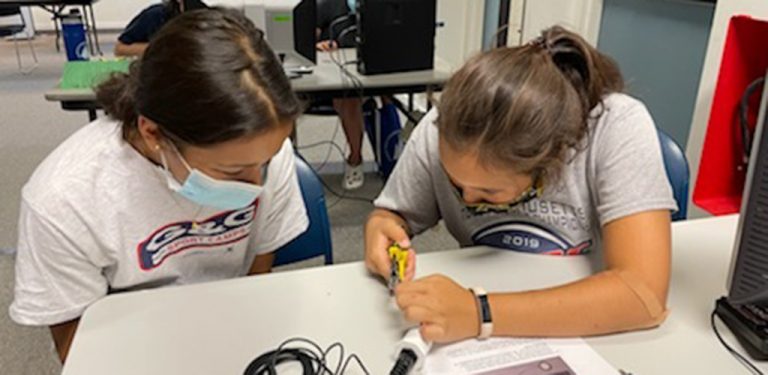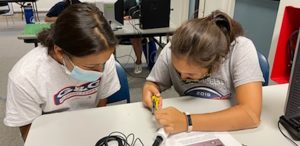 range of backgrounds working in various marine science careers.
At the end of the program, the students put together demonstrations, artwork, or presentations to bring back to their communities and share their own journeys. They leave with hands-on research experience, a new knowledge of the paths they could pursue in science, and a network of connections to help them along the way.
We asked our fellows to share their "story" or personal journey with you. Both Sylvie and Gracie share what they got out of the program and how it continues to impact them. Leilani answers the questions, "One of your friends wonder's why you spent one of your summer weeks "going to school?" We hope this gives you a peek into this wonderful program.

Sylvie
Marine science has always been a field in which I could simultaneously explore and learn. Beginning at a young age, I would spend my summers searching for crabs and snails in shallow tide pools.  » Read more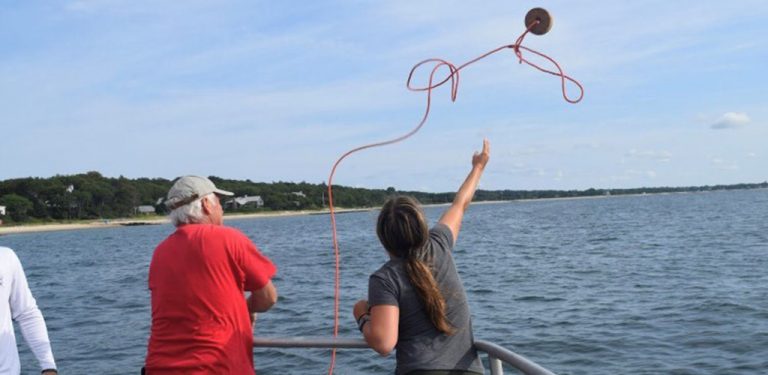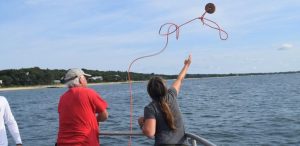 Gracie
I'm an aspiring marine biologist who lives 100 miles away from the ocean. I can't just take regular trips to the ocean in my everyday life to gain hands-on experience in the field, so what experience I do have is very little.  » Read more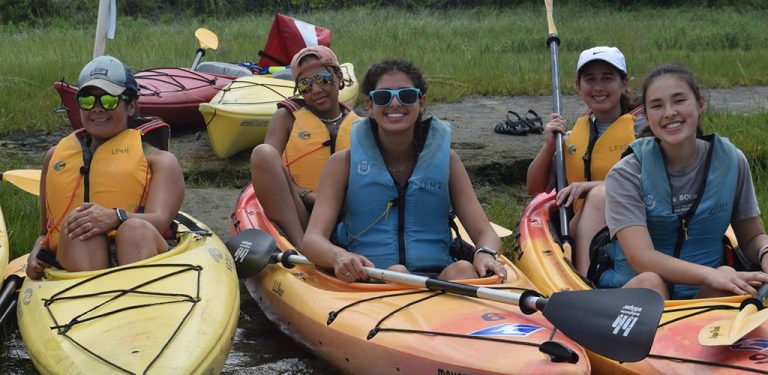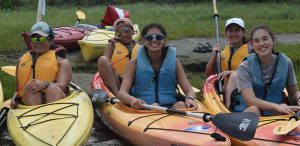 Leilani
This summer I was lucky enough to be a part of the Girls in Science program at Woods Hole. We got to do some research and learn many cool things and it wasn't like "going to school" at all, despite what you may think.  » Read more