Coasts, Oceans, and Stewardship Program (COAST)
This program is a collaboration between the NOAA Northeast Fisheries Science Center and Woods Hole Sea Grant.  

Woods Hole Sea Grant (WHSG) and the Northeast Fisheries Science Center (NEFSC) in Woods Hole, MA developed a program to create educational materials relating to key marine and coastal topics and our research done at NEFSC and WHSG. We offer free 1-hour lessons with hands-on activities, presentations, and projects on marine and coastal topics for K-8 classrooms. All lessons are linked to MA Science and Technology/Engineering (STE) standards.
Our goal is to bring something new and exciting to classrooms that students may not otherwise be exposed to (such as a sperm whale rib). All our materials are available to download for educators who are not local, with activity adjustments suggested. If we visit your classroom, or you use any of our materials, please give us feedback!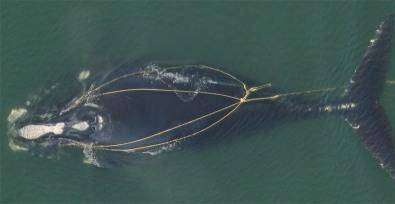 Marine Mammal Threats (under construction)