From Classroom to Coastline: An educator workshop about
marine and freshwater harmful algal blooms (HABs)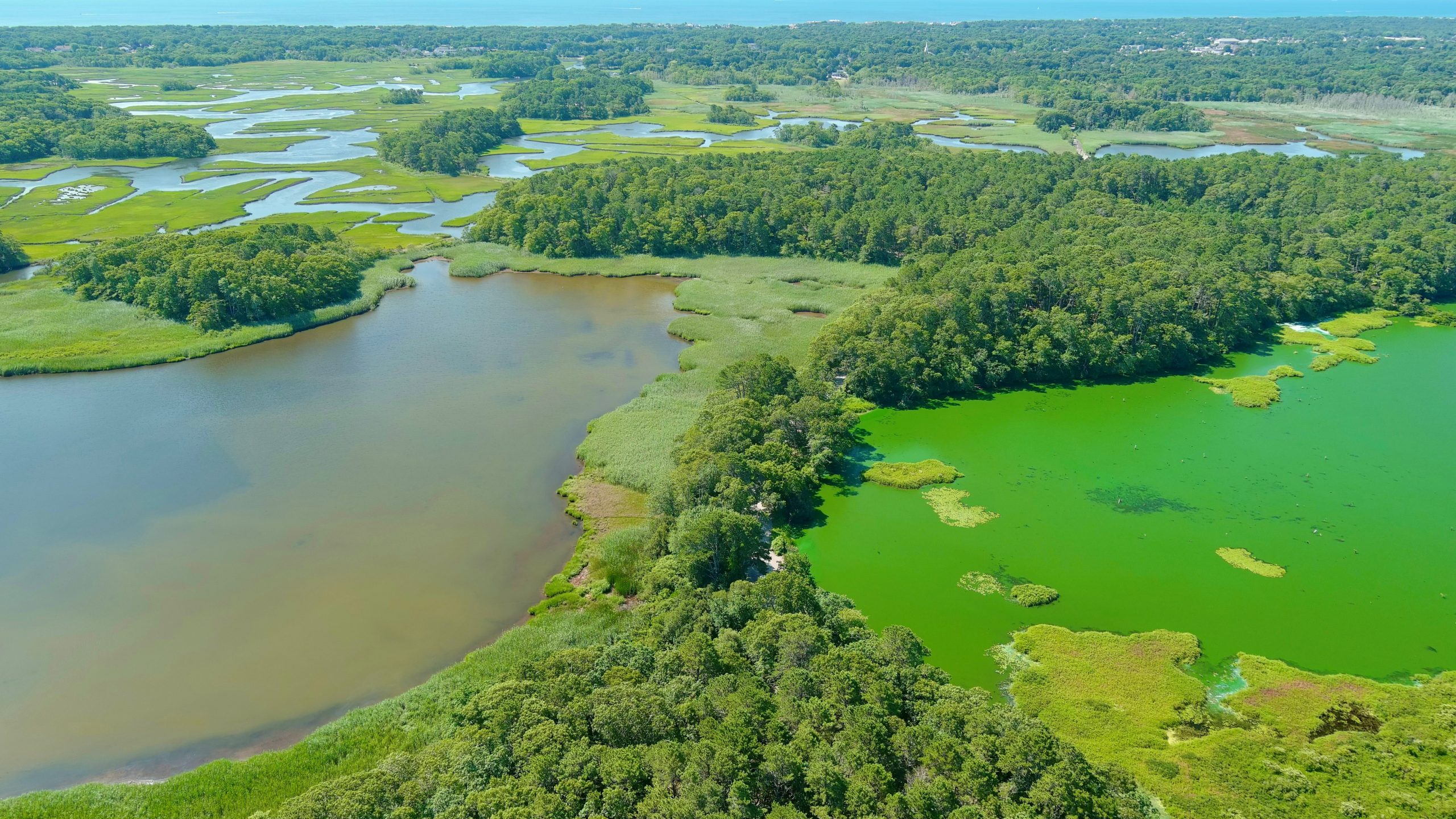 Date
December 14, 2023 from 9 am - 4 pm
Location
WHOI Quissett Campus, Clark Building, Room 507
360 Woods Hole Road
Woods Hole, MA 02543
Cost
$30. Includes lunch. PDPs will be provided
Details
Professional Learning Workshop for Formal/Informal Educators of Grades 6-12 focused on current harmful algal blooms (HABs) research.
Spend the day learning from top researchers from WHOI and the Association to Preserve Cape Cod about the growing problem of harmful algal blooms and their impacts on human populations, wildlife, and ecosystems. We will share classroom activities in which students analyze data generated by WHOI investigators, providing authenticity and offering opportunities to interact with information in the same manner as managers and researchers. Additionally, field and lab activities will introduce participants to HAB groups present in the coastal waters and freshwater ponds in Falmouth as well as ways to find groups in your own community. Take home a thumb drive with background material and classroom activities.
For financial assistance and other questions, contact Grace Simpkins, gsimpkins@whoi.edu

Workshop Agenda
Thursday, December 14, 2023
8:45 – 9:15 -- Check-in at WHOI Clark Building, Room 507.  Breakfast: pastries, coffee, juice, tea, water
9:15 – 9:30 --Introduction to WHOI Sea Grant and WHOI
9:30 – 10:30 -- Dr. Mindy Richlen, WHOI Biology Department
10:30 – 10:45 -- Break
10:45 – 11:45 -- Dr. Julie Hambrook Berkman, Association to Preserve Cape Cod
11:45 – 1:00 -- LUNCH (provided).  Chat with speakers, discuss classroom integration, and explore campus.
1:00 – 1:15 -- Split into afternoon sessions
1:15-2:15 -- One group to explore HABs in the field and one group to explore classroom activities relating to HABs
2:15-2:30 -- Groups swap locations and activities
2:30-3:30 -- One group to explore HABs in the field and one group to explore classroom activities relating to HABs
3:30 - 4:00 -- Hand out PDPs and wrap up