Knauss Fellow Profile: Jennifer Kenyon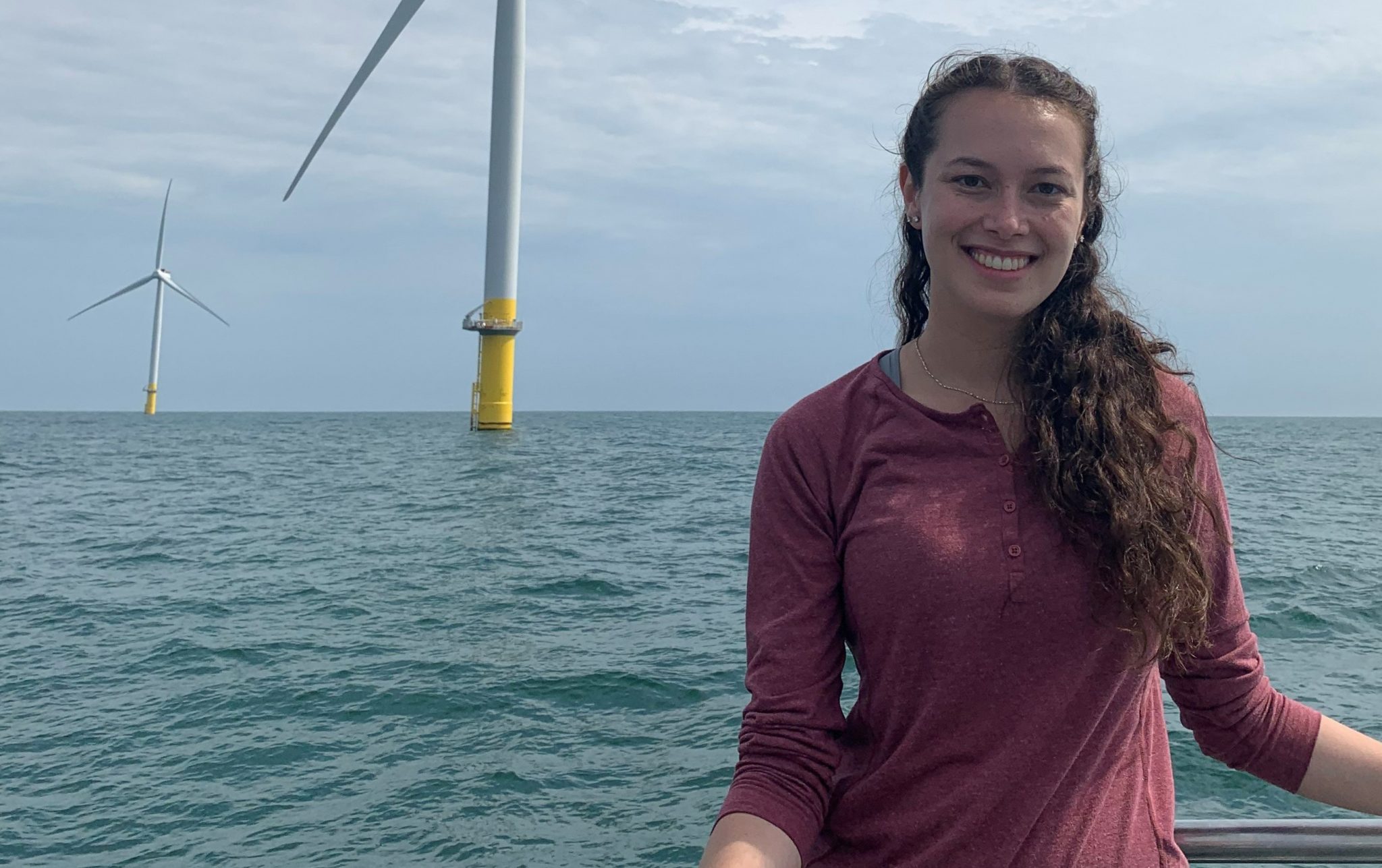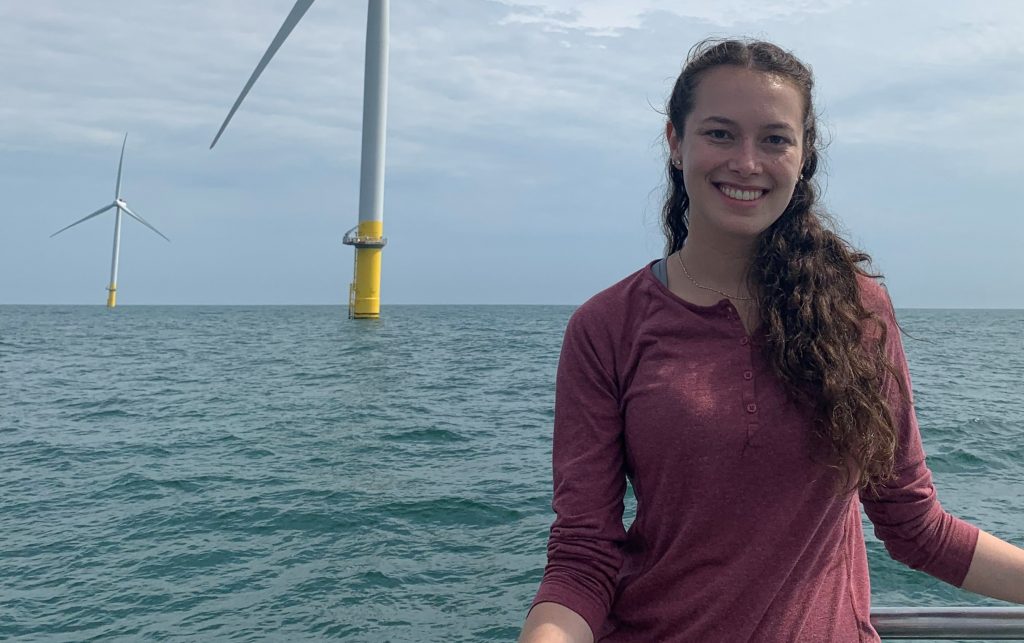 Hometown: New Orleans, Louisiana
Area of research focus/interest: Offshore Wind and Marine Energy
What are you doing during your Knauss Fellowship?
My Knauss placement is with the Bureau of Ocean Energy Management (BOEM) in the Office of Strategic Policy and International Affairs (SPIA). Being in SPIA gives me the opportunity both meet with international collaborators and colleagues as well as be at the forefront of policy implementation. None of my days look the same, from meeting with other wind regulators in Copenhagen, Denmark to engaging with members of the fishing communities impacted by offshore wind, to drafting policy recommendations at the Director and White House level—it's all new and exciting to me!
What has been the most positive part of being a Fellow? How about the most challenging?
The most positive part of my fellowship experience has been the opportunity to meet great people, learn from them, and feel supported in the workplace. At BOEM, folks are very eager to help and very patient when you're new to things like I am. Since BOEM is small compared to other federal agencies, the ability to meaningfully engage with folks at all levels and across BOEM's regions has been more than I could have ever anticipated. The most challenging aspect is the sheer amount of work that everyone must do here—I've had to buff my organization and prioritization skills in order to keep up. I'm always so impressed by the work ethic of folks here. There's never a quiet day and the stack of to-do's never seems to decrease!
What's one thing you've learned during your time in Washington, D.C. that has surprised you?
When I moved from Cape Cod to D.C., I was mourning my once quick access to the beach and nature. However, the D.C. area has a shockingly large roster of outdoor things to do—and plenty of people to do them with!
What was the last thing you read?
I'm slowly making my way through Linda Gregg's long collection of poetry. Most recently, I have read her collection of poems Chosen by the Lion.
Got any podcast recommendations?
My favorite podcast across the years is Freakonomics Radio—I love Stephen J. Dubner's ability to answer the most off-the-wall questions with data.
Who has been your inspiration?
I have been lucky to have many women in my life, both personally (like my mom) and professionally (numerous college professors and professional mentors), who have pushed me and who have helped guide me as I navigated my career. I've looked up to these women and they've given me examples of "who I wanted to be when I grew up."
What's the most interesting place you've ever visited and why?
Coming from a PhD program in oceanography, I've had the opportunity to experience a lot of cool port stops across many research expeditions. I'm especially grateful to have visited many islands across the world that I never would have visited otherwise—from Gran Canaria, to Dominica, to Tahiti!
What is something about you that people would be surprised to learn about you?
I eat Cheetos with chopsticks so I don't get my fingers cheesy.
What's your favorite quote from a book/movie or TV show?
A quote I say ALL THE TIME is, "Ain't that just the way." It's from a wholesome cartoon called Over the Garden Wall and is said by the elementary-aged younger brother in the series every time something happens that is out of his control. If I have to shake something off that I can't change… well ain't that just the way? 
What are your plans post-fellowship?
I intend to stay in my office as a full-time federal employee! 
What would be your number one recommendation to a younger version of your self?
There will always be people in your life who are willing to support you—you just have to be humble enough to ask for help sometimes.
Cats or Dogs?
Dogs (considering I have one at home)