Lucy Perkins Selected NOAA Coastal Management Fellow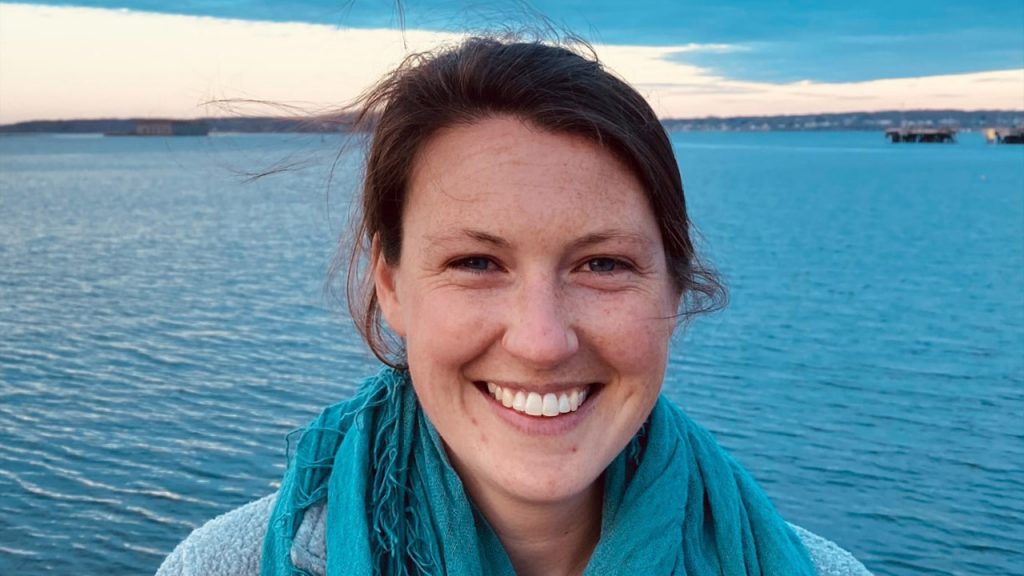 Lucy Perkins has been awarded a NOAA Coastal Management Fellowship. The Coastal Management Fellowship offers postgraduate students on-the-job education and training opportunities in coastal resource management and policy, placing them in states across the U.S. to work on projects that address critical coastal management topics such as community resilience, climate adaptation, and environmental justice.
Perkins was nominated by Woods Hole Sea Grant, which recruits and nominates students attending Massachusetts universities, and was selected as one of 12 fellows from a candidate pool of 44.
"Going through this process, while long and intensive, has been wonderful," says Perkins. "It's been great to meet peers in the field, both other candidates and hosts. I am looking forward to getting started later this summer."
Perkins will graduate in July with a master's degree from Tufts University's Program in Urban and Environmental Policy and Planning, and begin her two-year fellowship in August with the New Hampshire Department of Environmental Services Coastal Program.  There, she will work to build the capacity of the New Hampshire Coastal Adaptation Workgroup to advance emerging priorities, empower local climate adaptation champions and practitioners, and enhance engagement opportunities.