Maximizing Surf Clam Aquaculture in a Changing Climate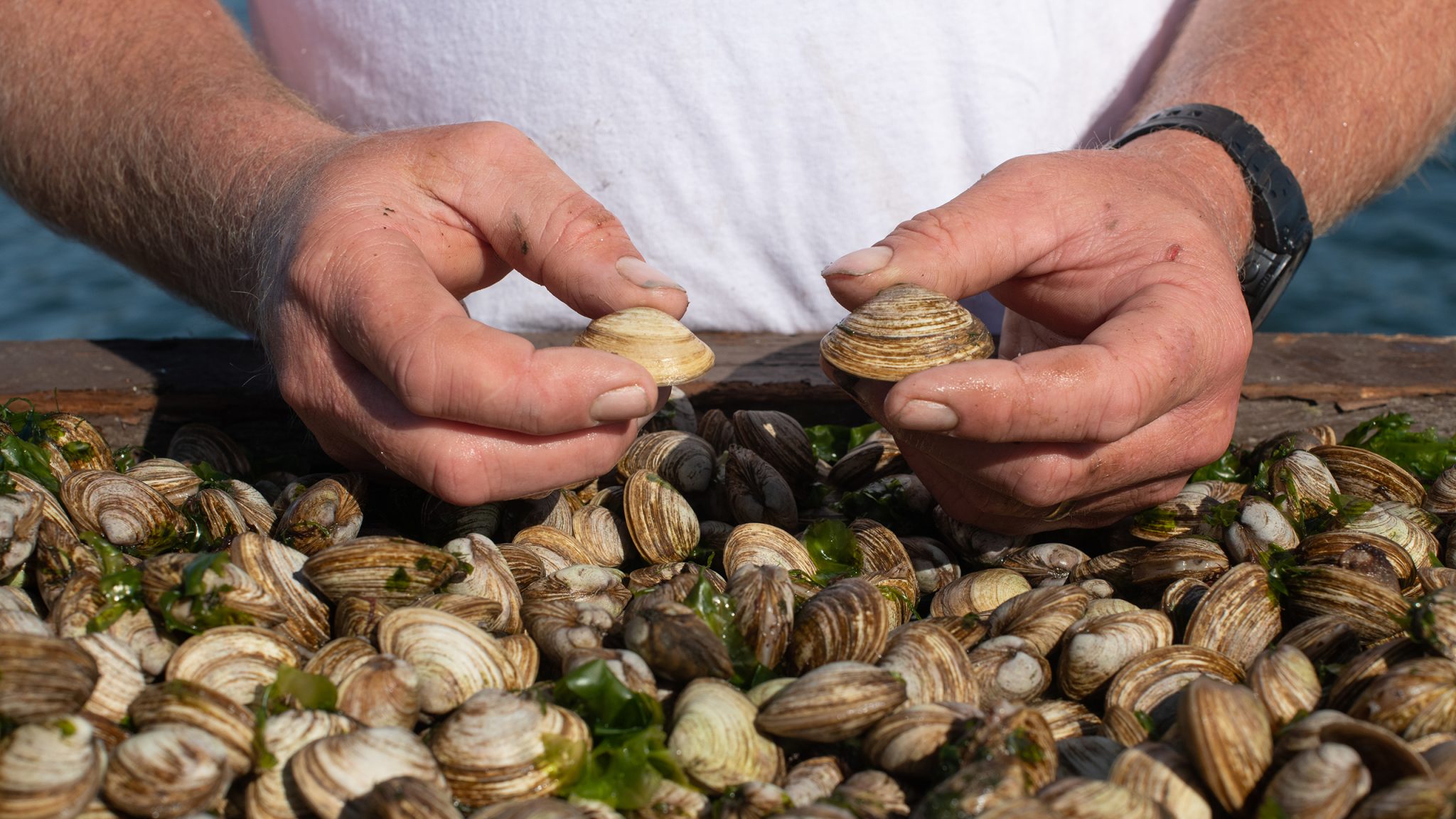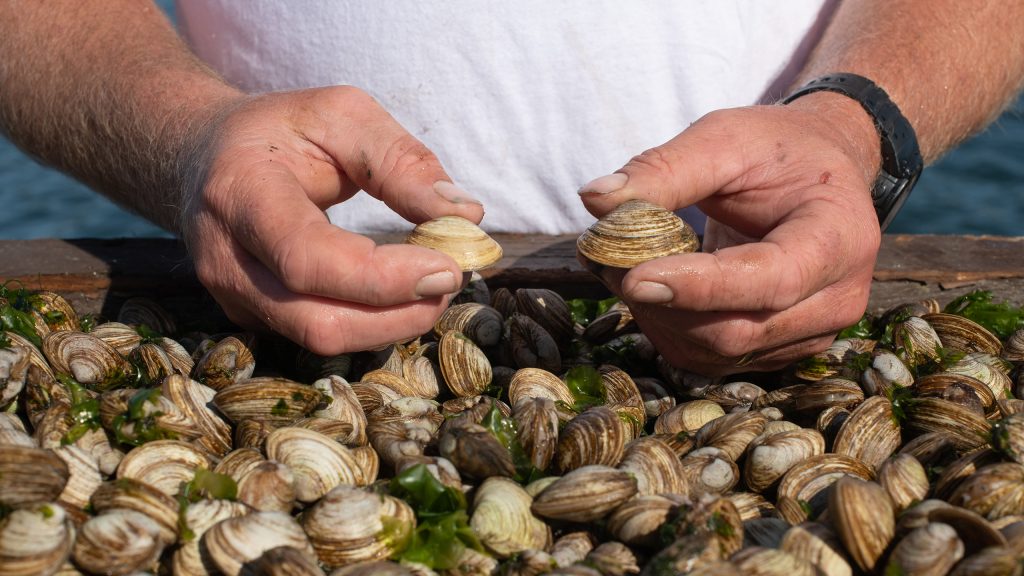 If you've ever walked along the beach and found a giant clam shell, big enough to bring home and use as a soap dish, you've seen a surf clam. And if you've ever enjoyed a bowl clam chowder or a plate of fried clam strips, then you've also eaten them.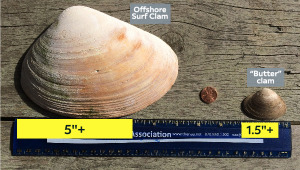 Normally found in colder deep waters, in recent years surf clams have been cultivated by shellfish growers in shallow waters and marketed as New England butter clams.  Because they are fast-growing and reach market size—about the width of a credit card – in about a year, New England butter clams are a potentially important addition to Massachusetts' aquaculture portfolio.
But high temperatures and climate change can make growing surf clams in coastal waters a challenge. New research by WHSG extension agents, however, stands to help surf clam growers adapt to these changing conditions.
Cape Cod is home to two sub-species of surf clams – Atlantic surf clams, which have a northern range and are the variety primarily used by growers, and Southern surf clams, which have a southern range. While testing different methods of growing Atlantic surf clams in coastal waters, the WHSG staff saw the Atlantic surf clams did not survive days of high temperatures out on the tidal flats and wondered if the Southern sub-species would fare any better in those conditions.
Now, after two years of growing the two sub-species side by side in both intertidal and subtidal settings in seven Cape Cod towns, the extension team found the Southern surf clam had higher survival rates overall, and especially at aquaculture farms where the tide goes out and exposes the clams to air. Due to climate change, Cape Cod is predicted to experience higher temperatures for longer periods of time. Growing Southern surf clams to harvest as New England butter clams may be a way for shellfish farmers to adapt and continue to grow shellfish for Massachusetts plates.  Please reach out to WHSG staff for more information.