My Girls in Science Experience – by Eugena Choi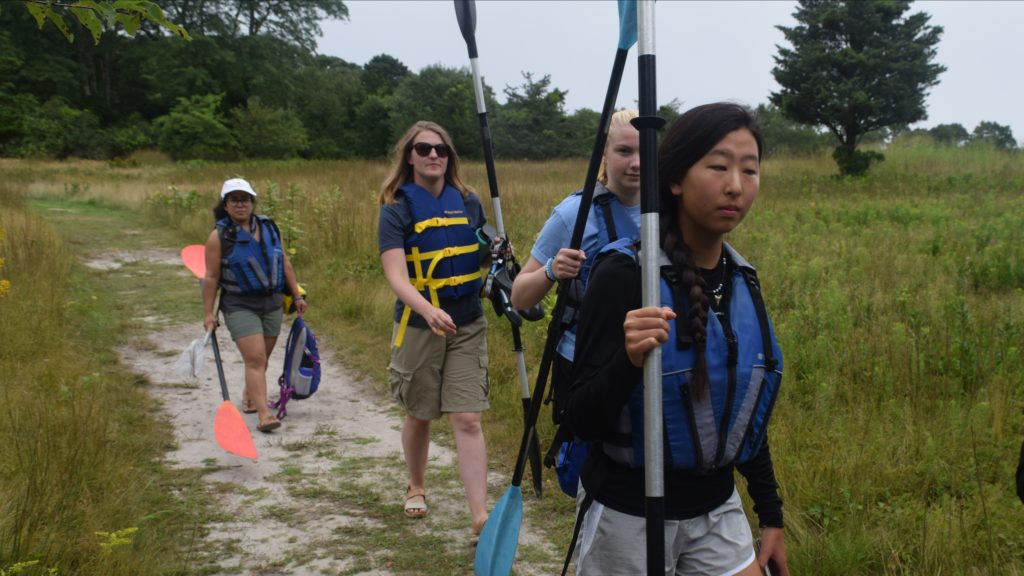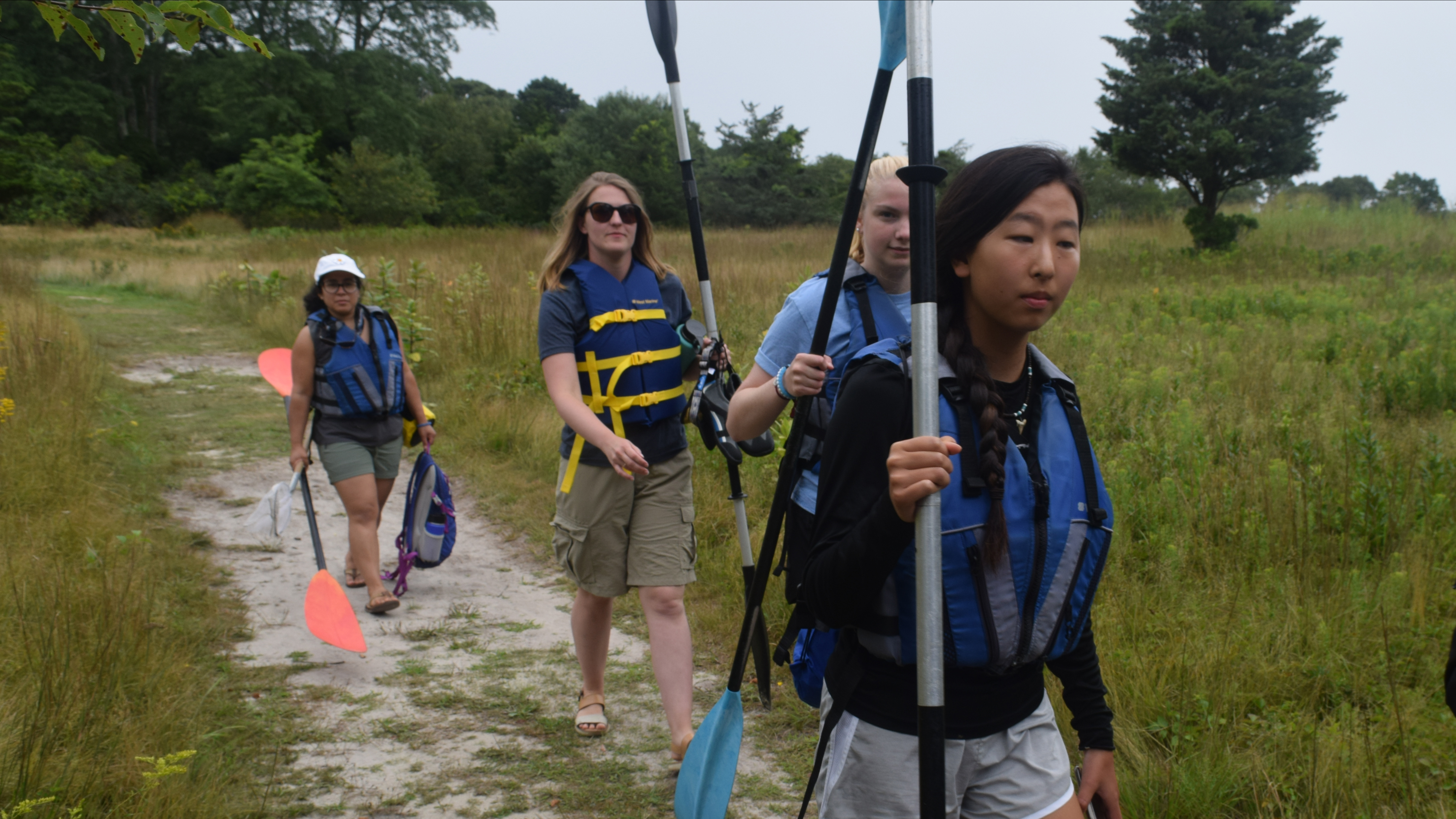 Last February, when I heard about the Woods Hole Girls in Science program, I was excited. It combined my passion for conservation with marine biology, and I decided – on the spot – that I was going to go. I worked on my application for months before sending it in, and when I got the email a few months later saying I was accepted, I was thrilled. I knew at that moment the program would change my life.
Fast forward to the morning of August 10th. I arrived at Woods Hole and got to meet all the other girls. We had an instant connection with each other and it was amazing that we all came to the program to grow our passion for science. Furthermore, the program was meant for girls like us, and it felt empowering to be with nine other talented girls.
We had a very eventful week. It's too challenging to list all of the many things we did during the week, but my most memorable experiences were definitely the whale watch, kayaking at the salt marsh, the barbeque, and helping Laela with her research.
On the day of the whale watch, I remember leaving our house early in the morning and being half awake when we got there. I was excited but held back because I knew the chances of seeing even one whale were slim. The day was windy and a little chilly so I had to wear layers. It took a long time to get far enough from land but once we did, our luck did the rest of the work. Right away, we saw a huge pod of nursing Atlantic White Sided dolphins leaping out of the water. I took so many videos on my phone and felt so lucky that day. But our luck only got better. We saw a juvenile Humpback whale along with two Fin whales later on, and it was amazing to see them coming up to breathe. I couldn't believe my luck that day and will forever remember that whale watch.
Another memorable part of the week was kayaking. We took a ferry to Martha's Vineyard to Sengekontacket Pond  and got to deploy our hydrophones we had made earlier in the week. I loved learning about the salt marsh and how to better protect it.
I liked the barbeque for many reasons. One of them being that I got to eat good food! The other was that I got the chance to talk to some amazing and very talented college and grad students about their college life, their studies, and ask questions about anything you could possibly imagine. We sat outside talking for hours but it only felt like a minute. I learned a lot about the reality of college that night and what it's actually like.
My final memorable thing we did during the week would have to be helping Laela. Her research focused on looking at signature whistles of dolphins and how they can relate to mass stranding events. We got to analyze files of dolphin recordings and using programs like Raven lite, Word, and Excel, we got to conduct research like actual scientists. I loved experiencing what scientists like Laela do on a daily basis.
Storytelling was a big part of the program. Every day, women in different STEM careers came in tell us their stories of how they got to where they are now. I loved listening to all the stories and I felt like I was getting a glimpse into their lives and the path they walked to the final destination. I realized multiple times throughout the week that it's not a bad thing to take a complicated route, and that a linear path is not for some people. It was all food for thought as I prepared to tell my own story at the end of the week.
Overall, my experience at the Woods Hole Girls in Science program was amazing. I was inspired countless times during the week and got to spend seven days with nine other wonderful girls as well. I got to meet so many wonderful people, tell my own story, listen to others' stories, develop my passion for environmental science and explore other fields as well. It was an unforgettable experience.
If you're someone who's reading this and thinking you want to apply, go for it! I did and I don't regret my decision at all. Now that I've told my story, tell me, what's yours?