Register for the Nantucket Coastal Conference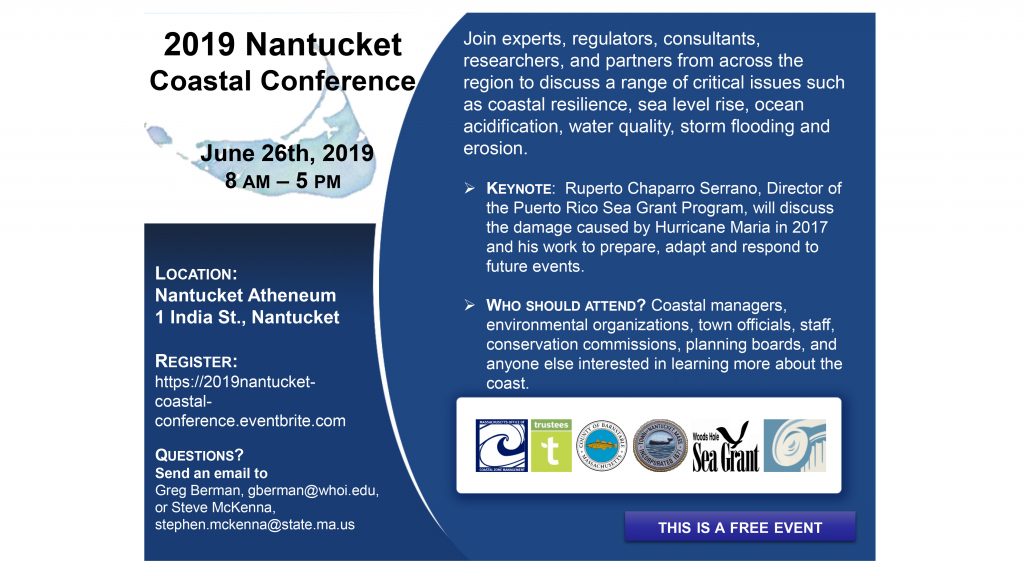 Save the Date - June 26th, 2019.
Join experts, regulators, consultants, researchers, and partners from across the region to discuss a range of critical issues such as coastal resilience, sea level rise, ocean acidification, water quality, storm flooding and erosion.  Our keynote speaker will be Ruperto Chaparro Serrano (Director of the Puerto Rico Sea Grant Program) who will discuss the damage caused by Hurricane Maria in 2017 and his work to prepare, adapt and respond to future events.
The full agenda will be made available on this site approximately one month before the conference.
Registration is free:  https://2019nantucket-coastal-conference.eventbrite.com