Insights on Coastal Resilience and the Future from the 2023 Islands Conference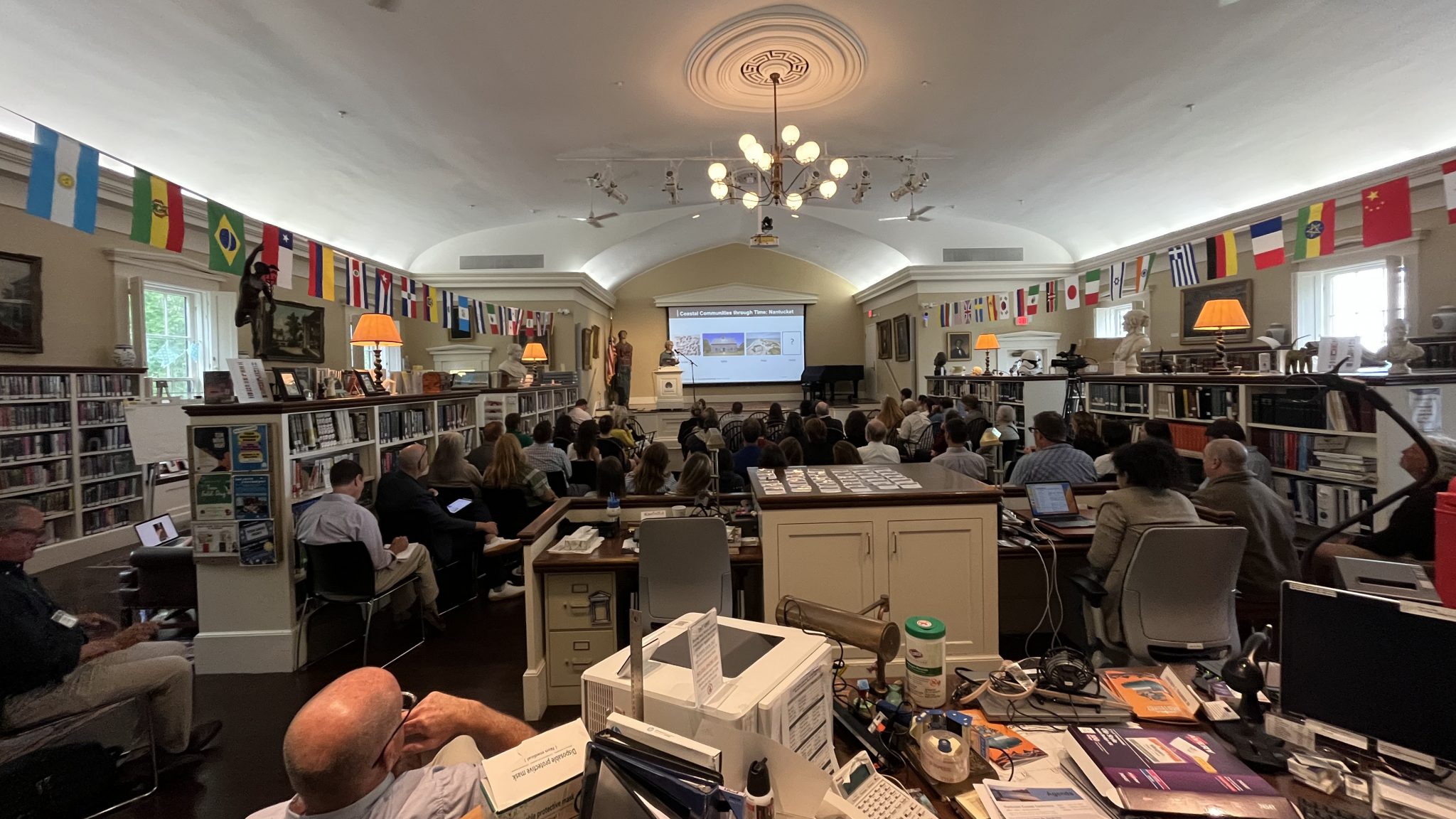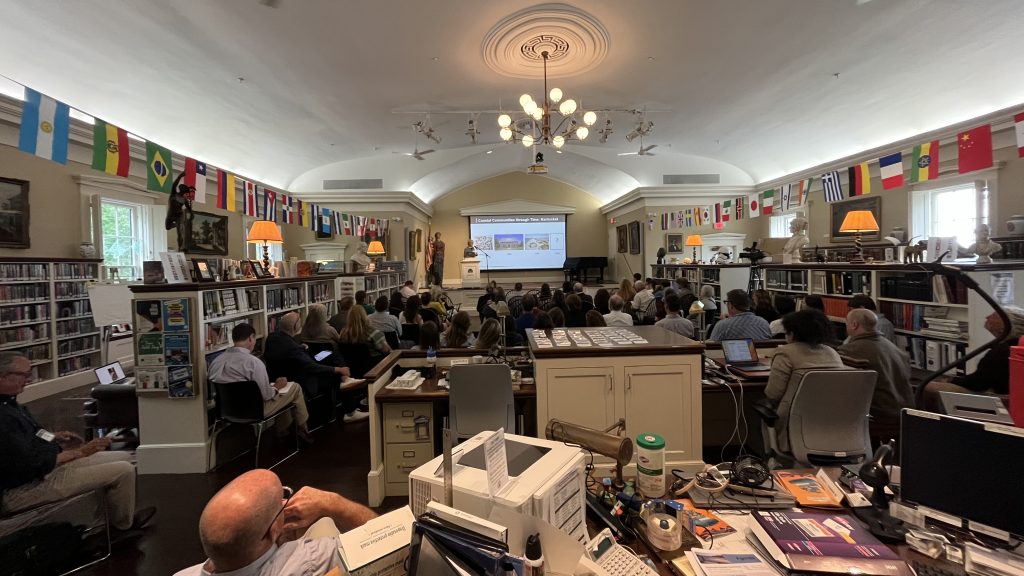 "A world without ice sheets? Is this our future?" These were questions posed in June at the Islands Conference on Nantucket by keynote speaker Sarah Das, a physical oceanographer at WHOI.
Sea level rise – the result of warming water and melting glaciers – is a global concern but holds heightened significance to those living and working on islands. Das described for the 90 or so conference attendees how melting ice and rising sea levels will change our coastal communities, bringing increased flooding, erosion, and saltmarsh degradation as well as more intense droughts, with their associated impacts on agriculture freshwater supplies and wildfires. Warming waters will also impact our fisheries and increase problems with toxic algal blooms. Though the scenarios are dire, Das stressed that the decade ahead will be decisive and that what the future brings is up to us.
Das's address to a crowd of environmental engineers, coastal managers, consultants, and  policymakers worked to reinforce what many already knew – that the stakes are high and the work they do is critical. Island residents were also in attendance, motivated by the opportunity to hear from the range of experts assembled.
Fifteen speakers presented on topics including local resilience projects like redesigning flood pathways, nature-based solutions such as using oyster reefs to protect salt marshes from wave energy and erosion, and climate action planning.
"I think the conference was an excellent opportunity for different groups to connect, educate each other on activities on Nantucket as well as Martha's Vineyard and Cape Cod, and plan future collaborations," said WHOI Sea Grant extension specialist Shelly McComb who co-organized the conference with colleagues from the Town of Nantucket.
All the presentations are available on the Islands Conference page on the WHOI Sea Grant website.