October Nor'easter – Region Spared Major Erosion, Flooding Damage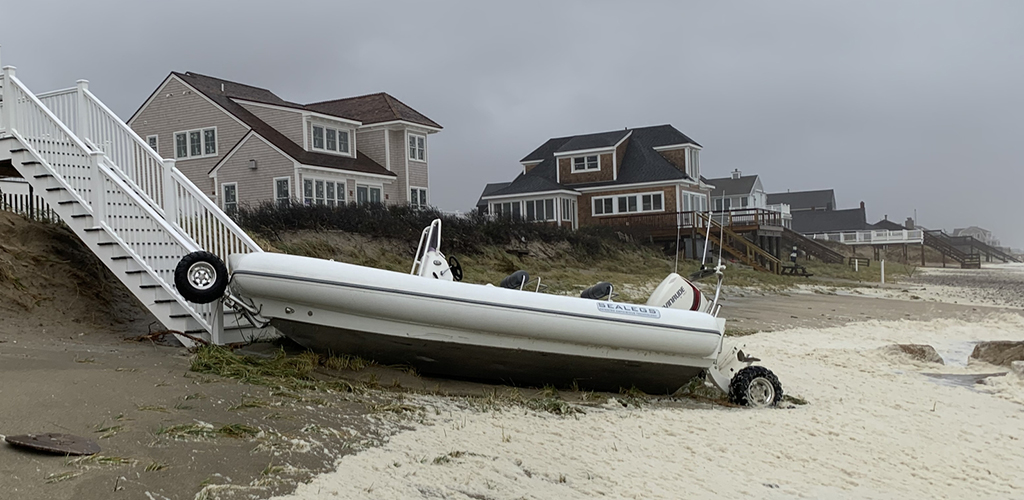 The recent strong Nor'easter is perhaps best known for knocking out power to almost half a million people in Massachusetts, more than 150,000 of whom did not regain power for multiple days.  On the bright side, we were relatively lucky with coastal erosion and flooding.  These could have been much worse, which would have greatly increased the amount of property damage caused by the storm.
On October 27 water levels in Cape Cod Bay
surged to 3.5' higher than if there was no storm.
 However, our region was spared substantial damage due to the astronomically low tides during this day.  Even with the 3.5' of storm surge, the overall water level was only about a foot higher than an average high tide.  If the storm had come during an astronomically higher tide the water level could have been 6-7' higher than an average high tide.
Very strong wind (70-80+ mph) gusts were reported which were comparable to a Category 1 hurricane.  This, along with the heavy rainfall, caused most of the reported storm impacts from downed trees and the resulting power outages. However, there was some minor to moderate erosion along the Cape Cod Bay Shoreline.