River Herring Network Gathers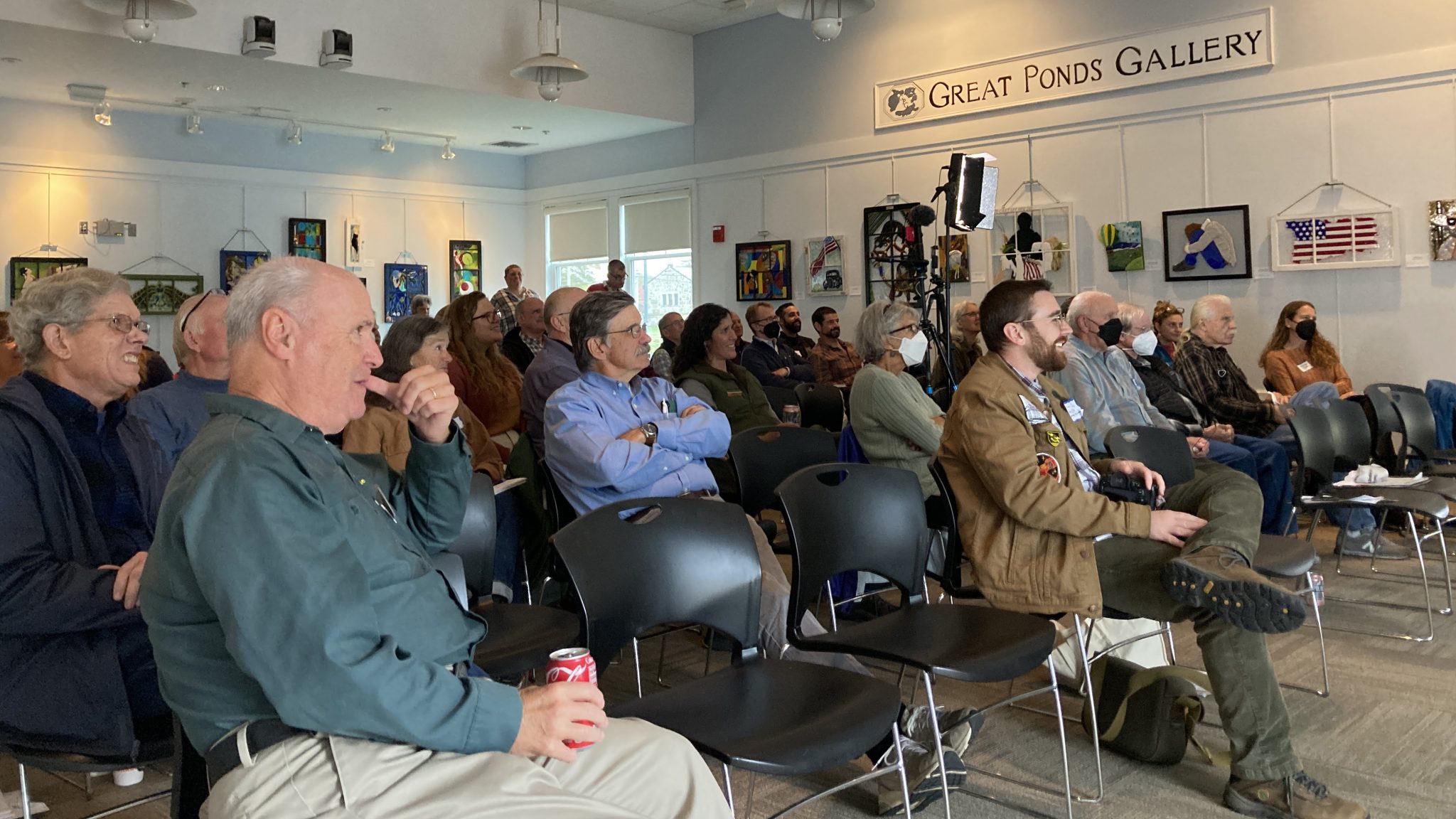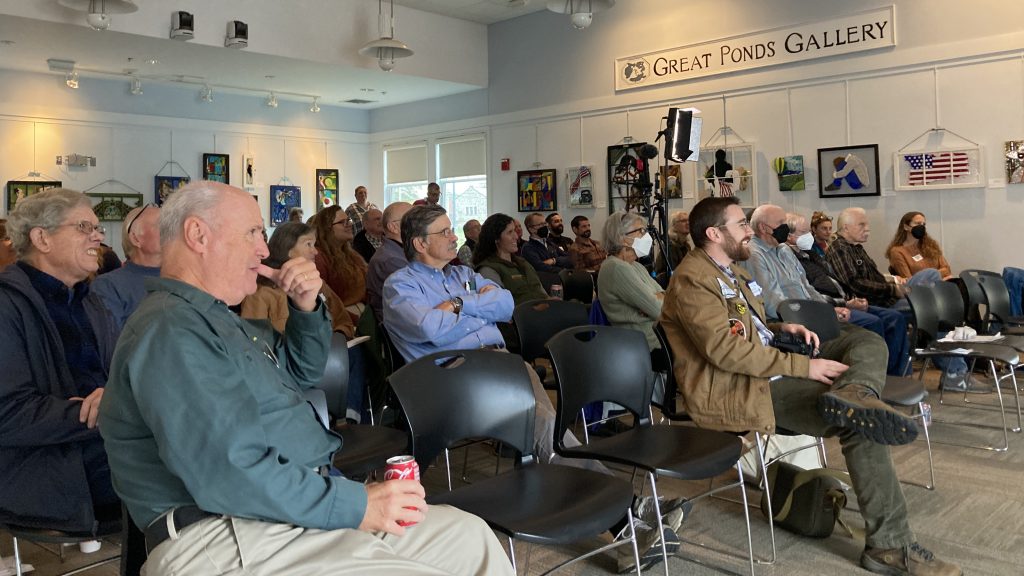 Woods Hole Sea Grant's Abigail Archer is the River Herring Network coordinator and helped organize this year's annual meeting, which included participants from 16 towns, 12 watershed organizations and nonprofits, three federal agencies, three state agencies, and two academic institutions.
After two years of meeting virtually, river herring wardens and others from along the Massachusetts coast gathered on October 25, 2022 for the annual meeting of the River Herring Network, a group whose goal is to increase the numbers of alewife and blueback herring in the waters of Massachusetts.
The Network facilitates communication among herring wardens, herring count volunteers, watershed organizations, and state and federal agencies, and provides forums to hear and discuss management issues, research updates, and local projects from relevant local, state, and federal agencies and organizations. The meeting is also an opportunity to share useful information from academic institutions, state and federal agencies, and non-profit groups. This year, four presenters gave talks:
Using video monitoring & computational processing to assess juvenile river herring emigration​
Meghna Marjadi, University of Massachusetts Amherst, Massachusetts Cooperative Fish and Wildlife Research Uni​t
Updates from the MA Division of Marine Fisheries Diadromous Project​
Brad Chase, Senior Fishery Biologist, Massachusetts Division of Marine Fisheries​
Limits to juvenile river herring densities and restoration potential​
Allison Roy, U.S. Geological Survey, Massachusetts Cooperative Fish and Wildlife Research Unit, Department of Environmental Conservation, University of Massachusetts, Amherst​
From Stream to Sea: Physiological and Population Ecology of Juvenile Alewife Migration​
Rebecca Colby, Massachusetts Division of Fisheries and Wildlife​
During open discussion times, the group watched, Alewife: An Epic Journey Through the Mystic River, a charming and educational video created by Meghna Marjadi (PhD Candidate, Graduate Program in Organismic and Evolutionary Biology, UMass-Amherst), Shahjehan Khan (musician, actor), Vivekand Pandey Vimal (Research Scientist, Brandeis University), and Sohini Marjadi (artist, educator).  The actors portray four young alewife, Sparkles, Glitter, Tinsel, and Zzymber, on their epic life journey from being born in freshwater, making a journey to the ocean to grow up, and returning to freshwater to settle down and have families.
Feel free to reach out to Meghna (mmarjadi@umass.edu) to use this film for education or outreach purposes.
Meeting participants also announced these recent projects, reports, and successes.
Drought and water shortages in rivers was also a topic of discussion, with the group sharing their experiences with managing passage of adult and juvenile river herring under these conditions and the efforts of the Massachusetts Rivers Alliance on this issue. Read about it at  https://www.massriversalliance.org/low-flow-and-drought.