Is There a Market for Shucked Oysters?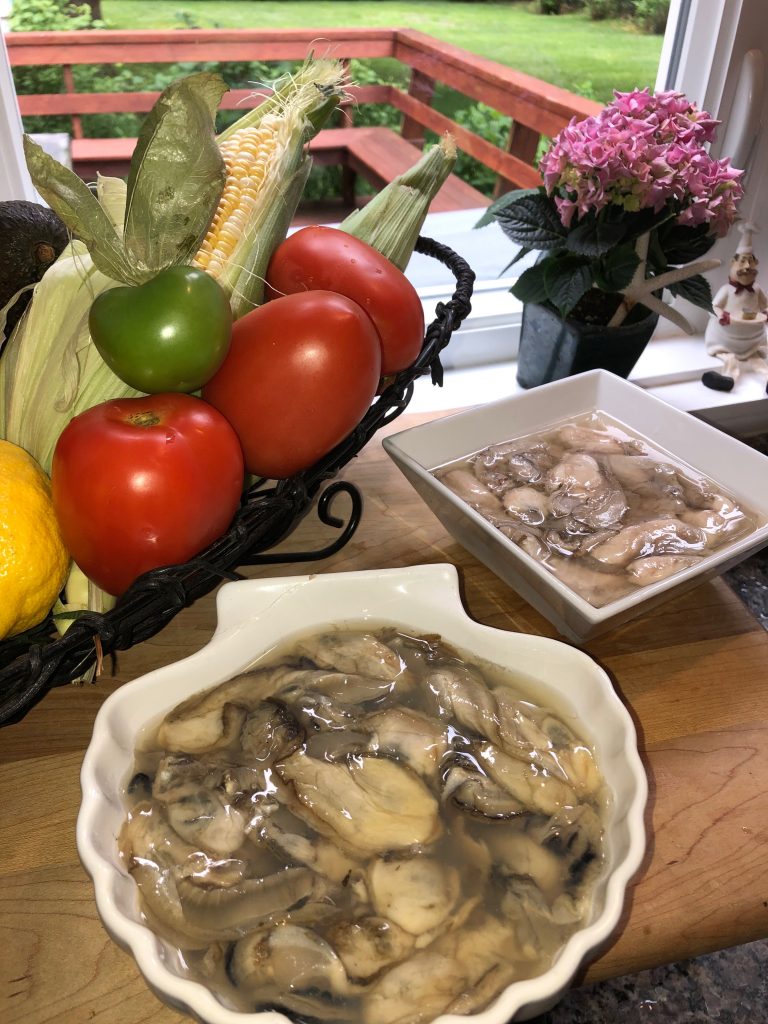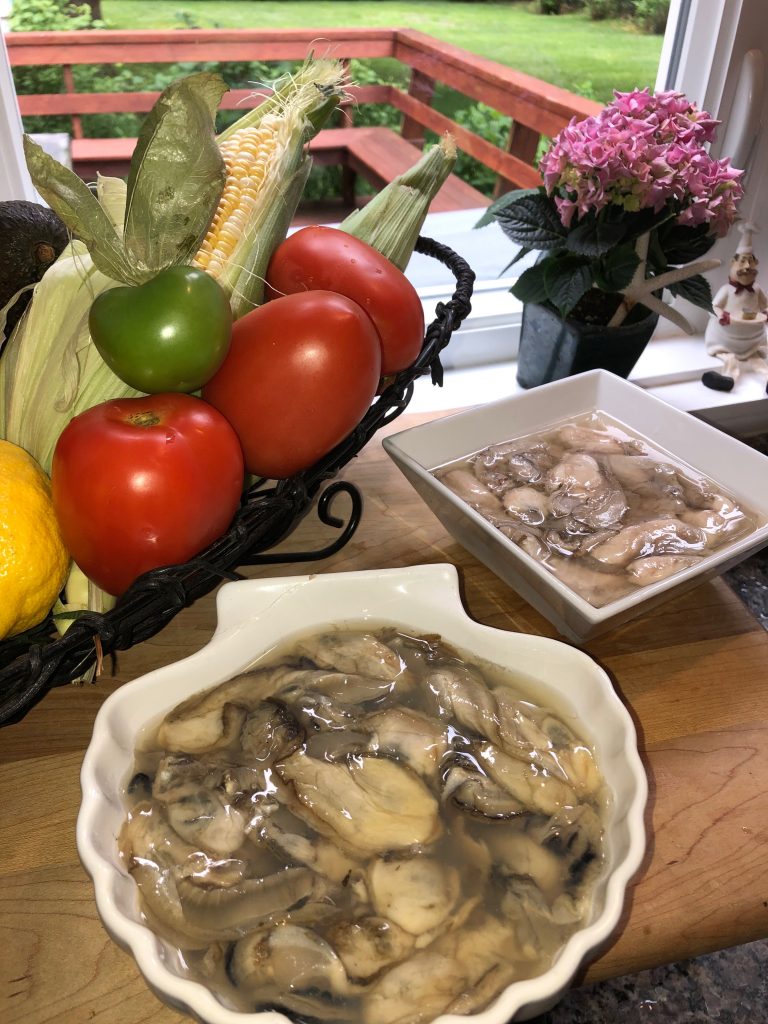 It's no secret that we've got a lot of oysters on Cape Cod. With restaurants closing due to the COVID pandemic, oyster growers have lost their primary customers and many are left holding the bag on this year's oyster harvest.
In Massachusetts, more than 90 percent of oysters are eaten raw on the half-shell and most in a restaurant or raw bar setting. Unable under Massachusetts law to sell directly to consumers, oyster farmers and their industry supporters have been looking for new ways to move oysters from the aquaculture grants to the consumer.
The oyster industry's dependence on the half-shell market has been a concern for marine specialists at Woods Hole Sea Grant and the Cape Cod Cooperative Extension for some time. Such a reliance on a mono-crop makes farmers vulnerable to losses due to disease or market fluctuations.  Back in 2017, Woods Hole Sea Grant received funds from the National Sea Grant office to assess the potential market for alternative species like blood arks and small surf clams (called New England Butter Clams), as well as for oysters sold already shucked. This spring, with the project in its final phase, the team and its project partners at Wellfleet SPAT and the Cape Cod Commercial Fishermen's Alliance, used the local oyster glut as an opportunity to explore the shucked oyster market and, hopefully, make inroads into diversifying the portfolio of oyster products available from growers to consumers.
Their market research shows shucked oyster represent roughly 40 percent of the domestic oyster volume. They also found that none of the shucking businesses in Massachusetts currently shuck oysters, instead they focus on soft shell clams, quahogs, and surf clams. Restaurants in this region procure shucked oysters from the Chesapeake, Gulf Coast, or Pacific Northwest. The project team wondered how local shucked oysters would stand up against the shucked oysters restaurants were used to handling, and decided to find out.
In June, the team conducted its first "shucked oyster cook-off," engaging six chefs from the Cape and Islands Chefs Association and supplying them with four pounds of shucked oysters from the Chesapeake and four pounds from local Cape Cod waters. The chefs prepared recipes using both oyster products and evaluated them on taste, texture, scent, and ease of use. Both oysters products performed well, each with its own strengths. The chefs found the local oysters even better than the others when evaluating for taste, saltiness and texture. The chefs reported that serving local products is important to them, some of whom said they would be willing pay a premium for a local product.
With so much enthusiasm for local shucked oysters, why are they so hard to come by? As part of the Sea Grant-funded project, Fisheries and Aquaculture Specialist Josh Reitsma contacted clam shucking facilities in the state to assess their interest in working with oysters. Reitsma found that having the right equipment and enough laborers to do the work are the chief obstacles and something to be considered moving forward.
As COVID-related restaurant closures and restrictions stretch on, there is a growing sense of urgency for the oyster growers, whose oysters are now sitting on aquaculture lease areas taking up space and growing in size and in some instances already outgrowing the half-shell market. Oysters remaining on the lease area also affect cash flow and growers' ability to purchase seed for the next crop. Woods Hole Sea Grant/Cape Cod Cooperative Extension team have applied for and received "rapid response" funds from the national Sea Grant office to assist the aquaculture industry.  The funds will go towards purchasing large oysters, working with a facility to shuck them, and then evaluating different types of value-added food products using them, such as oyster stew and oyster stuffing.
Based on the inventiveness of the chefs participating in the cook-off (see slideshow), there are many creative ways cooks can work with shucked oysters. And for those who enjoy eating local shellfish, the world is your oyster.
Eat an oyster, support a local farmer
Valued at $25 million oyster farming in Massachusetts is an important part of our blue economy, creating jobs, providing people with high-quality, sustainably grown protein, and improving water quality.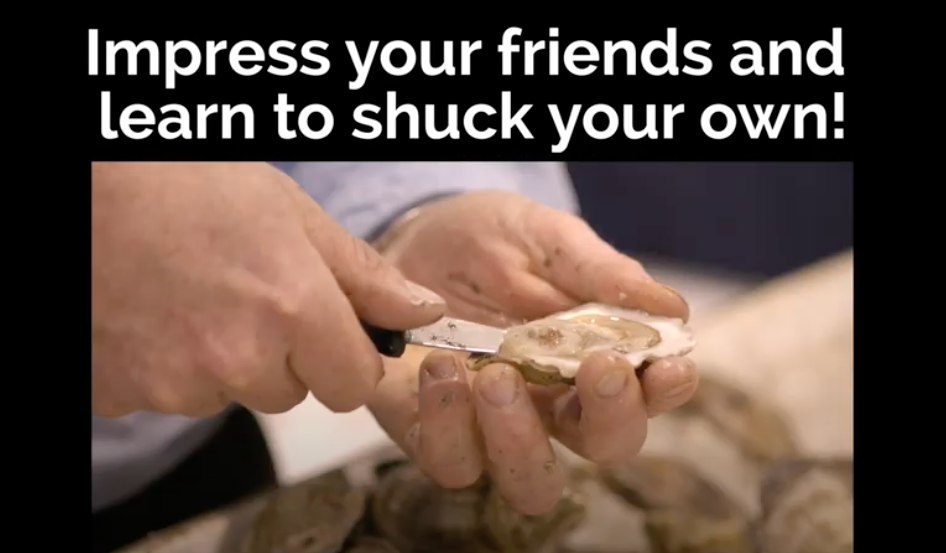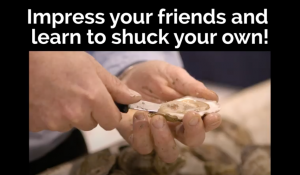 » Watch our video
Photos from the "Shucked Oyster Cook-Off"