Teacher-at-Sea Alumni Connect with Woods Hole Sea Grant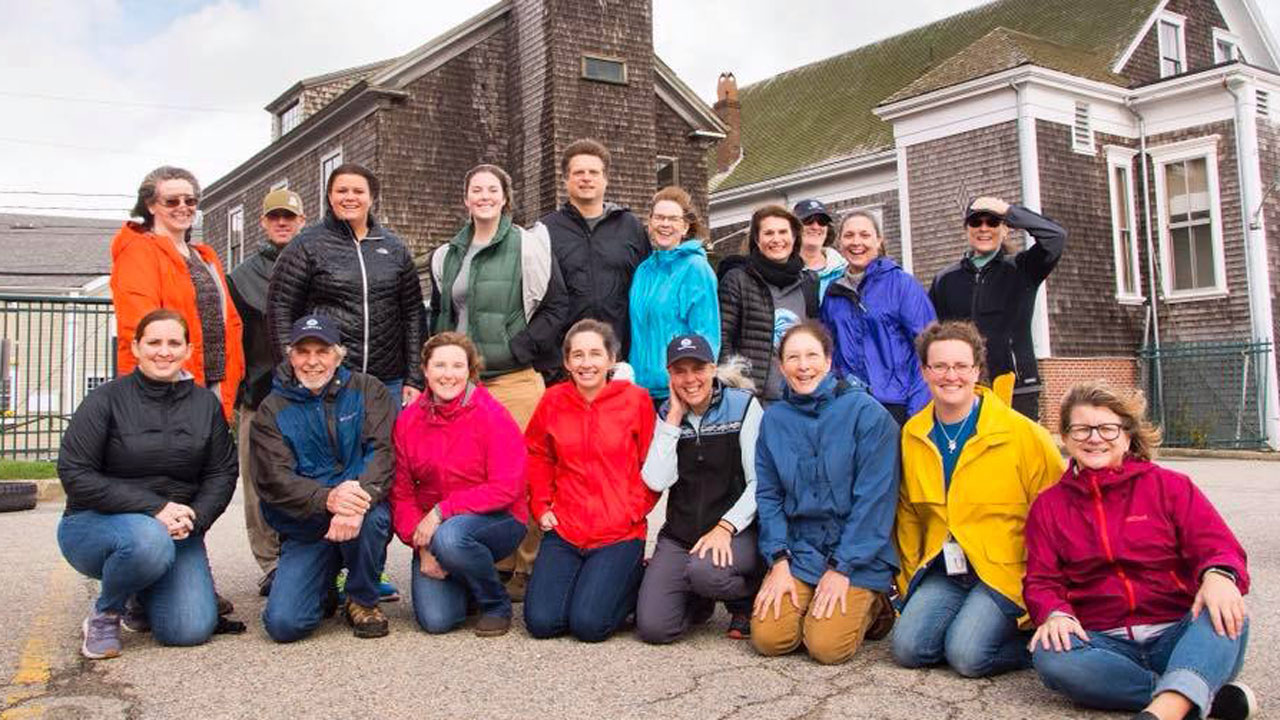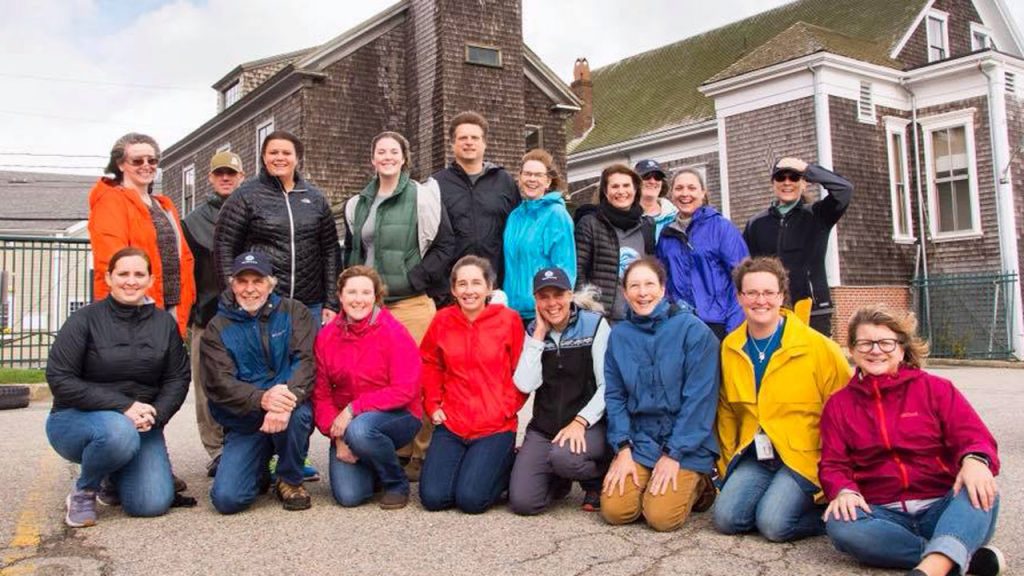 For educators who want to teach young people about ocean science, the opportunity to work with world-renowned scientists and experience life at sea aboard a research vessel is a dream come true. The NOAA Teacher at Sea Program gives teachers that opportunity, sending select teachers on research expeditions that last anywhere from two weeks to one month. Since the program's inception, more than 700 teachers have participated , and many continue to enrich their classroom curricula and enhance their approaches to teaching science by participating in Teacher at Sea Alumni groups.
In November, New England-area alumni of the Teacher at Sea program came to Woods Hole for a one-day workshop to share their own best practices and learn directly from scientists and educators. Stacey Klimkosky is a teacher in Truro, MA, and a program assistant with the Teacher at Sea Alumni Association, which is supported by the National Marine Sanctuary Foundation. Stacey reached out to Woods Hole Sea Grant Educator, Grace Simpkins, for help organizing a powerful day of learning for the New England alumni members. Here's Stacey's report on the day's events:
New England TASA Explore Ocean Science in Woods Hole
By Stacey Klimkosky, National Marine Sanctuary Foundation, Teacher at Sea Alumni Association Program
On November 3, 2018, fifteen members of the New England Teacher at Sea Alumni (TASA) traveled to Woods Hole, MA - a hub of ocean science research facilities on Cape Cod. A blustery nor'easter did not deter these hearty New England teachers from participating in a day-long workshop at the Woods Hole Oceanographic Institution (WHOI) Ocean Science Discovery Center.
Woods Hole Sea Grant, one of a national network of 33 NOAA National Sea Grant College Programs, based at the Woods Hole Oceanographic Institution (WHOI), served as home base for the day of learning. Sea Grant Educator, Grace Simpkins, led a tour of the WHOI dock and presented a hands-on workshop featuring a classroom lesson about the downstream migration of Atlantic salmon smolt using authentic telemetry data from the field. An extension classroom activity challenged the teachers to use LEGO building blocks to construct a dam that would allow salmon to successfully navigate the obstruction with a bypass.
"It was a great experience hosting and meeting so many motivated and engaged teachers at the Teacher at Sea Alumni meeting in Woods Hole," says Simpkins. "They were eager to explore WHOI and learn as much as they could.  NOAA Teacher at Sea is such a great program and it was great to see that their learning experience truly does not end, even when the teachers are back in their classrooms!"
Rob Reynolds of the Zephyr Education Foundation provided a series of engaging marine science opportunities, including an Interactive Topographic Modeling System, also known as an Augmented Reality Sandbox. Teachers collaborated and created coastal 'scapes' and experimented with making and observing the effects of sea level rise, storm surge, and tsunamis. The Foundation also has a collaborative agreement with WHOI to maintain two large touch tanks, which provided alumni with time to examine an excellent collection of local sea life close up.
In addition to what they gained from the day of hands-on learning, many teachers report another beneficial aspect of the workshop was the opportunity to network with other alums of the TASA program. For many teachers, a research opportunity at sea is a once-in-a-lifetime experience, and the alumni workshops give them a chance to connect with others who have also had that experience. The teachers report that the relationships fostered at alumni workshops continue long after the workshop ends, providing an on-going source of support and information sharing that is priceless.
Related link: New England Teacher at Sea Alumni page: https://teacheratsea.noaa.gov/#/NETASA/