We're Back in the Classroom!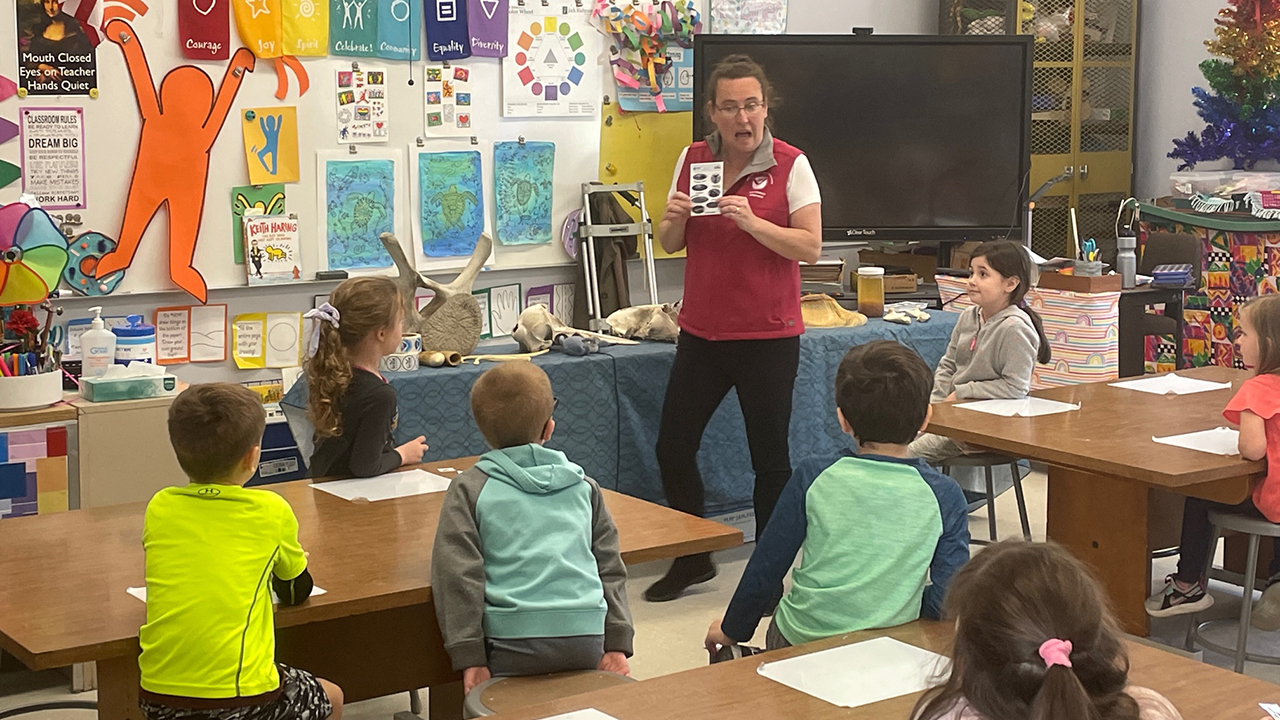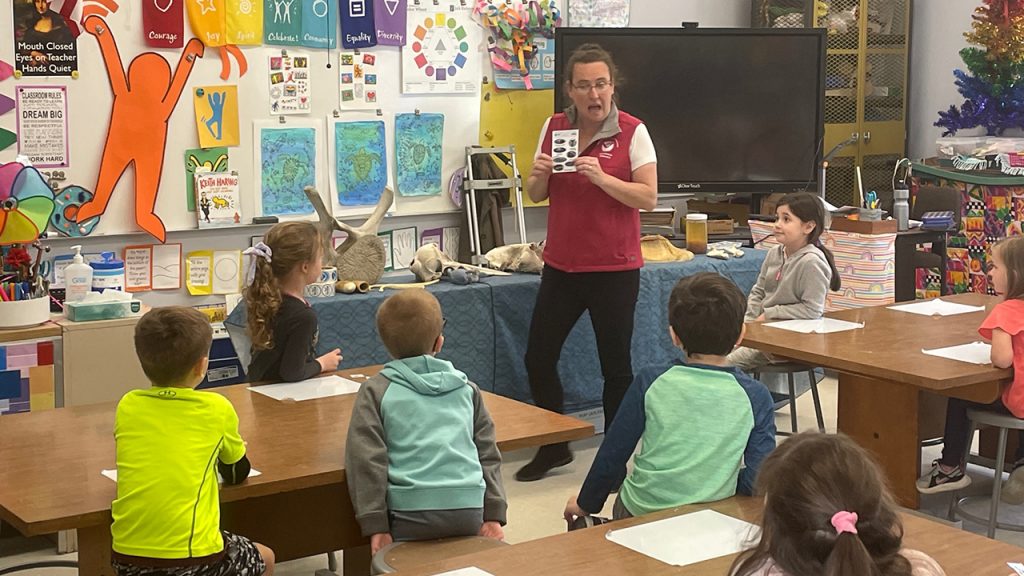 Woods Hole Sea Grant's COAST program is back in the classroom! In February, after nearly two years of virtual programming, WHSG educator Grace Simpkins returned to schools in Falmouth, Barnstable, Mashpee, and beyond, providing in-person, hands-on coastal ocean science lessons for kids.
During the pandemic, Simpkins and her colleagues developed the successful NOAALive! webinar series, producing 110 webinars from March 2020 to April 2022.  "I enjoyed all the virtual learning opportunities, but nothing compares to being back in the classroom with the students," Simpkins said. "Seeing their faces light up when they get to hold gear or touch samples, interacting with them one-on-one, seeing their ingenuity, hearing them brainstorm solutions to real world problems, and seeing the smiles on their faces is what I love about my job!"
With partners at NOAA's Northeast Fisheries Science Center, Simpkins created the COAST program to bring marine science and ocean literacy concepts into K-12 classrooms. Students in Southeastern Mass have benefited from COAST program instruction since 2013.  Until the pandemic closed classrooms across the country, the COAST program made annual visits to approximately 19 schools, reaching 2,500 students each year.
Among the schools Simpkins returned to this spring was Tracy Chorches second grade class at East Falmouth Elementary, where Simpkins has been a regular feature for the past seven years. "It was fantastic having Grace back in the classroom," Chorches said.  "Hands-on learning is one of the best ways to learn."
This year, Simpkins and her WHOI/NOAA Fisheries partners,  Dylan Titmuss (WHOI), Christine Kircun (NEFSC), Megan Amico (NEFSC),  worked together over three days to teach 240 7th grade students at Falmouth's Lawrence School about engineering solutions to environmental problems, challenging the students to design a tool to reduce bycatch in commercial fishing gear. "We are so fortunate to have local connections with world-renowned institutions that want to share their work with students," teacher Caitlin Church said. The students studied models of the fishing gear and designed their solutions with scientists by their side to answer questions and guide student thinking.
After finishing up with the Lawrence School, Simpkins could be found teaching pre-K through 2nd grade students during STEM (Science, Technology, Engineering, Math) day at Mashpee's Kenneth C. Coombs School.  Teacher Jen Blackburn said, "We were so happy to have [Simpkins] there. The students learned so much….We have missed the hands-on learning and unique experience that comes from having presenters visit our school."
Simpkins will wrap up her classroom visits for this academic year in June and turn her attention to planning a teacher workshop in July and running  two sessions of the Girls in Science Fellowship in Woods Hole in August.