Boat Shrink Wrap Recycling Program
Support our program
Your donation helps us recycle more plastic, keeping it out of the landfill.
Program Dates: April 16 - June 30, 2021
This program is free and available to Cape Cod residents. You do not need a transfer station sticker to recycle at any of these locations.
Collection Locations
Bourne ISWM
HOURS: Mon.-Fri., 7am-3pm;  Sat., 7am-12pm
201 MacArthur Blvd.
Bourne, MA 02532
Chatham Transfer Station
HOURS: Thurs.-Tues., 8am-4pm
97 Sam Ryder Rd.
Chatham, MA 02633

Dennis Transfer Station
HOURS: Wed.-Sun., 8am-4pm
100 Theophilus F Smith Road
Dennis, MA 02660
Eastham Transfer Station
HOURS: Sat. - Wed., 7:30am-3:30pm
555 Old Orchard Road
Eastham, MA 02642
Falmouth: MacDougall's Boat Yard
Tues. and Thurs., 10am-1pm
145 Falmouth Heights Rd,
Falmouth, MA 02540
ACCESSIBLE TO FALMOUTH RESIDENTS

Wellfleet Transfer Station/Recycling Center
HOURS: Fri. – Tues., 8 am–3:30 pm
370 Coles Neck Road
Wellfleet, MA 02667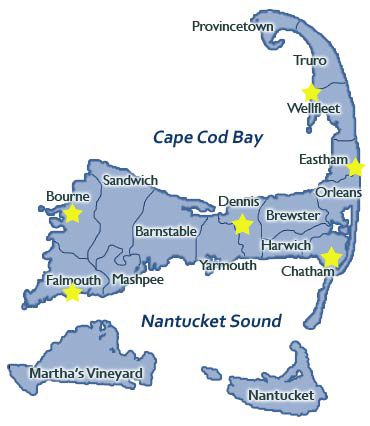 IMPORTANT: BEFORE YOU RECYCLE
Please review these important instructions
Remove all rope, strapping, wood frames, doors, zippers, and other non-shrink material.
Shrink wrap should be clean and dry.
Bundle shrink wrap and tie it using a strip of shrink wrap.
For more details, watch this "how-to" video.