Homeowner's Handbook Helps Guide Residents Through Coastal Storms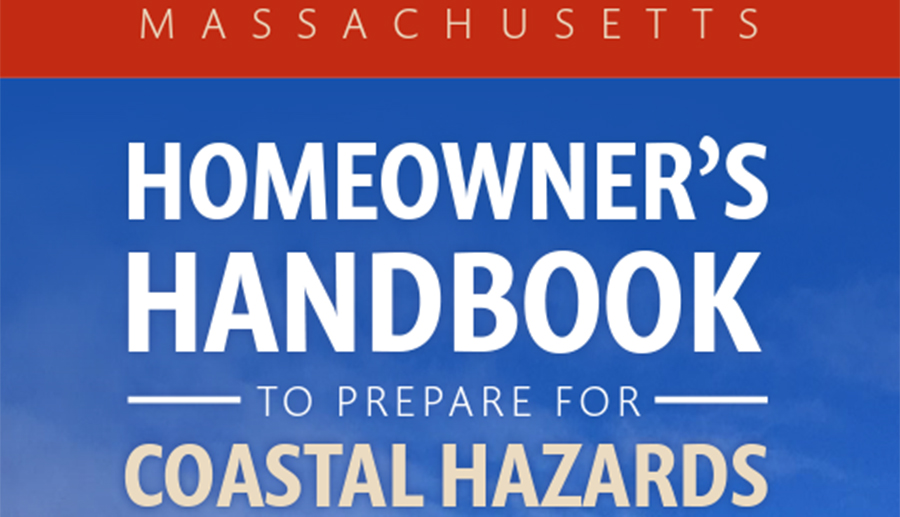 Protect your home and your family from the natural hazards that are part of life near the coast. Download a free PDF of this updated resource, the Massachusetts Homeowner's Handbook to Prepare for Coastal Hazards. Produced by Woods Hole Sea Grant and the Cape Cod Cooperative Extension.
Now in its third edition, the Handbook has been redesigned and updated with the most current information, links, graphics, and references to recent storms. It provides homeowners with more information on climate change and resiliency to help citizens plan, prepare and mitigate the impacts of more extreme storms.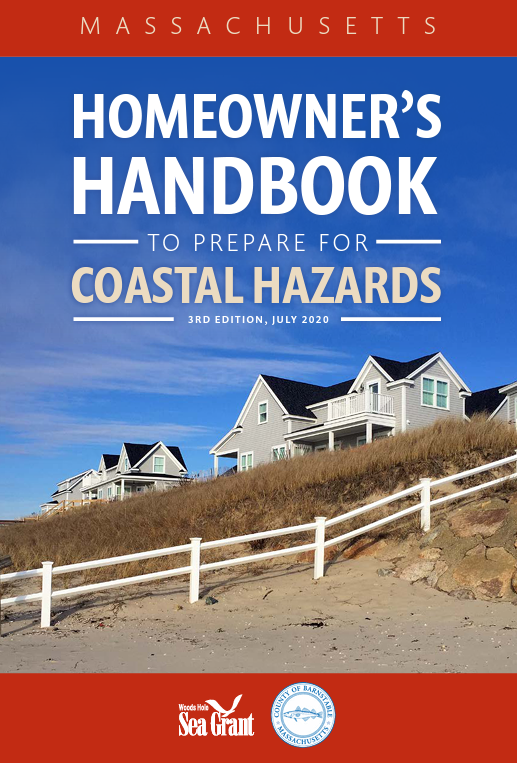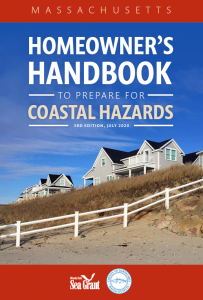 More than 15,000 copies of past editions have been distributed. The current edition is available now as a free PDF download. Print copies will be available later this year. To receive a print copy, please email seagrant@whoi.edu.