SUBSCRIBE
ISSUE ARCHIVE
» Read past issues of Coastal Impacts
CURRENT ISSUE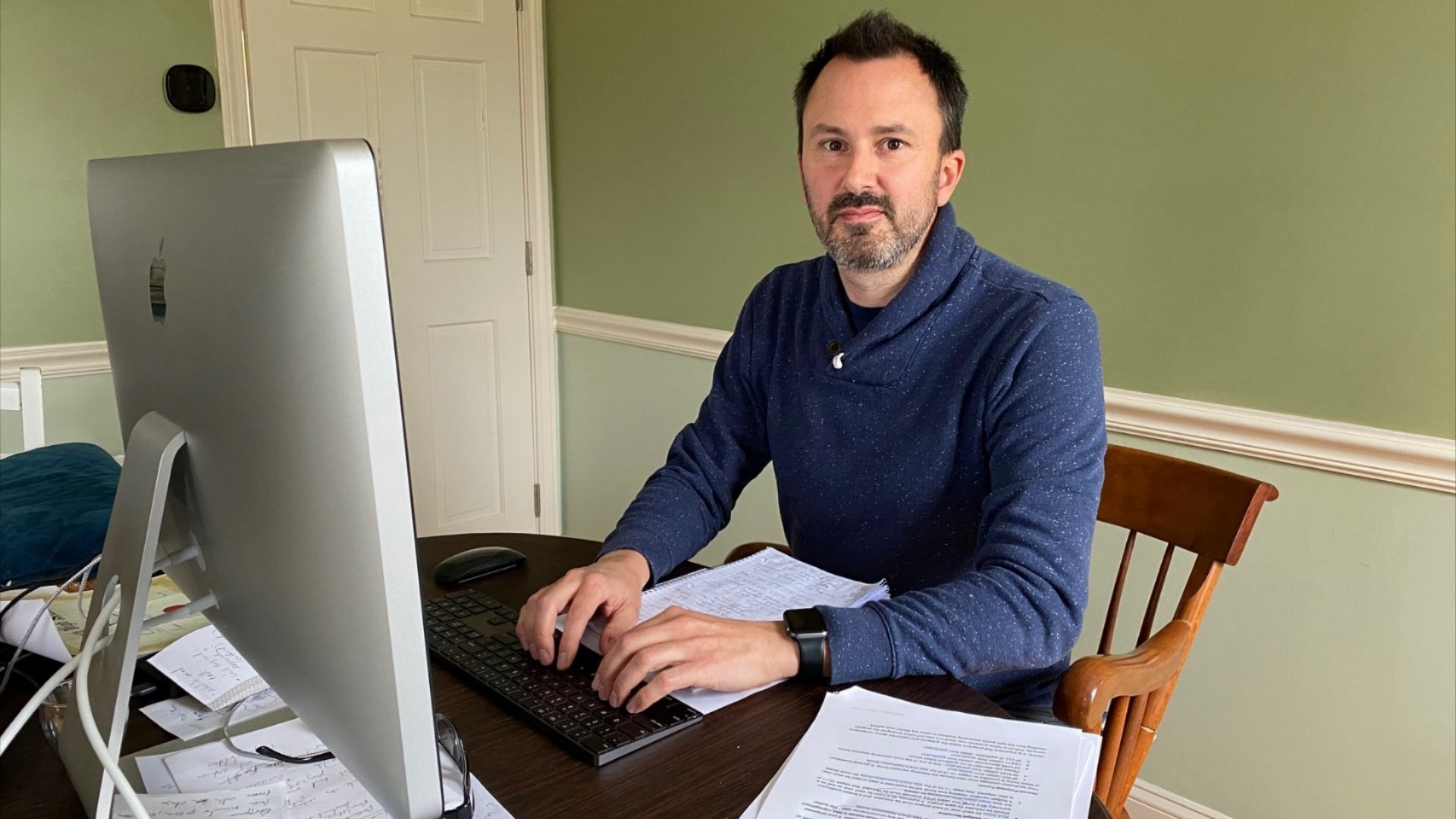 Our climate crisis requires bold and decisive action to reduce carbon dioxide emissions to our atmosphere. This will undoubtedly require deployment of renewable energy technologies, including those emplaced in the marine environment. However, planning for ocean renewable energy (ORE) projects, such as wind farms and current, tide, and wave energies, must consider other ocean uses of the space they will occupy. To this end, Woods Hole Sea Grant is pleased to be partnering with six other state Sea Grant programs from Maine to New York, as well as the Department of Energy's Wind Power Technologies and Water Power Technologies offices and NOAA Fisheries Northeast Fisheries Science Center, to fund social science and technology research for the co-existence of ORE with fishing and coastal communities. Members of our team will be working with key stakeholders in this area to make sure the research we fund is being put to practical use. Watch this space in early 2022 for an announcement on projects selected for funding, as well as opportunities for you to engage with us on your concerns regarding ORE expansion in the northeast.
Partnership Invests $1M+ into Research on the Co-existence of Ocean Energy with Fishing and Coastal Communities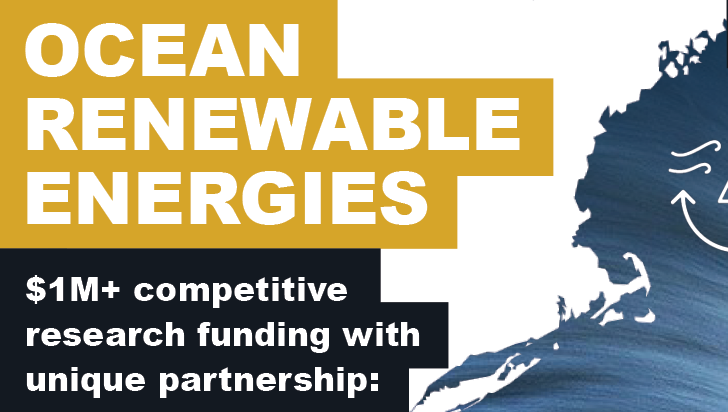 In March, the Northeast Sea Grant Consortium, in partnership with the U.S. Department of Energy's Wind Energy Technologies Office and Water Power Technologies Office, and NOAA's Northeast Fisheries Science Center, announced a research funding opportunity to improve understanding of offshore renewable energy interactions with fishing and coastal communities to optimize ocean co-use.
Pre-proposals from eligible Northeast researchers are due May 14, 2021. Read more about the Request for Proposals here.
Popular NOAA Live! Series Continues through June 9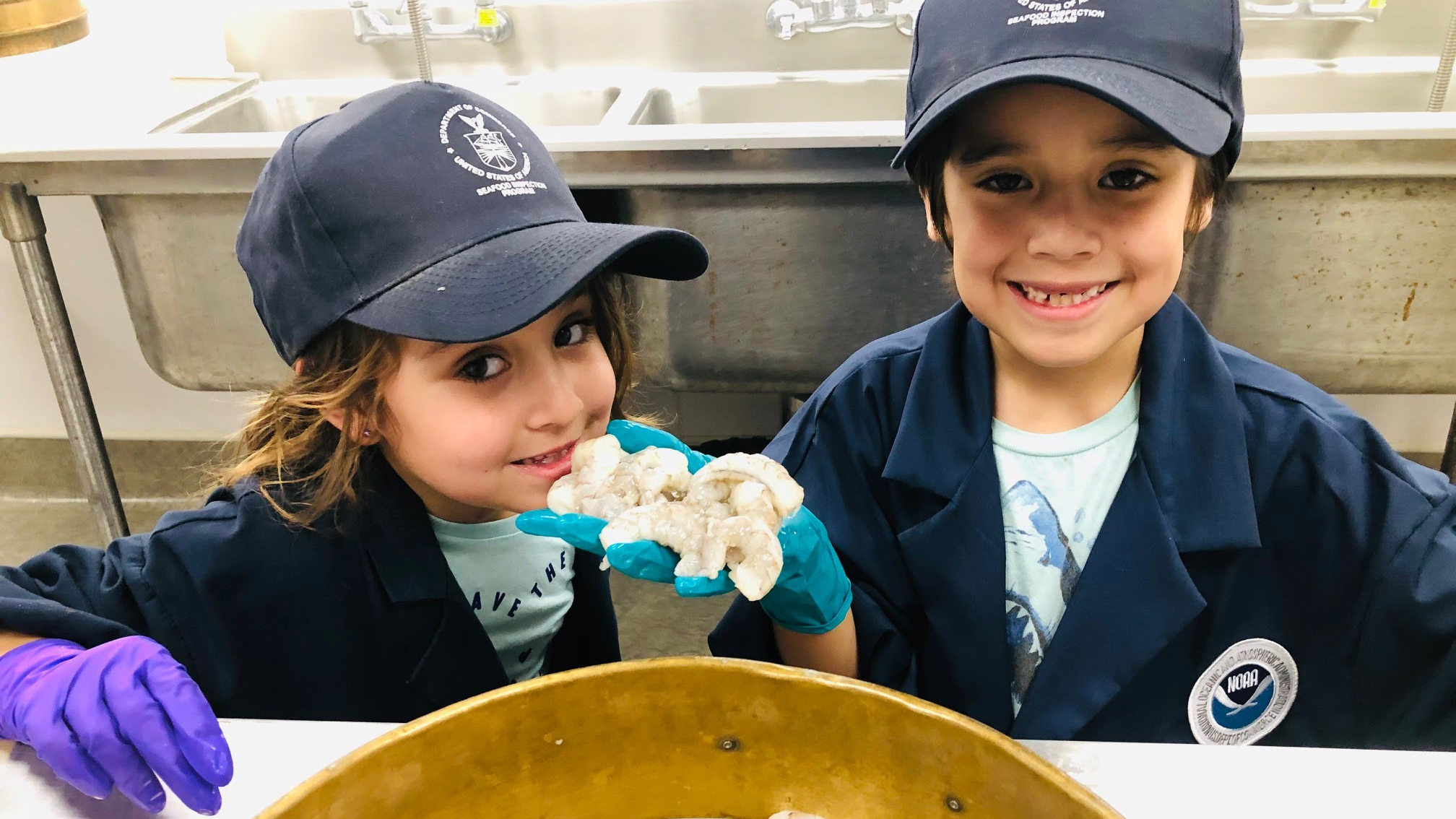 Summer Program Trains the Next Generation of Women Scientists
This August, Woods Hole Sea Grant (WHSG) and the Woods Hole Oceanographic Institution (WHOI) are teaming up with Earthwatch Institute on the Girls in Science (GiS) Fellowship.
The fully-funded, week-long fellowship promotes diversity in STEAM (Science, Technology, Engineering, Art, and Mathematics) and exposes young women who are current sophomores and juniors in a Mass. high school to a variety of marine careers in STEAM.  GiS student fellows work with a predominantly female team of researchers to explore a variety of exciting STEAM-related activities.
Applicants must be residents of Massachusetts. The deadline for applications is May 14, 2021.  More information is on our website.
Getting Local Seafood to Those in Need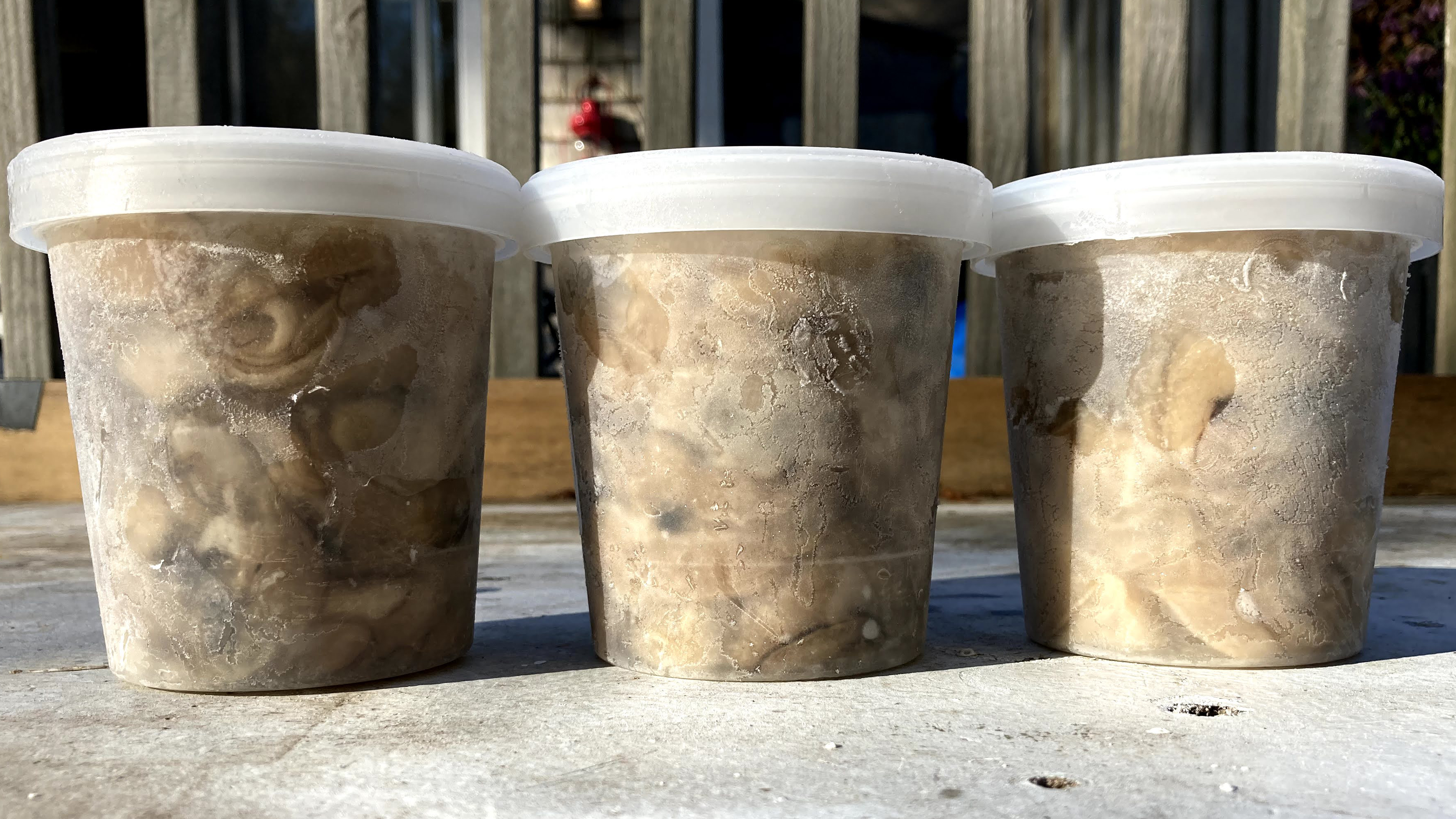 Since the start of the COVID pandemic more than a year ago, sales of oysters have plummeted. With the closure of restaurants and little access to their traditional markets, shellfish growers and related businesses have been hit hard.
In August 2020, Woods Hole Sea Grant (WHSG) and its extension partners at Cape Cod Cooperative Extension (CCCE) received $100,000 in "Rapid Response" funds from the National Sea Grant Office to respond to the dire needs of the shellfish growers community and others impacted by COVID closures. The results of this project have meant money in growers's pockets and shucked oysters on the tables of those in need of high quality protein.
The project addresses the immediate needs of growers and the public by purchasing large oysters from Massachusetts oyster growers, working with processors to have them shucked, and providing the oysters to food banks in the region in the form of pint-sized containers of shucked oysters.
To date, the project has worked with 76 growers to provide 1790 pints to the Greater Boston Food Bank, Community Pantry of Cape Cod, and the Falmouth Service Center.  The successful program was replicated by the Mass. Aquaculture Association, which received funding to purchase oysters.  Through the MAA project, the WHSG staff worked with the Barnstable County Food Access Coordinator and Nutrition Specialists to get 1673 pints of oysters out to 24 different food pantries and soup kitchens in Barnstable County.
This rapid response project is making strides on the long-term goal of establishing a shucked oyster market in Massachusetts by giving processors and seafood markets experience with shucked oysters and exploring logistics, and production costs. We are also exploring value-added products like oyster stuffing and smoked oysters. Keep an eye out for promotions!
Water Quality Program Gets New Sensors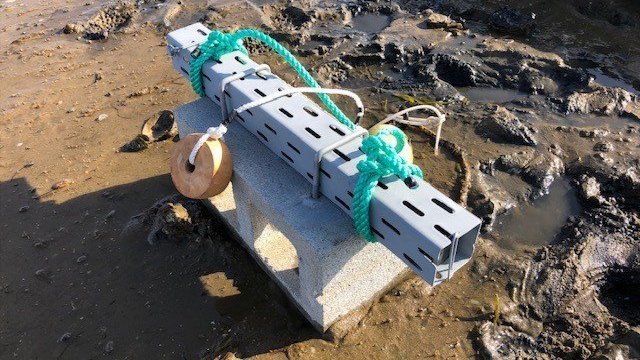 In spring 2020, Woods Hole Sea Grant and Cape Cod Cooperative Extension received a grant to purchase all new instruments for our long-term water quality monitoring program. This program has been running for 10+ years, collecting data on water temperature, salinity, dissolved oxygen, pH, chlorophyll-a, and water depth at five sites around Cape Cod that are all significant shellfish production areas. Over the years of this program, the collected data has been used by many different groups, including shellfish growers, town resource managers, state regulators, and curious members of the public. All collected data is archived and available online or by request.
The program has used the same instruments, multi-parameter sondes made by Yellow Springs Instruments (YSI), since its inception. The new instruments, AquaTroll 600 multiparameter sondes made by In Situ, will be replacing the older sensors and deployed at all sites this spring. Equipped with new housings and moorings, these new sensors will be collecting the same data on water quality conditions but with some new technology and updated features that are an exciting addition to the program!
Interested in Measuring Ocean Acidification Your Shellfish Growing Site?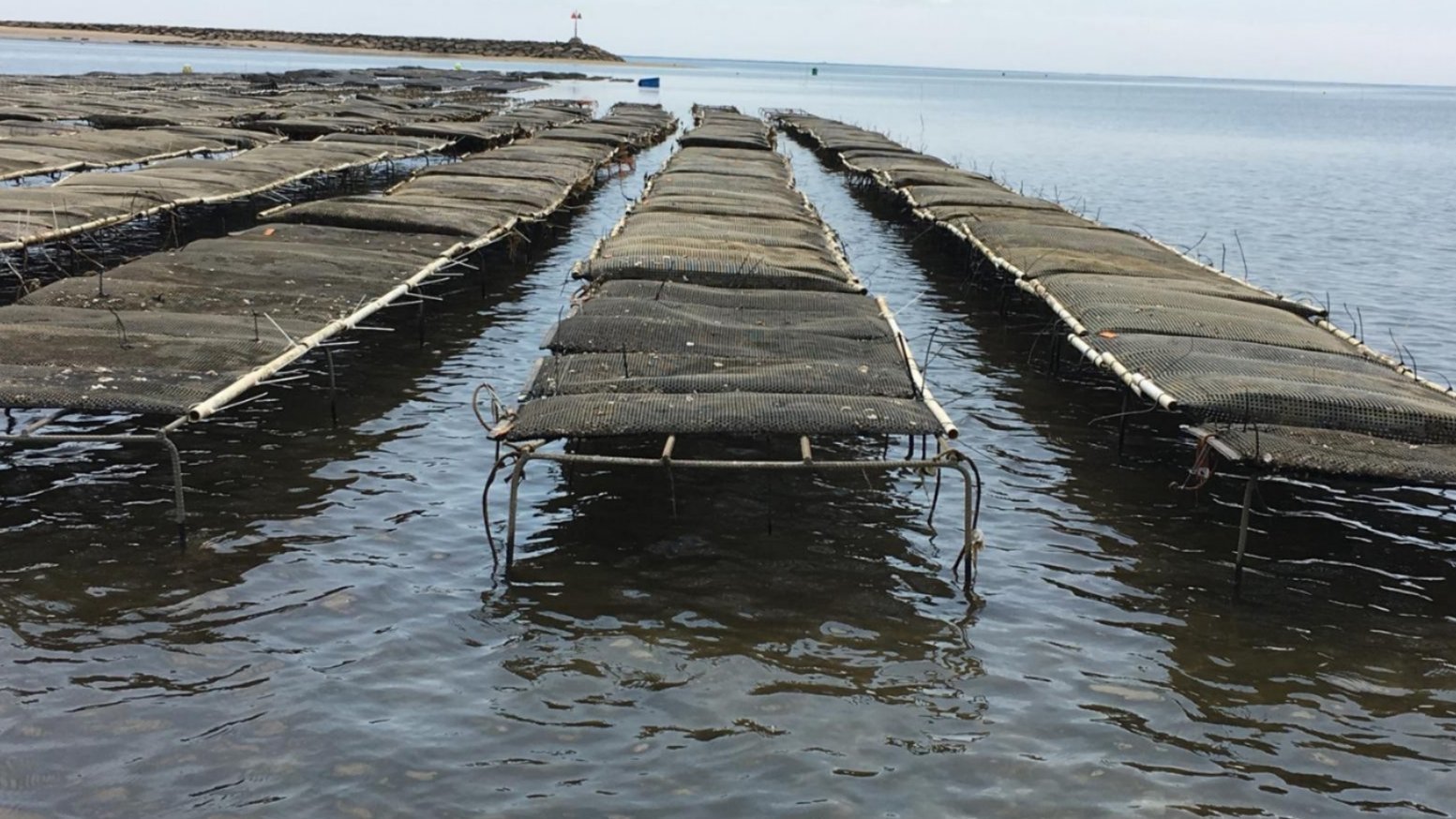 As an expansion to our long-term water quality monitoring program, WHSG/CCCE purchased new state-of-the-art instruments that measure ocean acidification (OA) conditions in the field. The two sensors collect data on pH and total alkalinity and are deployed alongside one of our water quality monitoring instruments  collecting data on temperature, salinity, and dissolved oxygen. We hope to evaluate OA conditions in various shellfish growing areas throughout the season, and encourage any interested shellfish growers or town natural resource managers to contact us if interested in collecting data in your growing area!
Contact: harriet.booth@barnstablecounty.org, 508-375-6634
Storm Damages Homes in Sandwich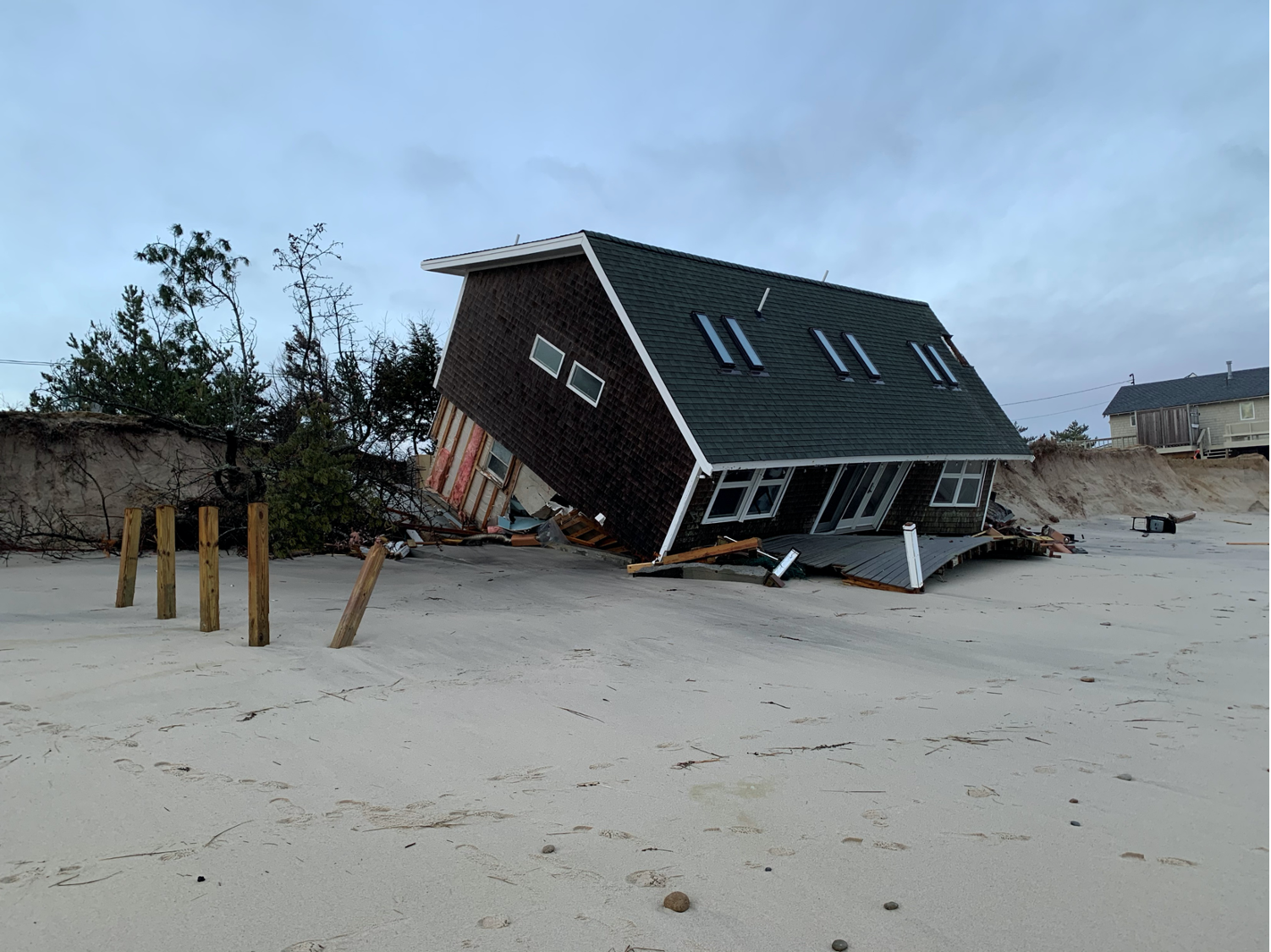 An early February storm damaged many homes on Cape Cod and completely destroyed three along Salt Marsh Road, near Spring Hill Beach in Sandwich. Spring Hill Beach is a barrier beach with a large estuary and history route 6A behind it. The area had seen erosion from previous storms, and the recent storm's nearly 10-foot waves in Cape Cod Bay and strong wave action across multiple high tides scoured the ground beneath the solid foundations of the homes that were lost. Nearby homes built on pilings saw minimal damage, reports Woods Hole Sea Grant extension agent Greg Berman.  He says the homes's solid foundations – think basements –made them highly susceptible to collapse from erosion. Current regulations require new homes on barrier beaches be built on pilings to reduce the potential damage to the home and the surrounding coastal resource areas.
"While it is regrettable that these homes were destroyed," says Berman, "it is also an opportunity to make the area more resilient. For those homes where the damage to the house is more than 50 percent of its market value, the house, if rebuilt, will need to conform to current regulations."  Eventually this area may prove too costly to maintain houses but until that time efforts are being undertaken to ensure only pile foundations will be used in environments like this in the future.
Coastal Homeowner Buyout Forum Explores Managed Retreat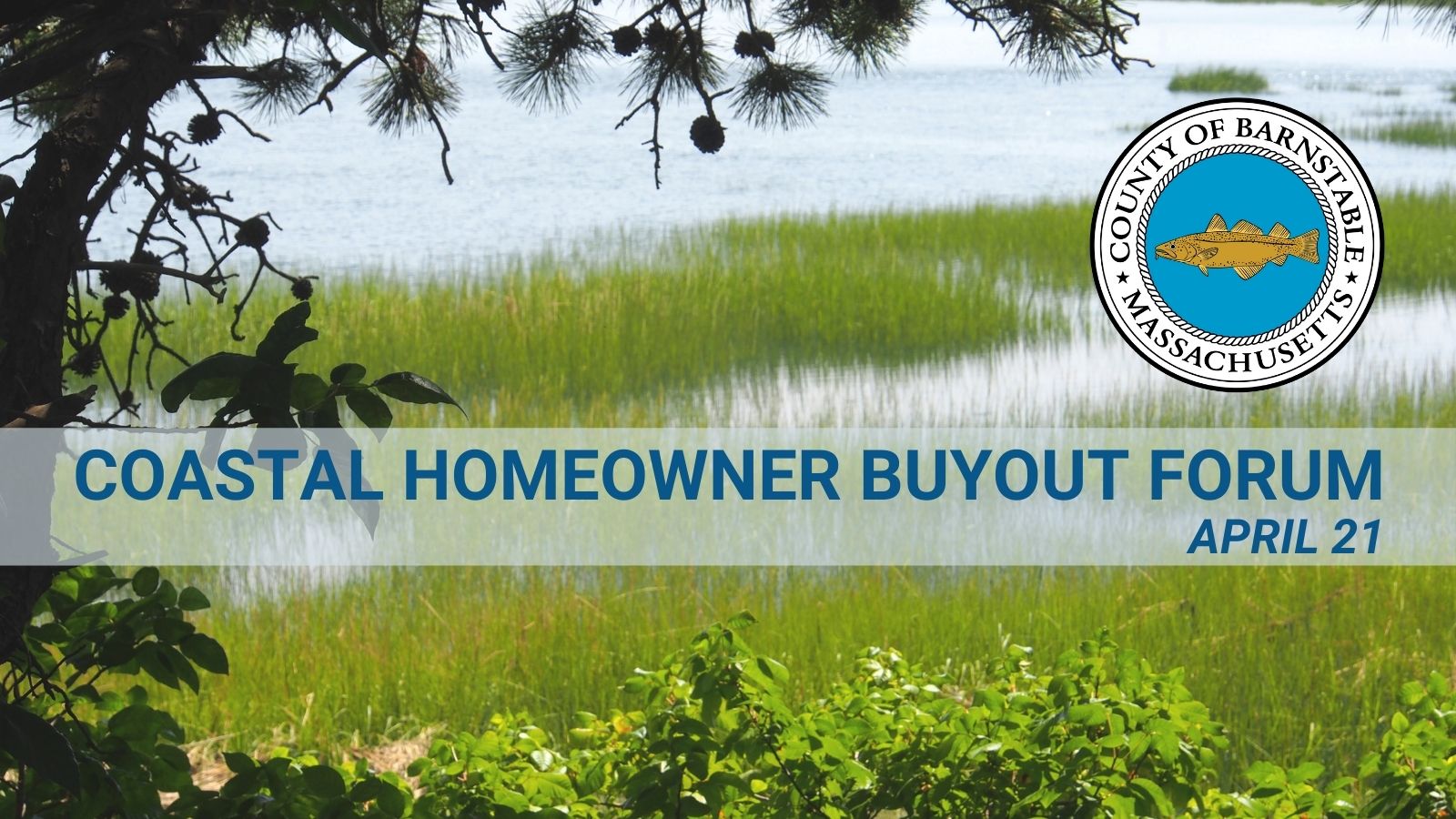 The recent storm damage to homes in the Town of Sandwich has some leaders and policymakers talking about options to rebuilding. On April 21, Barnstable County and Woods Hole Sea Grant will hold a virtual "Coastal Homeowner Buyout Forum" for homeowners who currently live in flood-prone areas (coastal or inland) and may be interested in relocating. The program was initiated by State Representative Steven Xiarhos and Barnstable County Commissioner Mark Forest, who will participate in the event along with State Senator Susan Moran and State Senator Sarah Peake. Representatives from three federal agencies with floodplain buyout programs will speak about eligibility requirements and the responsibilities of towns. The agencies involved are:
    Federal Emergency Management Agency (FEMA),
    U.S. Army Corps of Engineers (USACE)
    U.S. Department of Agriculture Natural Resources Conservation Service (USDA-NRCS)
Forum participants will have an opportunity to ask questions at the conclusion of the presentations. The workshop will be held via Zoom on April 21, 2021; 4:00 – 6:00 PM.
The forum is part of a new effort by Woods Hole Sea Grant and Cape Cod Cooperative Extension to explore approaches to managed retreat on Cape Cod.
» Register
Shrink Wrap Recycling Program Kicks Off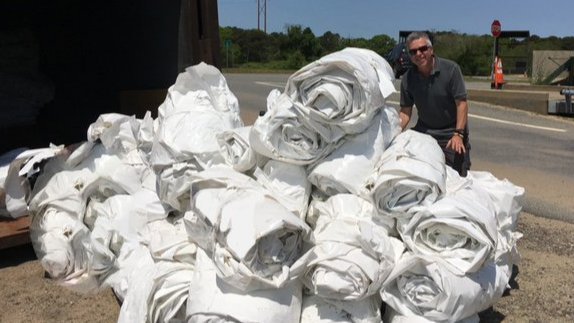 Woods Hole Sea Grant program is collaborating with the Cape Cod Cooperative Extension on a free shrink wrap recycling program at six locations across Cape Cod through June 30, 2021.
The program requires recyclers to ensure the boat shrink wrap is clean and free of ropes, vents, strapping and any other non-shrink wrap material.
» Locations, dates, and instructions on how to prepare shrink wrap for recycling can be found on our website.
Mass. Marine Educators Conference: Climate Change on Our Ocean Planet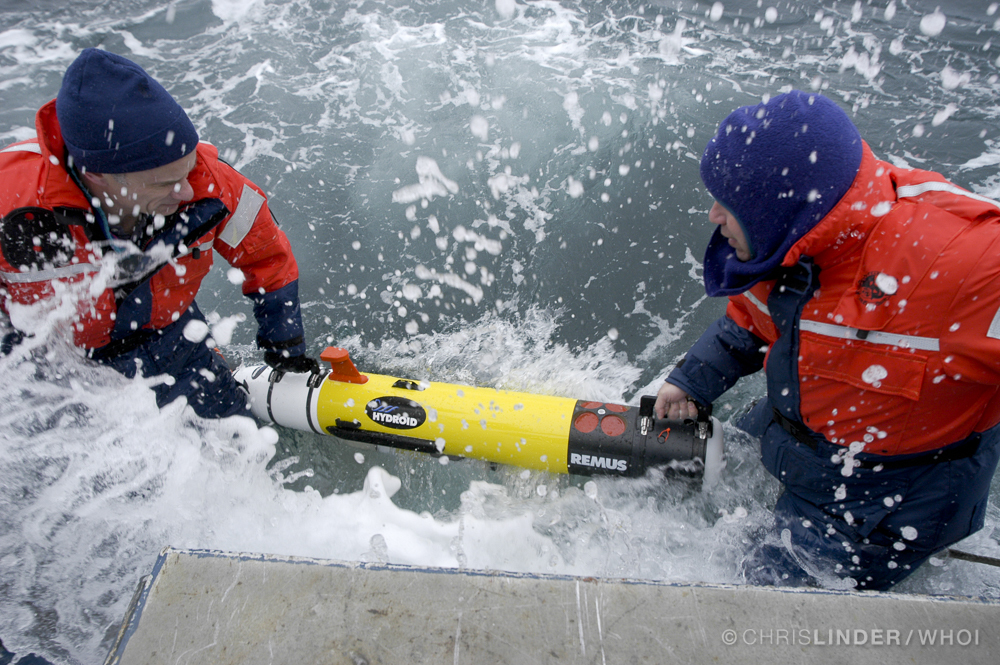 Woods Hole Sea Grant and WHOI are hosts for the Massachusetts Marine Educators annual conference, which will be held online from May 1 through May 6. This year's theme is "Climate Change on Our Ocean Planet" and features keynote talks by Woodwell Climate Research Center scientist Jennifer Francis and WHOI physical oceanographer Glen Gawarkiewicz. Sessions held during the week include teaching tools, citizen science projects for students, and ocean activities to do at home.
Donate to Woods Hole Sea Grant
Click the donation link on the Woods Hole Sea Grant website and directly support the important coastal research, extension, and education at Woods Hole Sea Grant. We thank you in advance!