Blue Blood, Green Eggs, and Red Knots: The amazing story of the horseshoe crab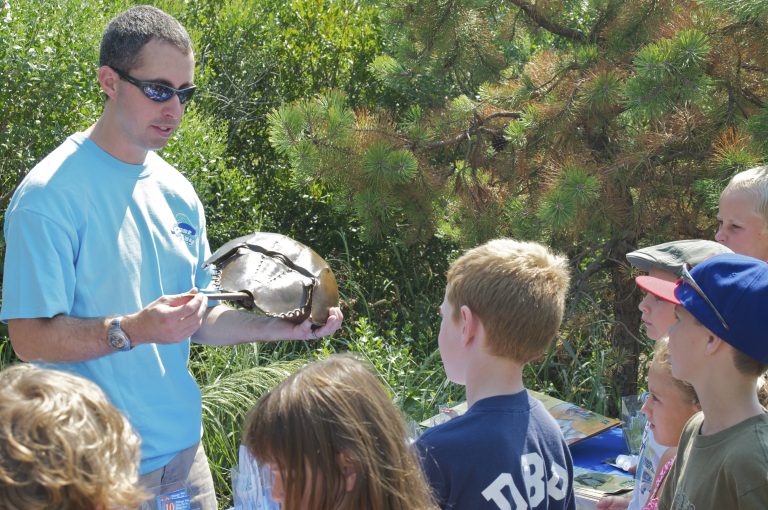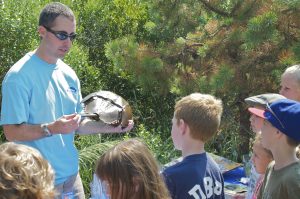 May 29, 2020
About 20 million years ago, the horseshoe crab, as we know it today, evolved. Members of Family Limulidae, which include four extant species of horseshoe crabs, have relatives—the trilobites—that existed on Earth over 500 million years ago! In North America, just one species of horseshoe crabs crawls upon the seafloor eating small clams, crustaceans, worms, and algae. Horseshoe crabs, which are more closely related to scorpions and spiders than true crabs, are incredibly important to the environment and humans. Join us to learn more about this incredible animal and develop your own "Limulus Love." (Grades 2-6 but all ages will enjoy)
Resources to access at home:
» Delaware Sea Grant's Horseshoe Crab 15 Second Science YouTube playlist. These short videos are fun, quick, and informative.
» Delaware Sea Grant article: Scientists develop an artificial bait that reduces the need to harvest horseshoe crabs
» The Horseshoe Crab – information about the horseshoe crab.
» The Delaware Bay Horseshoe Crab Survey
» NOAA's Ocean Today video on horseshoe crabs – "Blue Blood Battles Bacteria"
» Estuaries 101 "Hooray for Horseshoe Crabs" lesson plan
» Horseshoe Crab Origami
» Migrating Shorebirds and Horseshoe Crabs video (~36 seconds long)
» Just flip 'em music video
» Videos Chris shows during his webinar, "egg video" and "feeding video"
» NOAA Ocean Today the Remarkable Horseshoe Crab Videos: There are 5 short videos- The remarkable horseshoe crab, blue blood battles bacteria, and more.