Deep and Creepy: Things that go Bump in the Deep Sea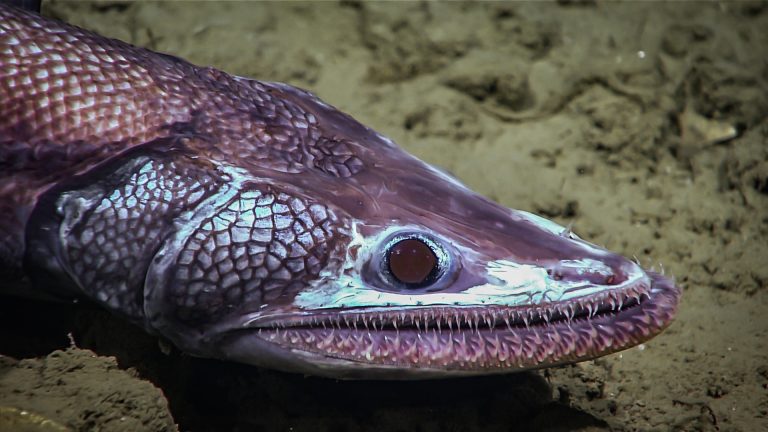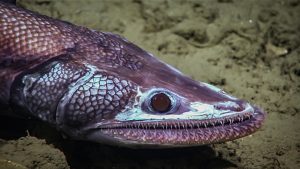 October 28, 2020
A special Halloween edition of NOAA Live! – "Creatures of the Deep" will explore the fascinatingly creepy creatures of the deep ocean. Join us to learn more about the unique animals that exist in the deep sea and the different adaptations that make it possible to live in this extreme environment!
» NOAA Ocean Exploration and Research Education Page: This includes lesson plans, multimedia interactive activities, career information, and more
» NOAA Exploring Deep-Ocean Art: Coloring book and coloring pages.
» Bioluminescence, Deep-sea Corals, and Cold Seeps, : Videos, past expeditions, lesson plans, and more.
» Benthic Deepwater Animal Identification Guide: Explore this amazing collection of images from the Deep Discoverer remotely operated vehicle.
» NOAA Build an Underwater Robot: This is a guide to making a simple version of an underwater remotely operated vehicle.
» NOAA Ocean Today/Creep into the Deep: There are some great videos on how animals in the deep sea have evolved to breed, feed, and survive in one of the harshest realms of the ocean.
» Zooplankton in the Deep Sea: This Hawaii Sea Grant video is a great introduction to zooplankton in the deep ocean.
» Ocean Exploration Facts
» Octonauts Corner: coloring pages, video tour of Okeanos for kids, and deep sea creature chart
» Dive and Discover with the Woods Hole Oceanographic Institution: Hydrothermal vents animals
» Whale Times, Inc – Creep into the Deep, Journey into Midnight Cruise: There are some great coloring pages
» Ocean Explorer Make your own Deep Sea Vent activity for grades 5-6.