Dive In and Explore Coral Reef Ecosystems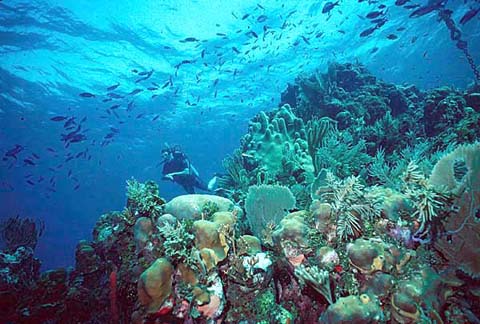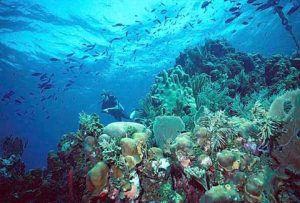 May 6, 2020
Coral reefs are the rainforests of the ocean. They are beautiful, diverse, and extremely important for healthy ocean ecosystems and strong communities. Learn all about coral reef ecosystems, why they matter, and what you can do to help them. (Grades 2-6 but all ages will enjoy)
Resources to access at home:
» NOAA Coral Reef Conservation Program Education Page (Dana referred to this page and it has the 3D polyp and other activities)
» NOAA National Ocean Service Corals Tutorial
» A glimpse inside the "Valley of the Giants" shows coral heads like "Big Momma" that are protected within the National Marine Sanctuary of American Samoa on Ta'u. Big Momma is more than 500 years old and over 6 meters high, and has a circumference of 41 meters. This Porites coral may be the largest one in the world!
» Interactive Reef Virtual Dive – Explore this virtual reef and learn more about corals
» Bleached Reef Virtual Dive – In early 2015, coral bleaching started in the Airport Pool on Tutuila. This image shows the staghorn corals in the midst of the severe bleaching event.
» How do corals build their reefs? Visit this California Academy of Sciences Page to learn more. (Dana shows the video from this page during the webinar)
» The coral reef economy. NOAA's page that explains how coral reefs support jobs, tourism, and fisheries. (Dana shows the video from this page during the webinar)
» The nation's database on sustainable seafood Fishwatch.gov
» National Marine Sanctuaries Virtual Dives of different reefs
» NOAA Ocean Today Coral Comeback Videos: There are 9 short videos- Rainforests of the sea, the coral and the algae, corals under threat, what can we do, and more.