Drought in the West: It's a Very Dry Topic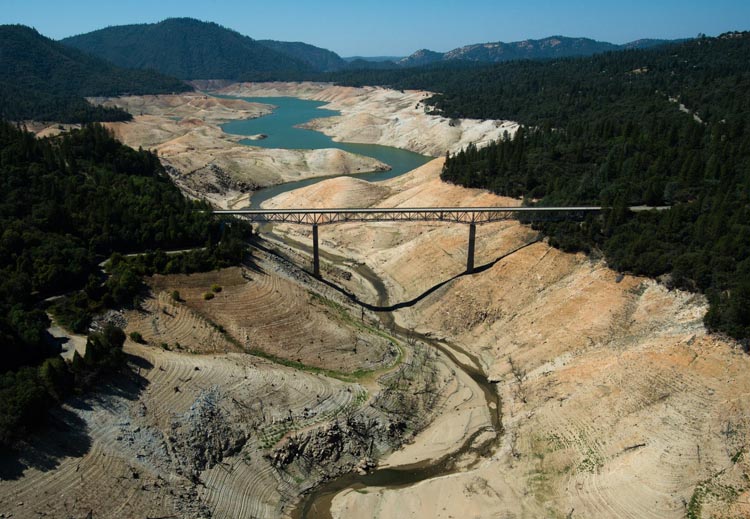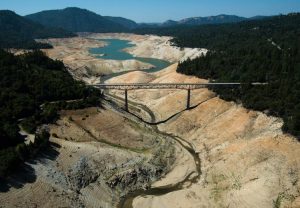 November 16, 2021
Have you heard about the severe drought conditions currently in the western United States? How about the record breaking heat and wildfire the west experienced this summer? Drought is a slow occurring natural disaster, usually lasting for long periods of time, and impacts large areas or regions. Join us to learn more about drought, its impacts, the water cycle, and just how precious of a resource water is to every living thing on our planet.
Resources to access at home:
»  National Integrated Drought Information System: Put in your city or zip code to see how drought is affecting your neighborhood
»  NOAA Climate.gov: This site has articles and information about climate
»  Drought for Kids : Kid-friendly articles at the National Drought Mitigation Center
»  The Water Cycle:  Scroll or watch this NOAA Ocean Explorer slideshow on the water cycle
»  Droughts 101: This is ~3 minute National Geographic video
»  How a Drought Starts: This PBS Dinosaur Train video is ~2 minutes long
»  The Worst Drought in 1200 Years: What Does it Mean for Your Food?:  This PBS video is ~10 minutes long
»  Water Use It Wisely – 100 Ways to Conserve Water 
»  Drought in America: Slow-moving, far-reaching:  NOAA article
»  WaterSense for Kids:  This EPA site has kids activities, tips on how to save water, the test your WaterSense game, and educator resources.
»  NOAA's "Picture Climate Change" Student Photo Contest:  Show NOAA how climate change is affecting your community in the Western US; for 5th-12th graders.
»  NWS Take Action:  Things you can do to conserve water at home and tips for considering drought when you travel
»  Community Collaborative Rain, Hail, and Snow Network (CoCoRaHS):  Help meteorologists collect accurate rain, snow, and hail data right from home using a rain gauge
»  Condition Monitoring Observer Reports (CMOR) – Drought:  Report drought conditions in your area; must have the help of an adult to fill out the report!