Fin-tastic Fun with Coral Reef Fish Surveys in South Florida and the Caribbean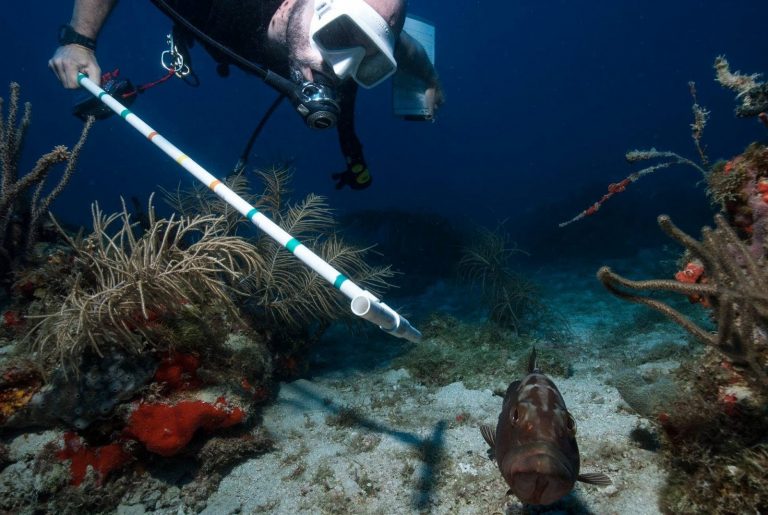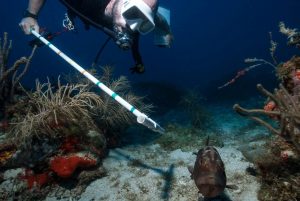 April 28, 2021
Take a dive with us into coral reef fish communities and learn all about how we identify, survey, and help inform managers about reef fish populations through NOAA's National Coral Reef Monitoring Program (NCRMP). Using engaging, interactive photos and videos, we will help hone your investigative skills to identify fish parts and learn that appearances aren't just skin deep. If all goes swimmingly, you should learn about the importance of counting fish, the coral reef ecosystem, and your role in their future.
Resources to access at home:
» The Coral Reef Conservation Program's efforts to increase fisheries sustainability
» NOAA's Interactive Reef: As you run your mouse over this image, species will light up and you can click on them to open a feature page with an image and information.
» NOAA's Activity Book on coral reefs: This activity booklet is aimed at grades 3-5.
» NOAA's Fishwatch.gov: Get the most up-to-date info on popular seafood harvested or farmed in the US to help you made educated seafood choices.
» NOAA's National Coral Reef Monitoring Program Status Reports: Referenced in the webinar, you can find the most recent status report on the coral reefs at Flower Garden Banks, Florida, Puerto Rico, U.S. Virgin Islands, and Pacific locations.
» What you can do to help coral reefs?