Help from above – using planes, drones, and satellites to study and protect plants and animals **Smithsonian National Air and Space Museum NOAA Family Day**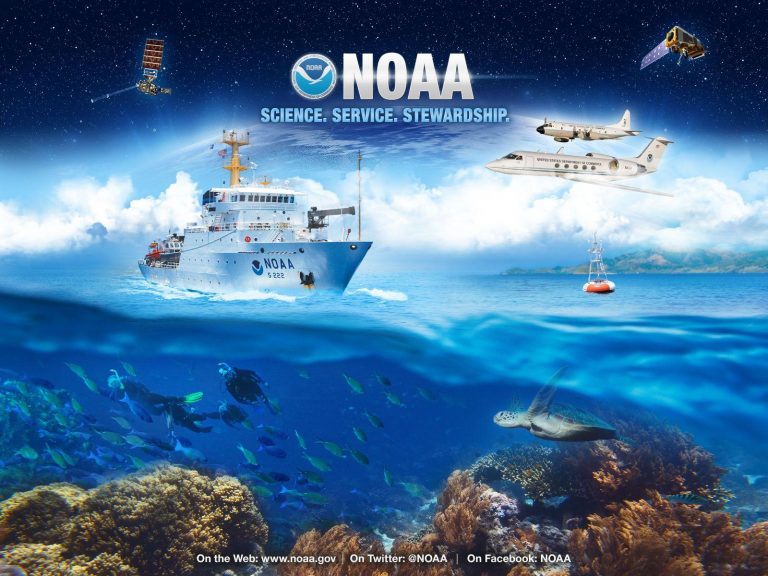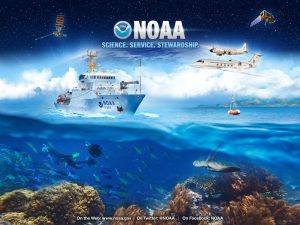 November 12, 2021
NOAA Live! All Stars:
In partnership with the Smithsonian National Air and Space Museum. This webinar features NOAA experts discussing the ways NOAA aircraft, satellite tracking, and drone technology help us understand marine species and support conservation efforts along our ocean and coasts. How do we use drones to observe northern fur seals, airplanes to identify and count endangered North Atlantic right whales, aerial imagery to manage manoomin (wild rice), and satellite tags to follow seabirds?  Learn about the unique tools we use to collect high-quality environmental data to better understand these important species and aid in conservation efforts.
Resources to access at home:
» Soar Together @ Air and Space NOAA Family Day event page:  This has links to other live events and fun activities to do with your family
»  Arctic UAV's Game App: Up for a hands-on game challenge? Navigate a flying quadcopter during stormy Alaska weather, catch the perfect aerial shot of rare wildlife, and uncover trails through rough sea ice, all in this mobile app game, Arctic UAVs
»  NOAA right whale id matching game- Can you identify the right whales by their callosity? Try it out with these: match the animal cards and answer key
»  Seabird and Shorebird Activity Book– The Hawaiian Islands Humpback Whale National Marine Sanctuary put together this fun book. Seabirds secret code, shorebirds word find, seabirds mobile, and more!
»  Do a virtual Albatross Bolus dissection– Albatross throw up what they can't digest. Measure and count natural and non-natural items in this virtual bolus dissection activity.
»  Fur seals on Bogoslof Island: Post 4- Evolving Science on an Evolving Island – Katie's team tested two camera systems on drones on Bogoslof Island in Alaska in September 2019
»  New Drone Technology Could Revolutionize Marine Mammal Monitoring
»  Association for Unmanned Vehicle Systems International – Student Unmanned Aerial Systems Competition
»  Examples of using Unmanned Aerial Systems in NOAA research – NOAA Unmanned Aerial Systems Program
»  North Atlantic right whale catalog: The catalog contains all the photographed sightings of right whales from the North Atlantic.
»  Stellwagen Bank National Marine Sanctuary Shearwater Tagging Project
»  Efforts to Restore Native Wild Rice in the St. Louis River Estuary
»  Makani: The albatross that cares for the land: An interactive activity/story book about a Laysan Albatross (pdf download)
»  Telepresence technology uses a high-bandwidth satellite connection to allow anyone with an Internet connection to virtually participate in ocean research and exploration expeditions. Join one here and learn more about telepresence here.
Videos
Previous NOAA Live! Webinars by these experts