Swimming Upstream with River Herring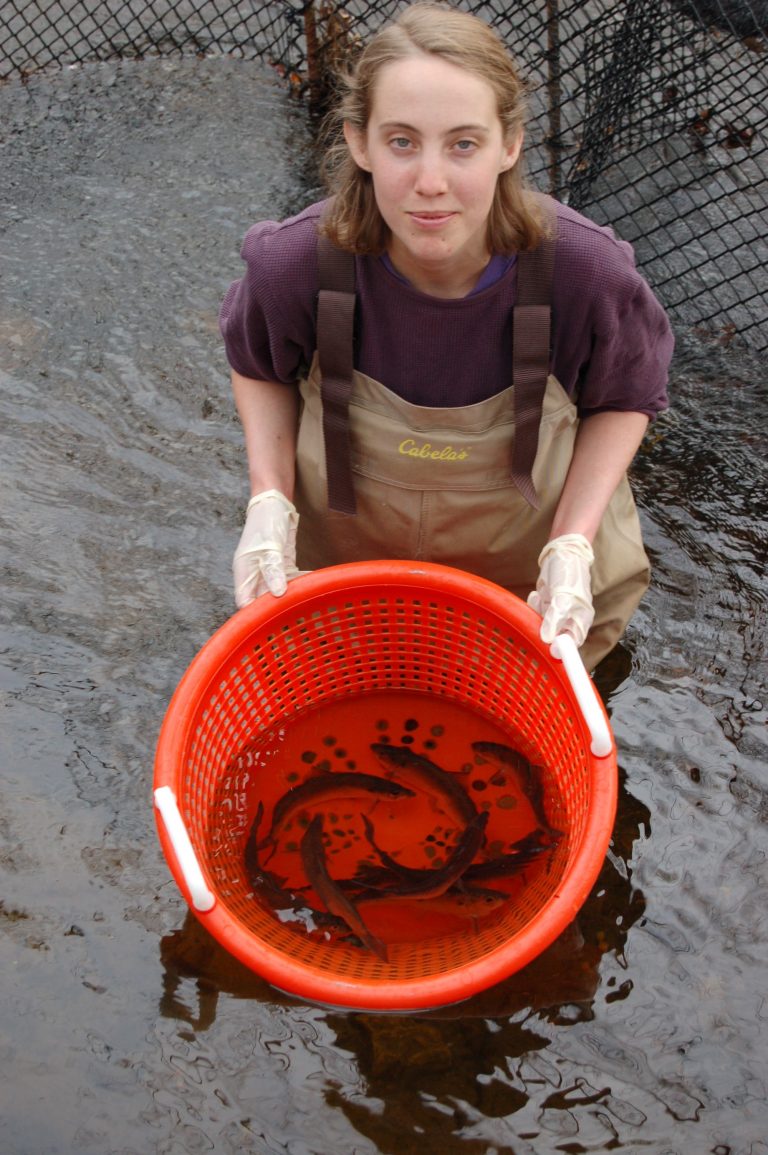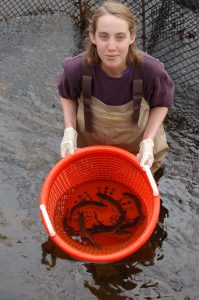 April 24, 2020
Most fish live only in freshwater or only in saltwater, but some special fish can swim back and forth between both! How do they do it? Why do they do it? Tune in to learn the answers and meet the awesome Alewife (also known as river herring), one of these special fish that is swimming upstream in rivers right now along the US Mid-Atlantic and New England Coasts. (Grades 2-6 but all ages will enjoy)
Resources to access at home:
» NOAA Fisheries article, "You can help scientists count migrating river herring – virtually"
» U.S. Fish and Wildlife: Teaching kids about fish migration. There is a fun lesson, "Designing fish-friendly culverts (and bridges)" lesson for grades 5-8.
» U.S. Fish and Wildlife: Environmental education resources for teachers, parents, and kids. Activities range from the "ABCs of fishing" coloring book, word searches, migration station, and more.
» Help count the river herring:
–Mystic River, Massachusetts Herring Counter, https://www.mysticherring.org/video#/
–Town Brook, Plymouth Massachusetts Herring Counter https://www.plymouthriverherring.org/
» Watch Live Fish Cameras:
–Herring Creek on Martha's Vineyard https://wampanoagtribe-nsn.gov/naturalresourcedepartment
–Town Brook, Plymouth Massachusetts Herring Counter https://www.plymouthriverherring.org/