Talking Tornadoes with a Storm Researcher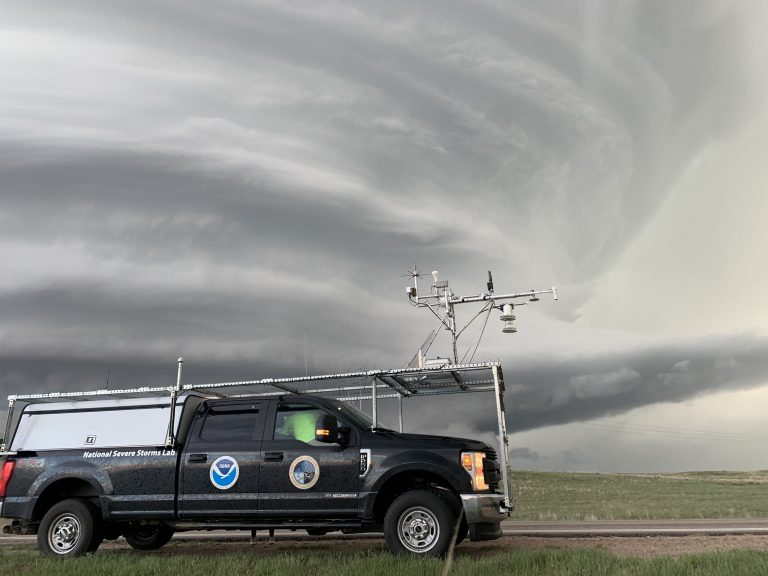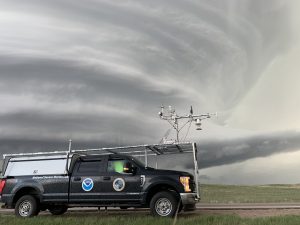 May 15, 2020
Tornadoes occur all over the world and can be among some of the most damaging and destructive natural disasters. Our mission at the NOAA National Severe Storms Laboratory is to improve our understanding of tornadoes and all aspects of severe weather. This helps forecasters at the NOAA National Weather Service better predict hazardous weather and issue forecasts, watches and warnings to save lives and reduce property damage. It takes a special team of dedicated researchers and a variety of instrumented vehicles designed just for the job! Talk with a real-life Tornado Scientist, see first hand some of the tools they use to safely study tornadoes, and get your questions answered about the science behind the storm! (Grades 2-6 but all ages will enjoy)
Resources to access at home:
» Sean answers all your webinar questions we didn't have time for. NOAA Live! Webinar Series Tornado FAQs
» The National Severe Storms Laboratory website on tornadoes
» The National Weather Service website on tornado safety
» NOAA Storm Prediction Center where you can look at current data and predictions
» Weather Wizkids website about tornadoes. At the bottom, you will find experiments such as how to make a tornado in a bottle, a tornado in a jar, a pressure experiment to suck an egg into a bottle, and several more.
» The National Severe Storms Laboratory Severe Weather 101 tornadoes webpage.
» Ready.gov This government website has valuable information about how to make a plan, what to put in your emergency bag, and more. Visit their Ready Kids! website for games, tips, and more!
» YouTube video of the largest tornado in recorded history – May 31st, 2013 Multi-Vortex Tornado near El Reno, OK. Sean shows a portion of this video during his talk.