Marine Mammals in Our Backyard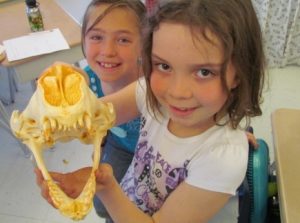 March 23, 2020
Whales are among the largest and oldest animals on earth and belong to a group of marine mammals called cetaceans. Seals are known to be the clowns of the sea and belong to a group of marine mammals called pinnipeds. Interested in learning more about marine mammals? Tune in to find out what makes a mammal a mammal and fun facts about those found around Cape Cod. (Grades 2-6) » View recorded webinar (subtitles available in English and Spanish)
Resources to access at home:
» Southern Ocean seal monitoring: Help monitor populations of seals across the world by tagging time-lapse and drone photographs.
» NOAA Office of Education: This resource collection on marine mammals includes valuable videos, background, activities, and more.
» Science Kids: Plant & Animal Differences Game – This game allows you to sort plants and animals into different categories such as birds, insects, mammals, etc.
» NOAA Fisheries Office of Protected Resources: Whale species information pages.
» Explore.org: watch orcas, manatees, belugas, gray seals, and more (some cameras may only function during a certain season). Explore with dozens of other live cams!
» NOAA Ocean Today: Learn about some of the many species in your local waters and all over the world. Fun and informative 2-minute videos from learning about the North Atlantic right whales to feeding giant octopuses!
» NOAA Ocean Today Endangered Ocean: There are several short videos on topics ranging from the endangered species act, manatees, North Atlantic right whales, and more.