USS Monitor: Heavy Metal on the High Seas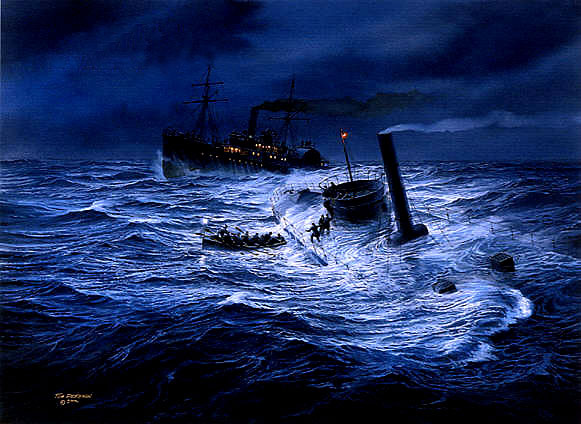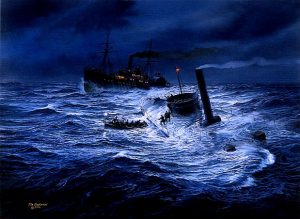 June 5, 2020
Situated 16 miles off the coast of Cape Hatteras, North Carolina, NOAA's Monitor National Marine Sanctuary protects the shipwreck of the famed Civil War ironclad, USS Monitor. Over the last 45 years, NOAA has been honoring the men of USS Monitor, its legacy with the United States Navy, and its impact on world events. This presentation will discuss NOAA's use of cutting edge science to preserve this iconic piece of Civil War history and will highlight NOAA's efforts to protect this fragile national treasure and its history above and below the waves. Art Courtesy Tom Freeman. (Grades 2-6 but all ages will enjoy)
Resources to access at home:
» This Monitor National Marine Sanctuary website has information about the science of exploration and monitoring the shipwrecks at the sanctuary.
» Explore shipwrecks from the Civil War through World War II
» Map of the Monitor National Marine Sanctuary
» Fun activities for students and all ages. Monitor bingo, a civil war crossword puzzle, test your knowledge, and much more.
» Education resources for teachers. You will find curriculum, activities, and videos here.
» Proposed sanctuary expansion Why expand? Find out more here.
» Living Shipwrecks 3D – This website gives you a 3D view (created from multibeam sonars) of various shipwrecks and the marine life that uses the sites as habitat. This was created by NOAA's Monitor National Marine Sanctuary (MNMS) and National Centers for Coastal Ocean Science (NCCOS) Beaufort Lab.
» NOAA Ocean Today Maritime Archaeology Videos: There are 8 short videos- What is maritime archaeology, explore with us, sanctuaries, and more.