Winged Ambassadors: Ocean Travelers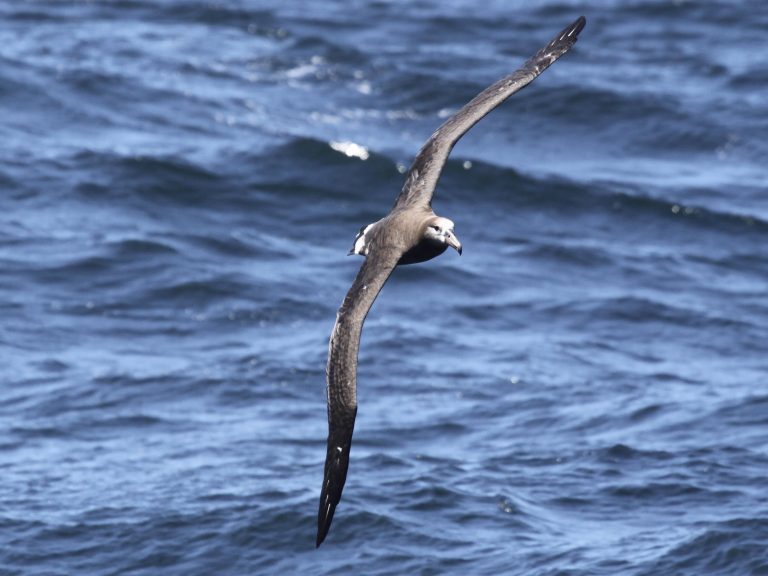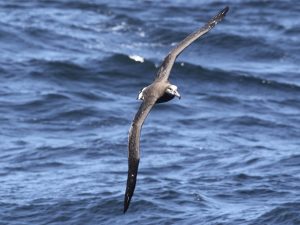 May 13, 2020
Seabirds that live their entire lives at sea (except for one very special time of the year!) have tremendous stories to tell about the health and ecology of the global ocean. What makes a seabird a seabird? How do we know where they live and travel on the ocean? What does your wingspan say about you? What can you do to help seabirds? Learn about the amazing travels of Black-footed and Laysan Albatrosses in the Pacific Ocean. (Grades 2-6 but all ages will enjoy)
Resources to access at home:
» Dive in and find the National Marine Sanctuary closest to you.
» Storymap about Birds throughout National Marine Sanctuaries – This includes migration routes, bird research, a bird tour, an interactive bird map, and more!
» Bird Watching at Stellwagen Bank National Marine Sanctuary -This includes a guide to sanctuary birds and a chart of seasonal sightings.
» Winged Ambassadors: Ocean Literacy through the Eyes of Albatross (predominantly for teachers, but includes photos, ppts, videos) http://www.downloadwingedambassadors.org/
» National Geographic's Laysan Albatross virtual bolus dissection – Kids can use online videos and photo galleries to conduct s virtual bolus dissection.
» Seabird and Shorebird Activity Book– The Hawaiian Islands Humpback Whale National Marine Sanctuary put together this fun book. Seabirds secret code, shorebirds word find, seabirds mobile, and more!
» Makani Interactive Workbook- Makani: The albatross that cares for the land- interactive story about Laysan Albatross and ocean conservation.
» Ocean Guardian Kids Club – The Kids Club offers children a stimulating opportunity to express their insights, observations, and understanding of their natural environment through the creation of original stories, poetry, and visual art. All K-8 students are eligible and encouraged to join!
» Cornell's Bird Cams: A virtual window into the natural world of birds.
» Nesting Albatross video that Jennifer shows during her presentation
» A Perfect Day for an Albatross by Caren Loebel-Fried: Download the free teacher's guide that features activities that target national science, math, writing, and art education standards for grades 1-3.