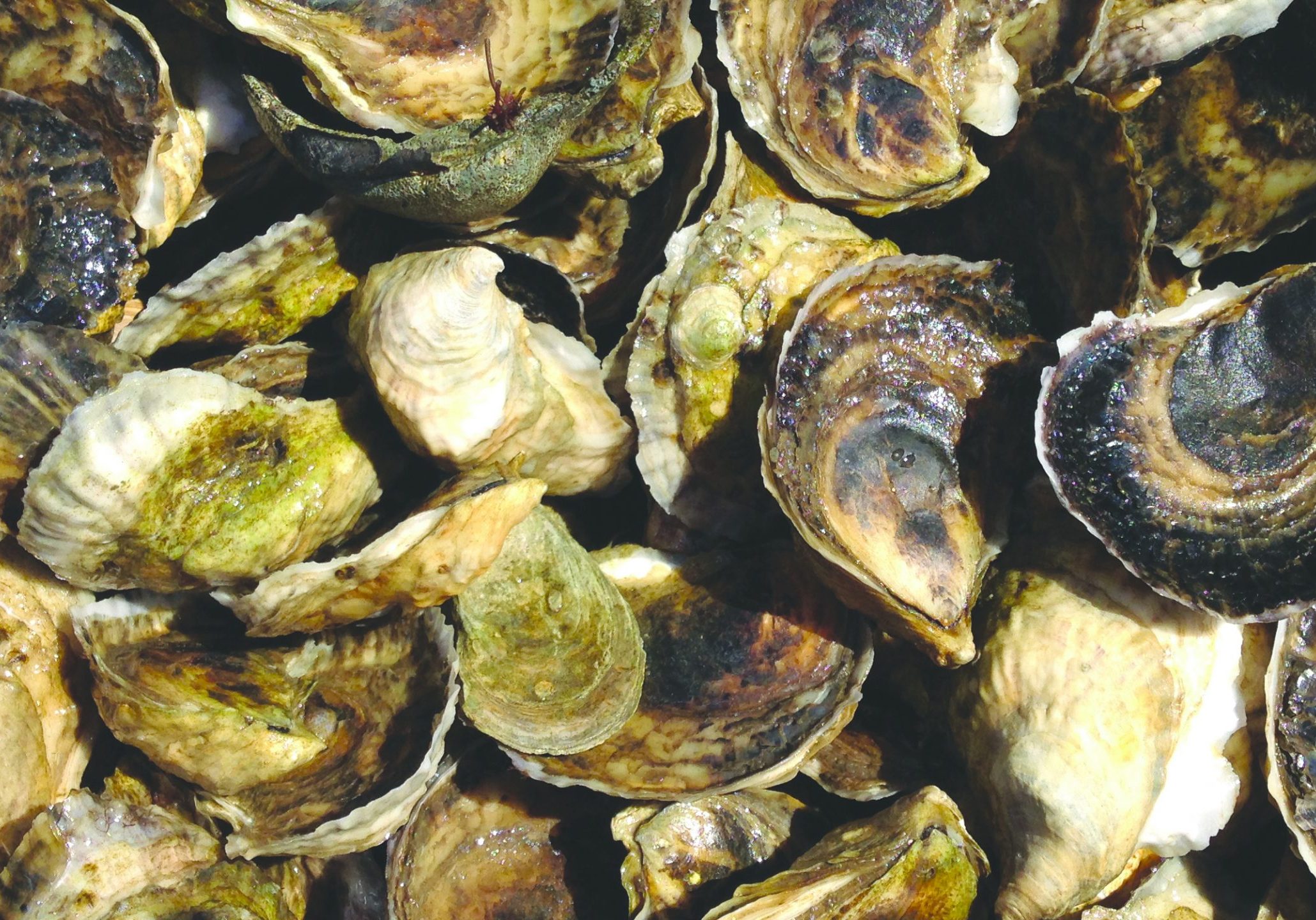 Overview
Shellfish Safety
The State of Massachusetts and its commercial shellfish harvesters go to great lengths to ensure shellfish are of the utmost quality when brought to market. Buying locally you can be assured that shellfish is harvested under strict state regulatory standards, while overseas imports are rarely inspected.
• The American Heart Association has recommended consuming fish or shellfish at least twice a week as part of a heart healthy diet, that's 104 times a year!
• The Omega-3's DHA and EPA found in shellfish are particularly important for brain development and prevention of heart disease.
Research
WHOI Sea Grant's Marine Team does research and outreach work that supports the shellfish aquaculture industry, and municipal recreational shellfisheries. Recent research projects have included: Marine Team also managed 5 water quality monitoring sites and 5 long term growth and survival sites.
Daniel Rogers, Stonehill College, and Virginia Edgcomb, Woods Hole Oceanographic Institution: Understanding the Impact of Floating Oyster Aquaculture on the Carbon and Nitrogen Flux to the Sediments using Natural Abundance Isotopic Surveys and Metagenomic Approaches 
Extension Bulletins
Reports
MA Aquaculture Situation and Outlook Report (2023)
Experiments with small oyster seeds in bags as an alternative to upwelling (2022)
From our newsletter
» Enjoying Oysters Safely in Massachusetts
NOAA Live webinar