Staff Assists with Municipal Vulnerability Preparedness (MVP) Programs Across Region, Helps Build Resilience In Face of Changing Climate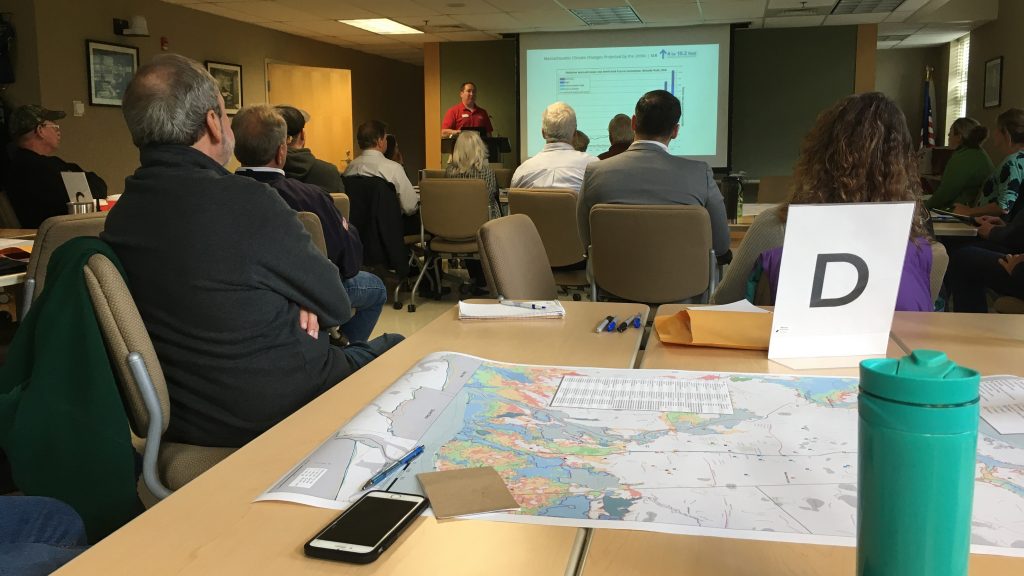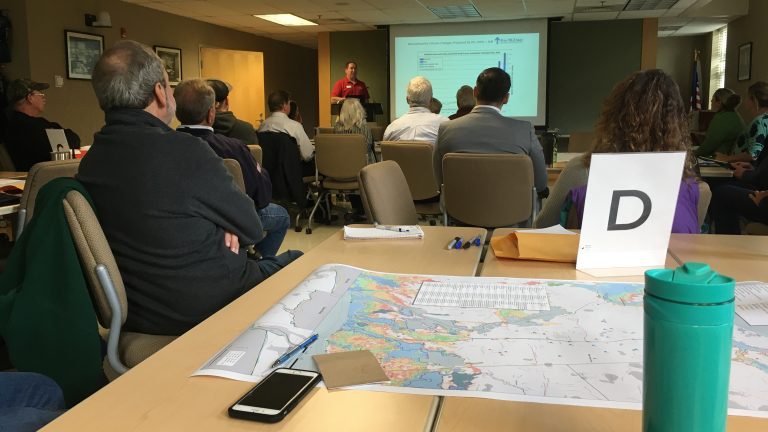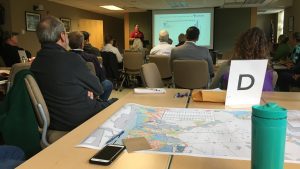 Beginning in 2018, Extension agents from Woods Hole Sea Grant/Cape Cod Cooperative Extension (WHSG/CCCE) worked with Cape Cod Commission staff to develop Municipal Vulnerability Preparedness (MVP) plans for seven Cape Cod towns and supported several other towns with presentation and technical assistance.
The MVP program, run by the Commonwealth's Executive Office of Energy and Environmental Affairs, provides grants to communities to create plans for addressing climate change, followed by grants to implement actions identified in those plans. This funding enables towns to take critical steps that increase their resilience in order to prepare for a rapidly changing climate.
In 2017,  WHSG partnered with the MVP program to co-host a Certified State Provider Training at the Woods Hole Oceanographic Institution. More than 45 attendees became "certified providers" while learning about community resilience building, state-scale climate data presentation, and nature-based solutions.  As "certified providers" ourselves, Woods Hole Sea Grant/Cape Cod Cooperative Extension agents were approved by the state to guide towns through the planning process.
Together with Cape Cod Commission staff,  WHSG/CCCE worked with the towns of Barnstable, Bourne, Dennis, Eastham, Harwich and Truro/Wellfleet (joint plan). In addition to being moderators for small groups, staff gave presentations on different aspects of MVP.
Greg Berman, Coastal Processes Specialist, presented the science of climate change and the projections of various factors, including sea level rise, precipitation, drought, wildfire, and even tornadoes after the July 2018 tornado that affected Cape Cod communities. Shannon Hulst, Floodplain Specialist, presented on the action grants available from the MVP program and how to frame priority action items around fundable projects.
All towns invited community members and other stakeholders to participate in one or two guided workshops. During the workshops, participants broke out into small groups and identified their top four climate-related hazards, located high-risk areas on a map, and made a list of the town's strengths and vulnerabilities in relationship to climate change and sever weather events. Participants then developed a list of priority actions that would be identified in the plan and would then be eligible for funding.
All of the towns that WHSG/CCCE worked with identified coastal flooding and/or sea level rise as a hazard of concern.  Low-lying roads were identified as a significant vulnerability and concern, and addressing those roads consistently rose to the level of a priority action. Each town had its own set of additional priority actions.
As towns pursue action grants into the future, the WHSG/CCCE and Cape Cod Commission team will continue to be available to towns to assist with this process and offer technical assistance  as all of the communities on Cape Cod (and beyond) adapt to our changing climate.