Woods Hole Sea Grant partners with the Cape Cod Regional STEM Network to host a virtual "Teacher-in-Residence"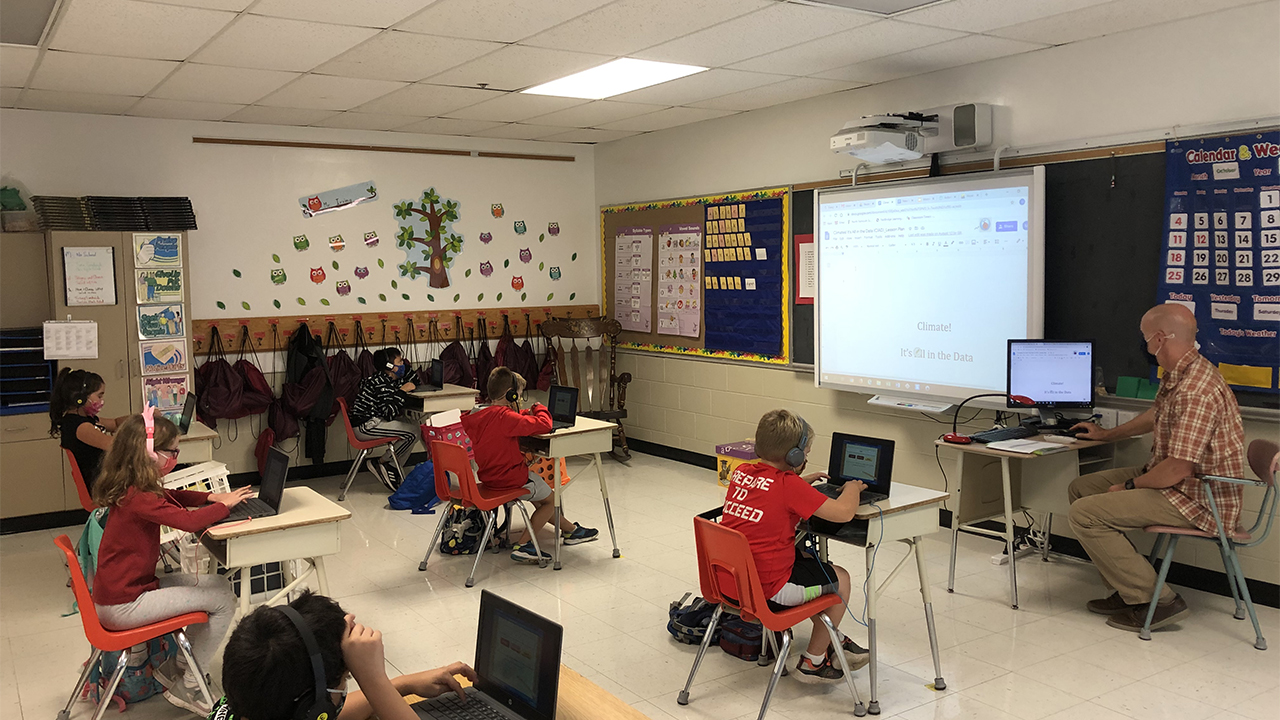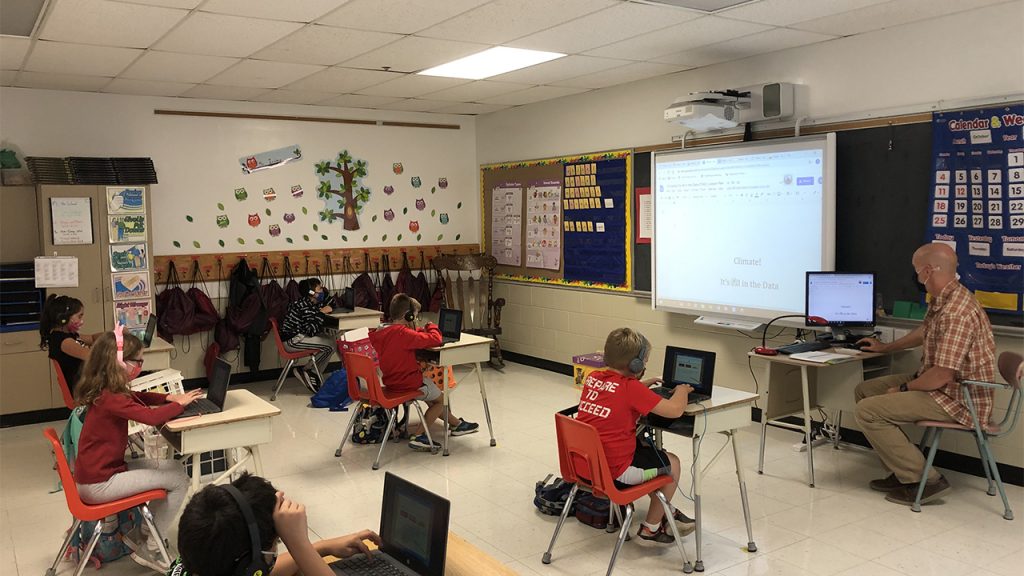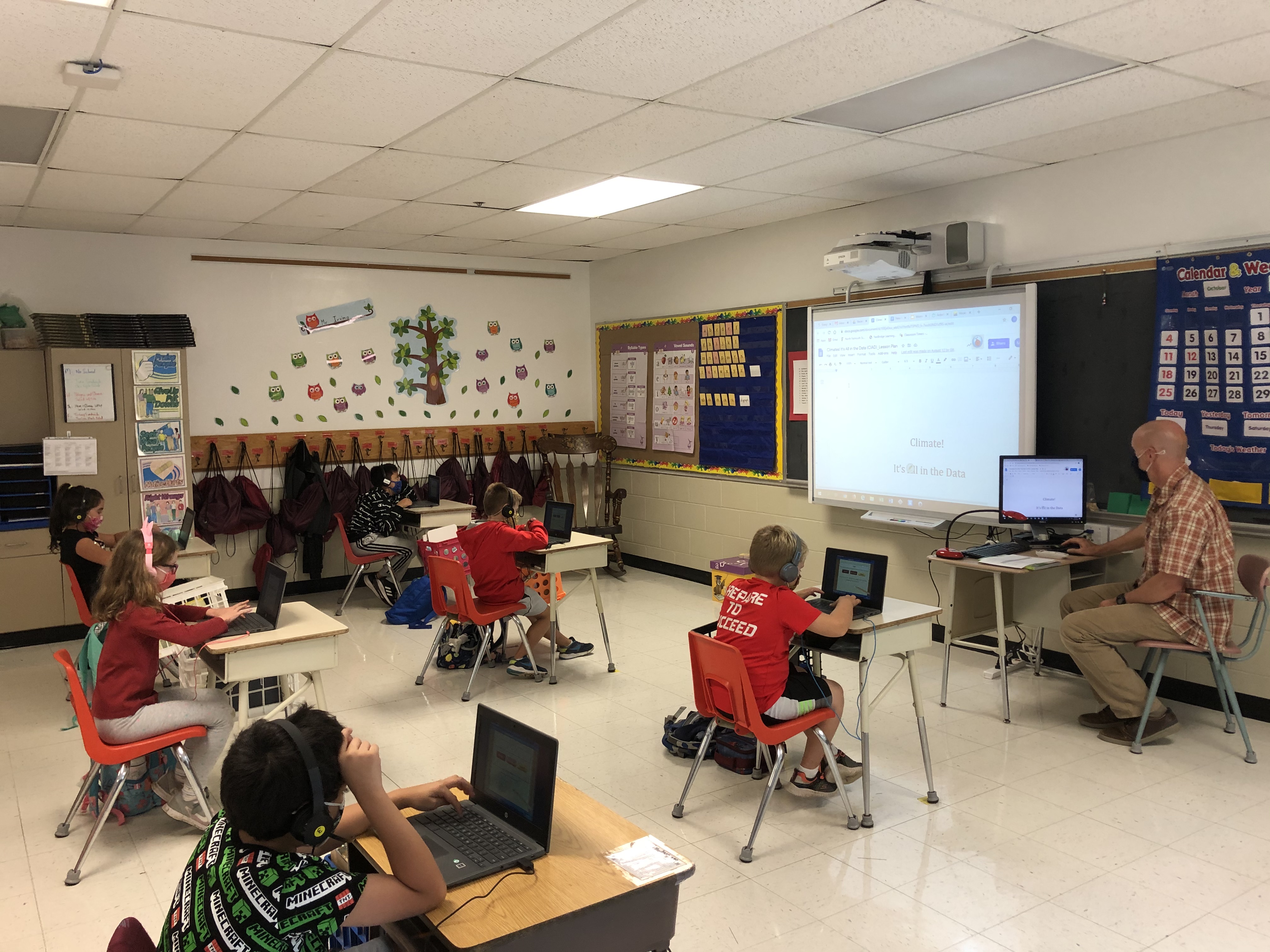 This summer, Michael Irving, a second grade teacher from North Falmouth Elementary School, collaborated with Woods Hole Sea Grant (WHSG) Education Specialist, Grace Simpkins, through the Teachers-in-Residence Program.  This Cape Cod Regional STEM Network sponsored program pairs Pre-K-12 teachers with STEM-rich organizations across the region to explore STEM beyond the classroom.   Each teacher's two week-long residency is built around the challenge of creating a project in collaboration with staff at the host institution. The goal is to develop approaches and STEM curricular materials that engage young people in STEM in the real world—at host sites such as museums, research institutions, or businesses—and are relevant back at school, too.  Due to COVID-19 restrictions, this residency was virtual and the materials produced are multifaceted, with materials to be used either in person or in a virtual classroom online.
Irving shares, "The experience of planning these lessons has really helped me prepare for the school year.  At this time, North Falmouth Elementary is in-person, but we will be prepared if we need to go remote at some time during the school year. This program is a great resource for all teachers".
Irving and Simpkins wove together the NOAA Live! library of webinars produced by WHSG and the NOAA Regional Collaboration Network in the spring and the Massachusetts science standards to create 2 second grade and 2 third grade units for classroom use.  The second grade unit "A world of water" explores the different bodies of water found on the earths' surface.  As part of this unit, webinars titled "The Ocean from Space", "Onward and Downward! Exploring the Deep Ocean", and "Helping Big Ships Bring Goods into Port So You Can Have What You Need" are used to demonstrate how scientists explore the ocean and use our world of water to transport goods around the globe.
The "Plants and Animal Habitats" unit explores the environment in which an animal or plant lives and how they are specifically adapted to live there.  Students dive into the marine habitat and through the webinars can choose to focus on Atlantic salmon, river herring, seabirds, Hawaiian bonefish, horseshoe crabs, or tiny plankton to explore the diversity of animals and their adaptations.
In third grade you can explore the "Life Cycle of Animals and Plants".  Expand on what you learned in 2nd grade about habitats and now learn about the life cycle of that same animal or choose a new one to investigate.  Find out more about fish that spawn in fresh water but spend most of their adult life in the ocean.  Follow the path of the horseshoe crab as they lay their eggs on shore but then move out to sea.  Laugh at the mating dance of Albatross and marvel at the great distances they travel to get food for their chicks.
Lastly, investigate climate and weather data and explore how they can be analyzed to help predict future conditions in "Climates! It's all in the Data".  Discover some of the unique ways we collect weather or ocean data with webinars on saildrones, tornado research, and hurricane tracking.
According to Irving, "We were fortunate to have a lot of material to draw from for these lessons and we included information and clips from more than a dozen NOAA Live! Webinars.  The lesson plans benefited greatly from Grace's knowledge of the topics as well."  This unique internship allowed Mike to expand his STEM knowledge through meeting with scientists and explore how to integrate marine themes into his curriculum.
This was a great opportunity for WHSG, allowing Simpkins to work closely with a seasoned classroom teacher to demonstrate how their YouTube playlist of webinars can be integrated into classroom materials and serve as valuable resources.  Simpkins say, "Mike was great to work with.  He offered valuable insights into what would work in a formal classroom setting and constructed meaningful units that built on the base knowledge the students already had.  He really embraced the virtual platform."
Find the lessons and activities on the WHSG Education Page.