OCTOBER 2020 CONTENTS
Letter from the Director

Woods Hole Funded Project Impacts Future of Iconic Industry in Southeastern Massachusetts

WHSG Hosts Virtual "Teacher-in-Residence"

Staff Assists on Crucial Model Floodplain Bylaw Update

Getting To Know - Knauss Fellow Sean McNally

Needs Assessment Survey Helps Program with Strategic Planning

Citizen Science CoastSnap Station Installed on Town Neck Beach

Out and About With Woods Hole Sea Grant!
SUBSCRIBE
ISSUE ARCHIVE
» Read past issues of Coastal Impacts
CURRENT ISSUE
Letter From the Director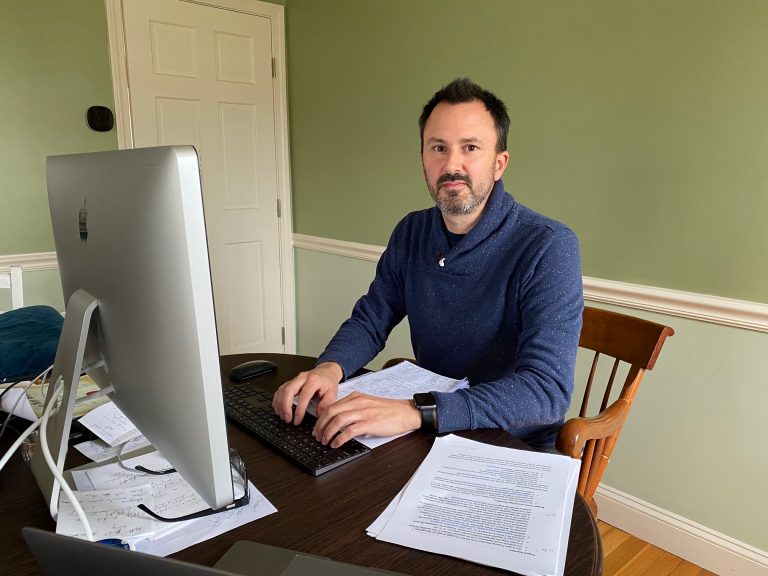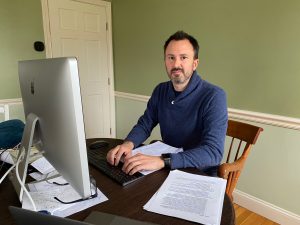 Woods Hole Sea Grant values scientific research–nearly half of our annual budget is devoted to this endeavor. We rely heavily on scientists to provide us with cutting-edge research to benefit coastal communities and the marine environment. One of the hallmarks of Sea Grant funded-studies is that they must always have a clear path for 'research to application'. In other words, the studies that we fund should provide answers to questions or tools to solve problems posed by users or managers of coastal marine resources.
In this month's newsletter, we highlight a project that was recently given the 2020 Research to Application award by the National Sea Grant Association. This honor was the result of funding we provided Chris Neill (Woodwell Climate Research Center) and collaborators in 2018 to develop an understanding of how nutrients move through cranberry bogs and into coastal water bodies. Their research findings were used to win $10 million in USDA support that will be used to convert retired bogs into wetlands, which are known for their ability to take up nutrients before they can be reach the ocean.
Keep an eye on our website in December for the release of our next call for research proposals, which we expect will provide Massachusetts' communities with solutions to the most pressing coastal issues.
Major Needs Assessment Survey Helps With WHSG Strategic Planning Process
More than 300 people recently assisted Woods Hole Sea Grant in developing its 2022-2023 strategic plan by participating in a comprehensive needs assessment survey addressing a wide-range of issues and concerns.
Development of the survey was led by Fisheries and Aquaculture Specialist Abigail Archer and the questions were designed through meetings and conversations with the whole staff. Through 26 questions the survey sought input from community members on marine and coastal topics such as coastal resilience and aquaculture, and ways the program can help coastal communities during COVID-19.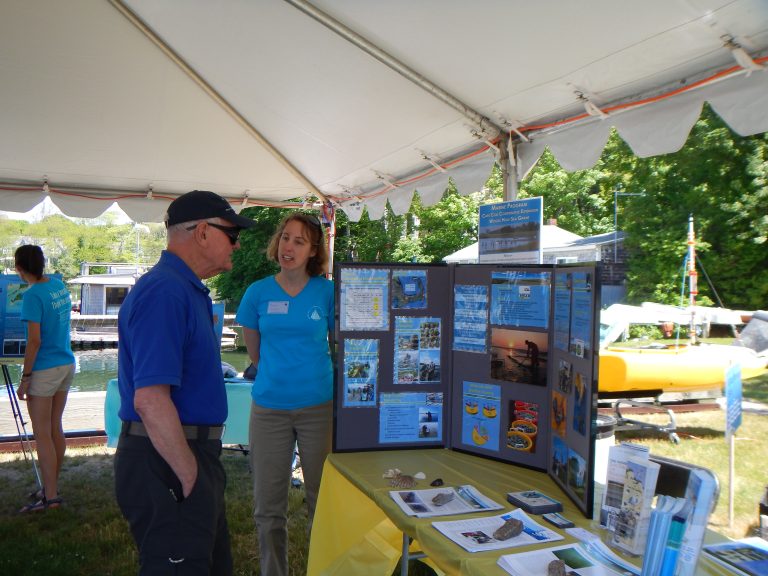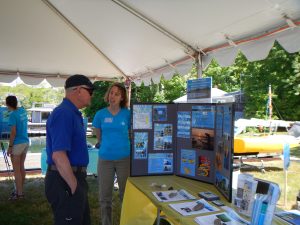 "We were extremely pleased and grateful for the very positive response to the survey," said Director Matt Charette. "The input received will help us allocate resources used to serve our community in those areas deemed, in part, most pressing by our stakeholders and neighbors."
In addition to ranking the importance of issues and topics in lists that were assembled by the WHSG staff, survey-takers were able to offer their own thoughts and feedback in several open-response question.
"It was great to see both ideas that we may have been thinking of ourselves but needed some feedback on or even those that weren't on the radar at all but perhaps should be," said Jeffrey Brodeur, Communications and Outreach Specialist. "We will be using the results in so many ways."
To view the survey results, visit the 2022-2023 strategic planning section of the website and click on 2020 Stakeholder Survey Results.
Snap and Share: Coastal Beach Monitoring
Woods Hole Sea Grant Launches its First CoastSnap Station
In early October, Woods Hole Sea Grant, in collaboration with the Town of Sandwich, launched its first CoastSnap station at Town Neck beach.
What is CoastSnap?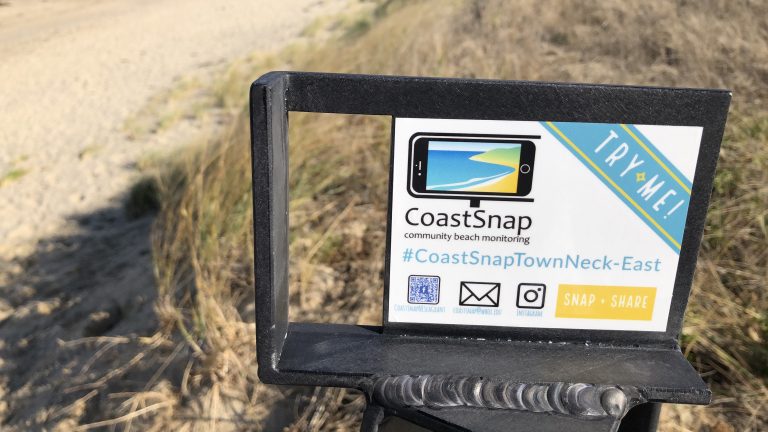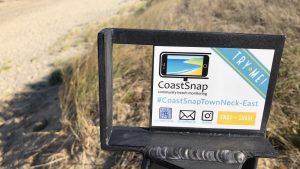 CoastSnap is a network of simple camera mounts at beaches that invite the public to take a photo and upload it to social media, using a specific hashtag.  CoastSnap harnesses the power of crowdsourcing to record short- and long-term shoreline change.  Over time, the CoastSnaps will record erosion and recovery cycles, and any long-term changes, helping us understand why some beaches are more dynamic or resilient than others.
How does it work?
Photos you upload with the hashtag #CoastSnapTownNeck or email to coastsnap@whoi.edu are posted on the CoastSnapNESeaGrant Facebook page. The photos are reviewed by researchers from Woods Hole Sea Grant and the Cape Cod Cooperative Extension, and will be compiled into time-lapse videos that capture shoreline position and beach width as it evolves through time.
Over the next few years, the Facebook page will host photos from future CoastSnap stations across the Northeast.  Next up is a CoastSnap station on Martha's Vineyard.  Stay tuned!
Check out the Facebook page or http://seagrant.whoi.edu/coastsnap for more details.
Out and About With Woods Hole Sea Grant!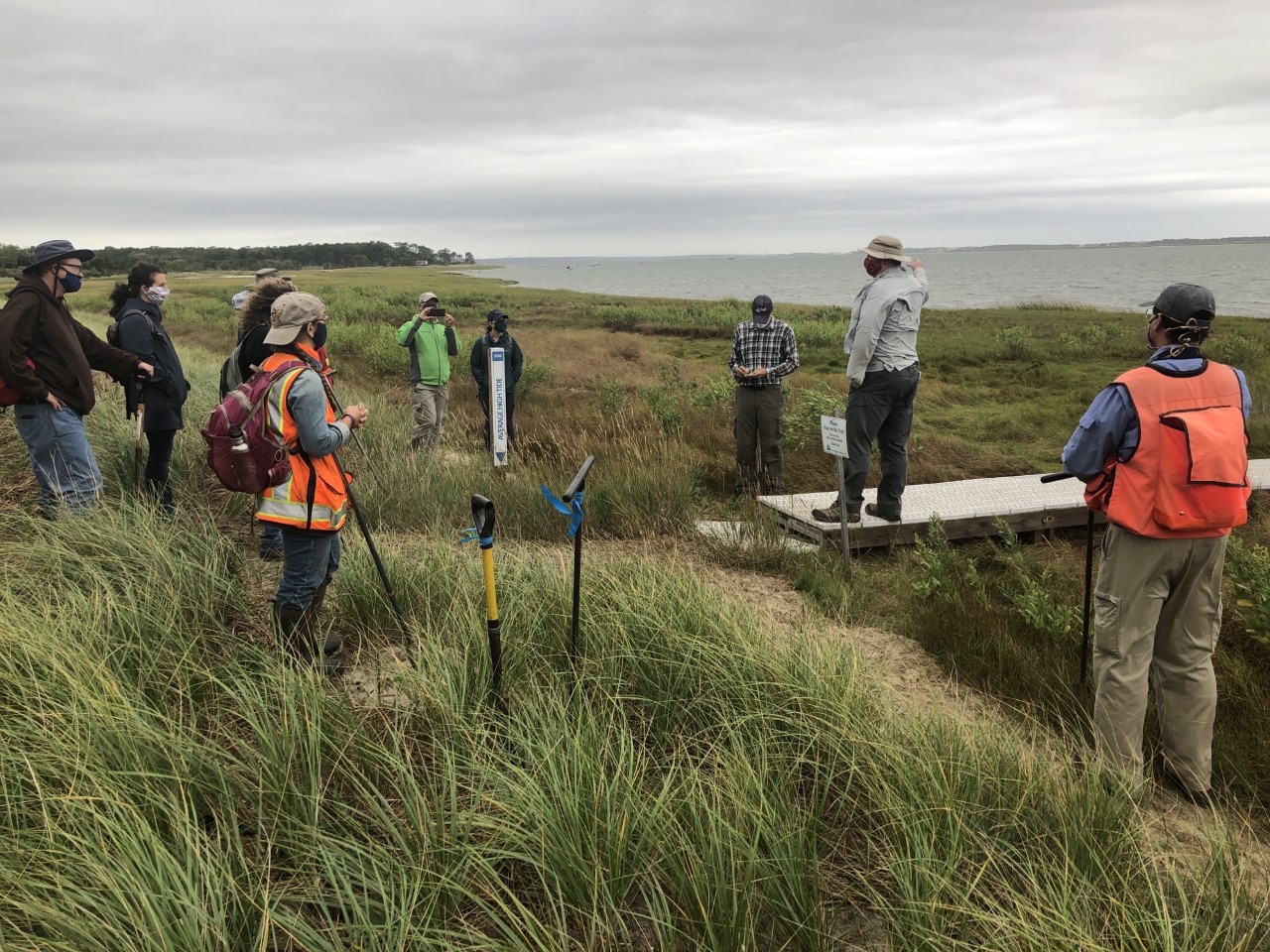 Donate to Woods Hole Sea Grant!
Click the donation link on the Woods Hole Sea Grant website and directly support the important coastal research, extension, and education at Woods Hole Sea Grant. We thank you in advance!
Stay in Touch!
Sign up for Woods Hole Sea Grant's quarterly newsletter:  seagrant@whoi.edu
Join this listserve to find out about marine-related events from organizations in southeastern Massachusetts.