NOAA Live! Webinar Series Highlights Strength of NOAA Programs, Provides Unique Learning Opportunities at Home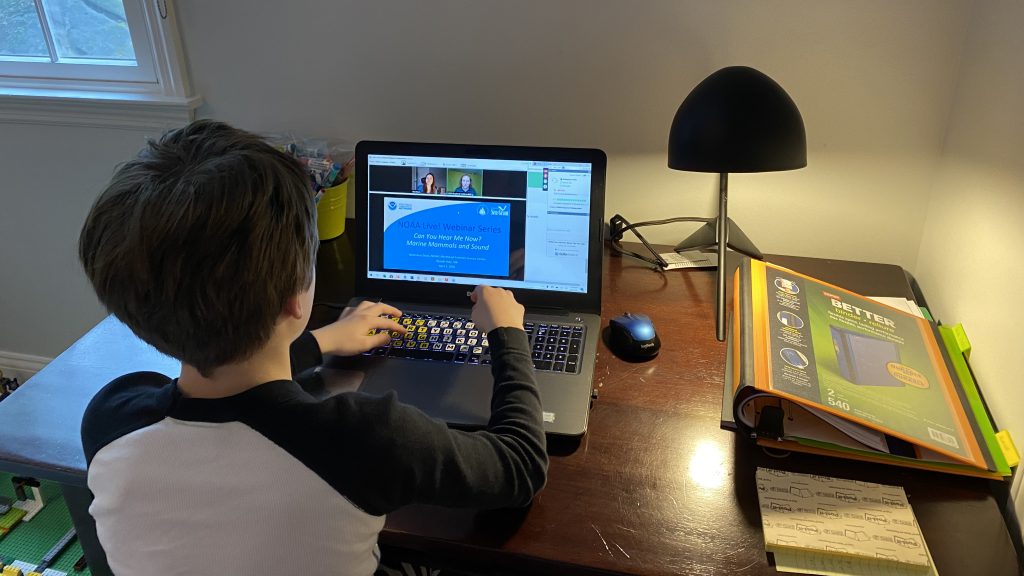 Woods Hole Sea Grant (WHSG) Education Specialist Grace Simpkins is usually a presence in classrooms across the region, bringing her popular Coasts, Oceans, and Stewardship program (COAST) directly to students to talk about the science of WHSG, the Woods Hole Oceanographic Institution and the National Oceanic and Atmospheric Administration's Northeast Fisheries Science Center.
Like many routines impacted by COVID-19, however, school closures quickly halted that effort - but not the recognition and desire to provide valuable resources for students, families, and classes as it became clear that different strategies were needed.
As a result, Grace and Nicole Bartlett, NOAA's Regional Collaboration Coordinator for the North Atlantic, started brainstorming how to put their skill sets together - and the NOAA Live! Webinar Series was born.
These webinars run every Monday, Wednesday, and Friday at 11 a.m. EDT and focus on helping kids at home get to know the incredible experts that work for NOAA across the country.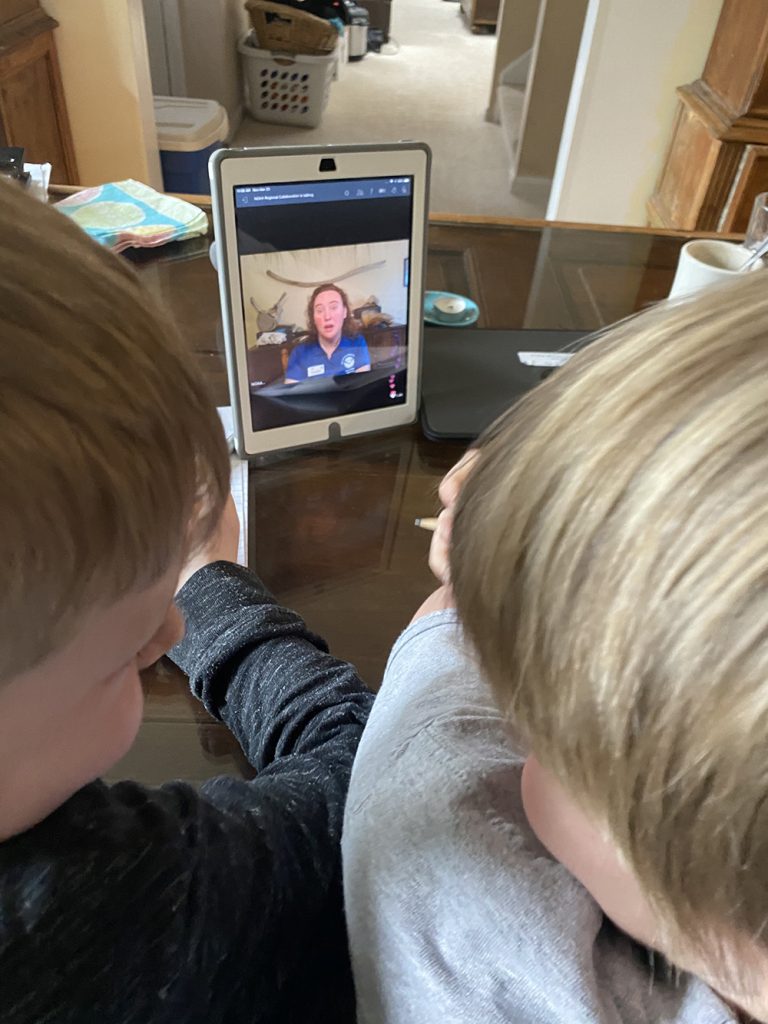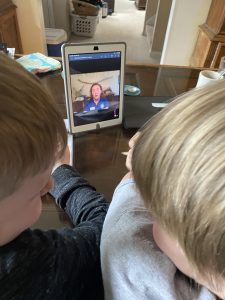 Whether they work at the National Weather Service, Office of Ocean Exploration, NOAA Corps, or our  own NOAA-funded Woods Hole Sea Grant, they are all engaging and sharing their love of science with the students in grades 2-8.
There is a moderated question and answer session so the students can ask questions of the "expert" and give live answers as well as answer any questions the speaker might ask.  In this way, even though children are at home, they are still able to interact with someone outside their home in a safe and engaging manner.
The series started on Monday, March 23rd and has ranged in topics from saildrones, ocean mapping, aerial surveys of marine mammals, lightning safety, satellite monitoring, and more.  Students get their curiosity satisfied and learn about a field of study they may not have known existed as well as see potential career paths they may want to explore.
So far,  there have been more than 2,000 attendees total at the eight webinars and  2,300 views of the recorded webinars on YouTube.  Attendees have come from across the United States as well as the United Kingdom,  Germany, Canada, Trinidad and Tobago and even landlocked Luxembourg!
Bartlett said she was pleased to partner with WHSG in a meaningful way, sharing "the best of what NOAA and Sea Grant have to offer" and that the programming offers a chance for students to explore their curiosity about the world around them even while confined.
"It's time apart from all of this craziness," she said. "Kids are still kids, and they are still interested in science and have a million questions.  Even in a pandemic."
Simpkins said it's been especially gratifying to work with NOAA's Regional Collaboration Network to share the work of the network of NOAA staff, who have eagerly responded to requests to present on their focus area and provide webinars and resources.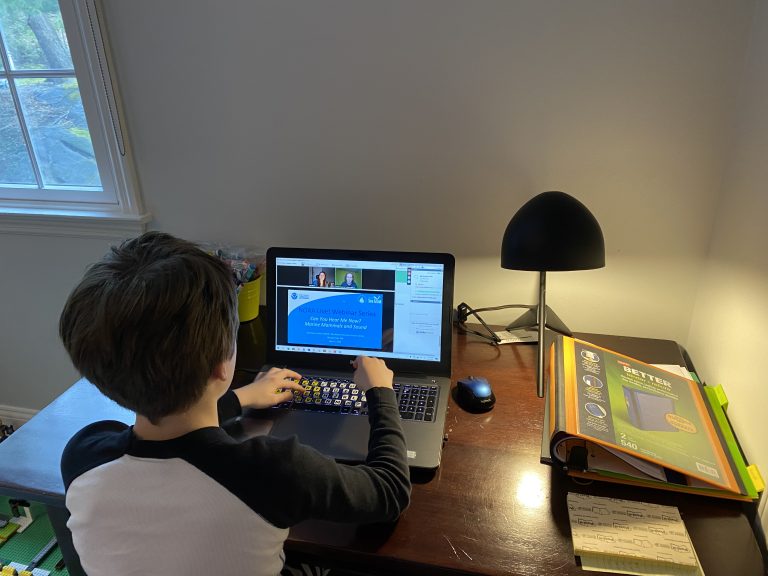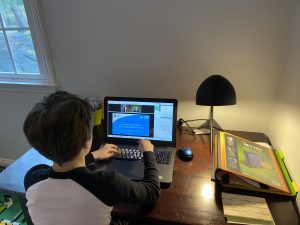 "I was so happy we were able to provide some meaningful content for not only our local community but kids across the world that are looking for some normalcy," she said. "Feeding their inquisitive natures with science content, hearing their amazing questions, seeing their engagement and excitement with the various topics has really provided some bright moments during these school closures and challenging times."
To see upcoming webinars and other resources, visit  https://seagrant.whoi.edu/suggested-educational-resources-for-use-during-school-closures/webinars-noaa-live/