150 Years and Counting: Studying Fish, Fisheries and More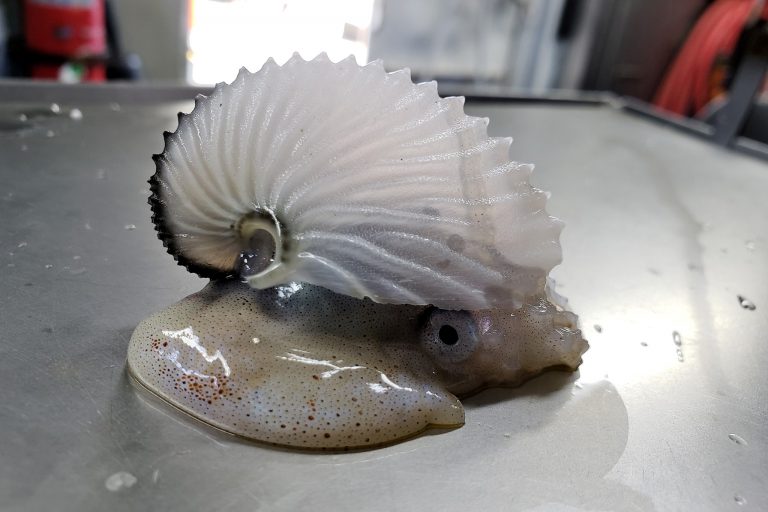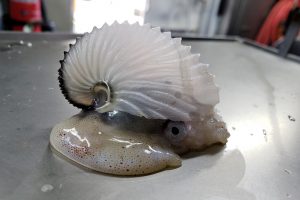 March 3, 2021
The village of Woods Hole, Massachusetts is home to an amazing collection of marine science institutions. In this webinar, we will introduce you to the NOAA Fisheries Northeast Fisheries Science Center Woods Hole Lab. We will "walk" down main street, explore a NOAA research vessel, examine otoliths in our age & growth lab, and go behind the scenes at the Woods Hole Aquarium. This NOAA Live! Webinar is part of our NOAA Open House Series during which we will "travel" (virtually) across the country to showcase some of the amazing places our NOAA scientists, engineers, educators, technicians, and interns work.
Resources to access at home:
» Northeast Fisheries Science Center: Explore the center that the Woods Hole Lab and Aquarium belong to.
» Woods Hole Science Aquarium: Meet the residents, the history of the aquarium, and more. Test your knowledge by taking these quizzes about marine mammals, invertebrates, sea turtles, ocean processes, and fish & sharks.
» "Woods Hole, MA, Birthplace of NOAA Fisheries" and "NOAA Fisheries Birthplace Celebrates 150th Anniversary: NOAA Fisheries Science Shines On in the Northeast" web stories
» Coasts, Oceans, and Stewardship Program (COAST): Lesson plans for teachers based on research at the Northeast Fisheries Science Center.
» Northeast Fisheries Science Center Sounds Page: Listen to the underwater sounds of marine mammals, fish, and humans.
» R/V Gloria Michelle Home Page
» NOAA Ship Henry B. Bigelow Home Page
» National NOAA Fish Age and Growth Page and NOAA's Northeast Fisheries Science Center's (NEFSC) Age and Growth Studies in the Northeast
» Would you like to determine the age of fish using otoliths? (Learn how during the webinar) Visit the NOAA NEFSC otolith reference collection to look at haddock or shad ear bones, make your guess, and then click on the "show annotated" button to see the answer.
March 2021 Open House Series