The Job of a NOAA Oil Spill Response Scientist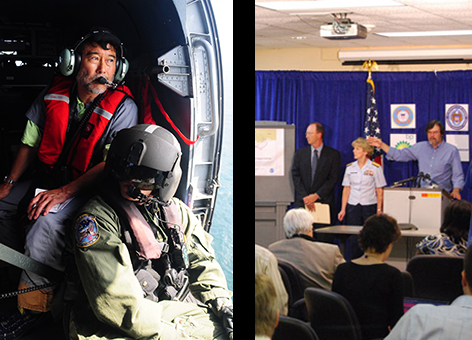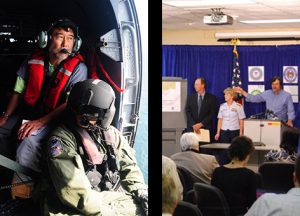 May 1, 2020
NOAA scientists respond to more than 150 oil spills every year. It is their job to provide the best available science that guides emergency response decision making. April 2020 marked the 10 year anniversary of the largest marine oil spill in U.S. history – the Deepwater Horizon oil spill in the Gulf of Mexico. Meet two of the scientists who worked on that disaster and hundreds of other emergency incidents, and learn about the different ways science is used in oil spill response. (Grades 2-6 but all ages will enjoy)
Resources to access at home:
» Restoring the Gulf: 10 Years After Deepwater Horizon Oil Spill – This NOAA article has some great information, videos, infographics, top 10 questions you might ask, and more!
» History of oil spill response at NOAA – This NOAA article gives some nice background material.
» Oil Spill Science – Sea Grant in the Gulf of Mexico provides this page with information on oil properties & movement, dispersants & response, wildlife & habitat impacts, and human impacts. There are educational videos, several about the Deepwater Horizon oil spill.