Inspiring Girls in Science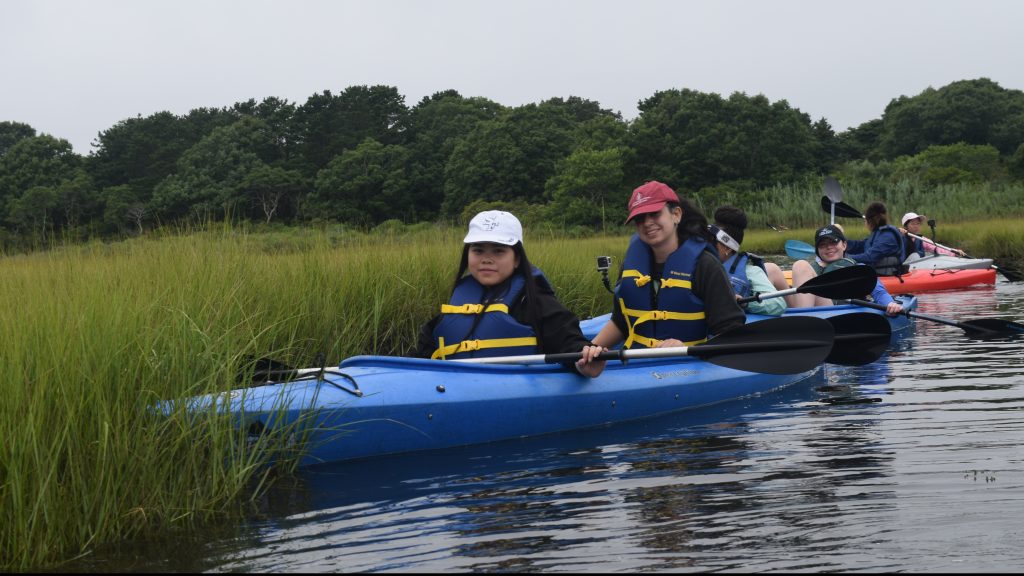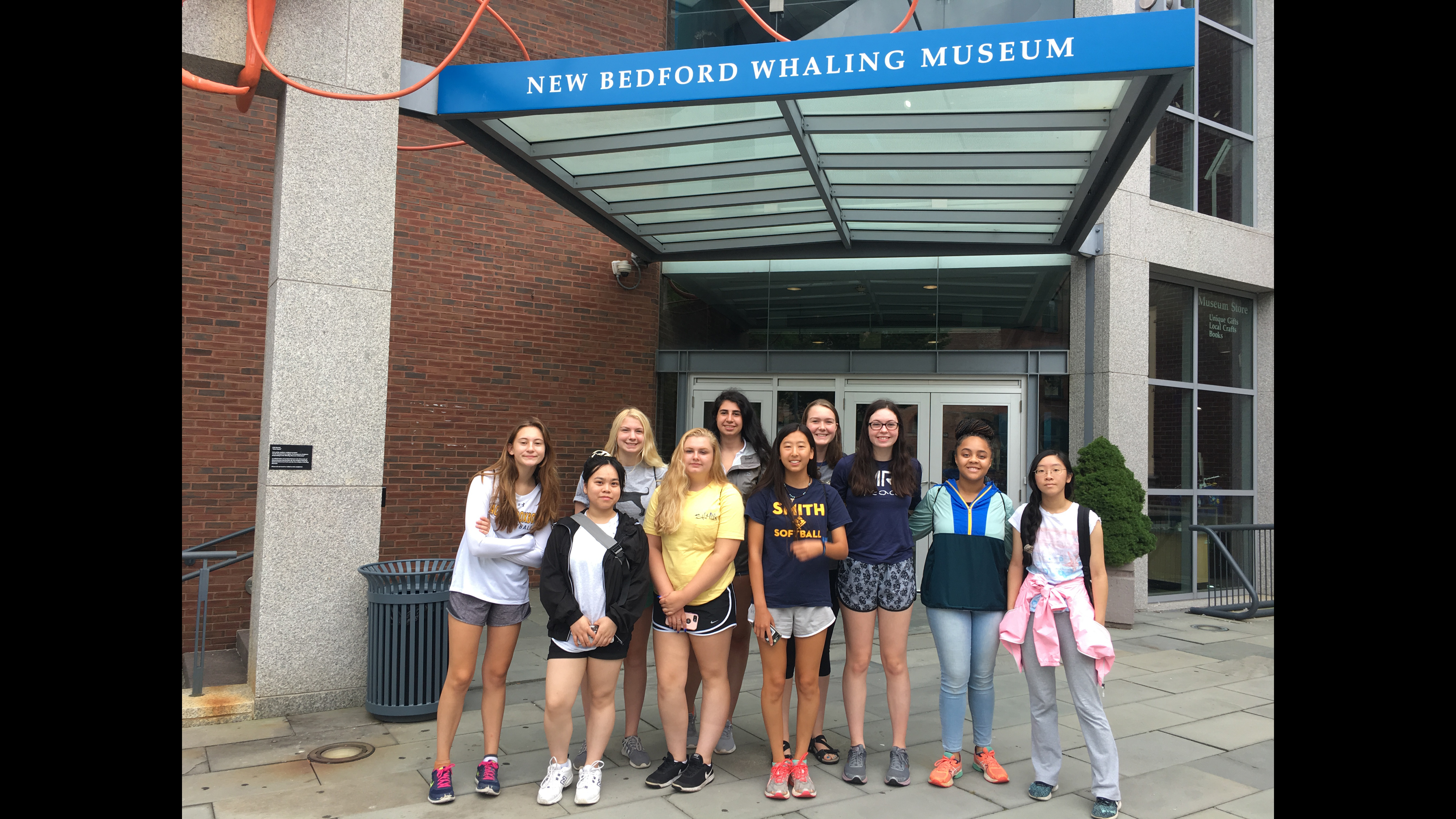 This summer, Woods Hole Sea Grant and WHOI embarked on a new collaboration with the Earthwatch Institute on an exciting initiative called Girls in Science. The competitive program comprised a week-long, fully funded, residential fellowship in Woods Hole for 10 young women, aged 16 - 18, from Massachusetts.
During their week, the fellows worked with Woods Hole Oceanographic Institution Research Specialist Laela Sayigh, Woods Hole Sea Grant Education Specialist Grace Simpkins and others to investigate marine mammal bioacoustics (sounds) while also meeting other female Science, Technology, Engineering, and Mathematics (STEM) professionals and learning from their collective expertise. The immersive experience included building and testing their own underwater microphone (or hydrophone), analyzing data of dolphin vocalizations from Wellfleet to contribute to a study on whether a mass stranding predictive model can be developed, and capturing the underwater sounds of whales and dolphins vocalizing during a whale watching expedition.  During the evenings, Earthwatch facilitators helped the student fellows integrate arts and science to tell their "Story of Science."
"The fellows had a phenomenal week diving into the science of bioacoustics and meeting so many strong female role models in STEM fields," says Simpkins.  "It was truly amazing to see the growth in each fellow over the week and a joy to share the wealth of WHOI resources with each and every one of them."
Below, two fellows, Amelia Ducey and Eugena Choi, write about their unique experiences with the program.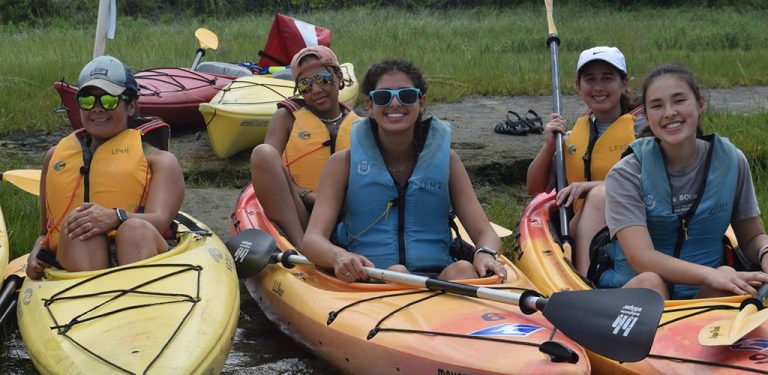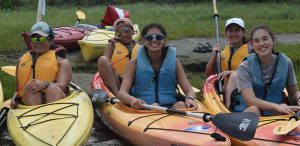 This summer I was lucky enough to be a part of the Girls in Science program at Woods Hole. We got to do some research and learn many cool things and it wasn't like "going to school" at all, despite what you may think. It all started with an application.…
Read More