2023 Knauss Fellowship Finalists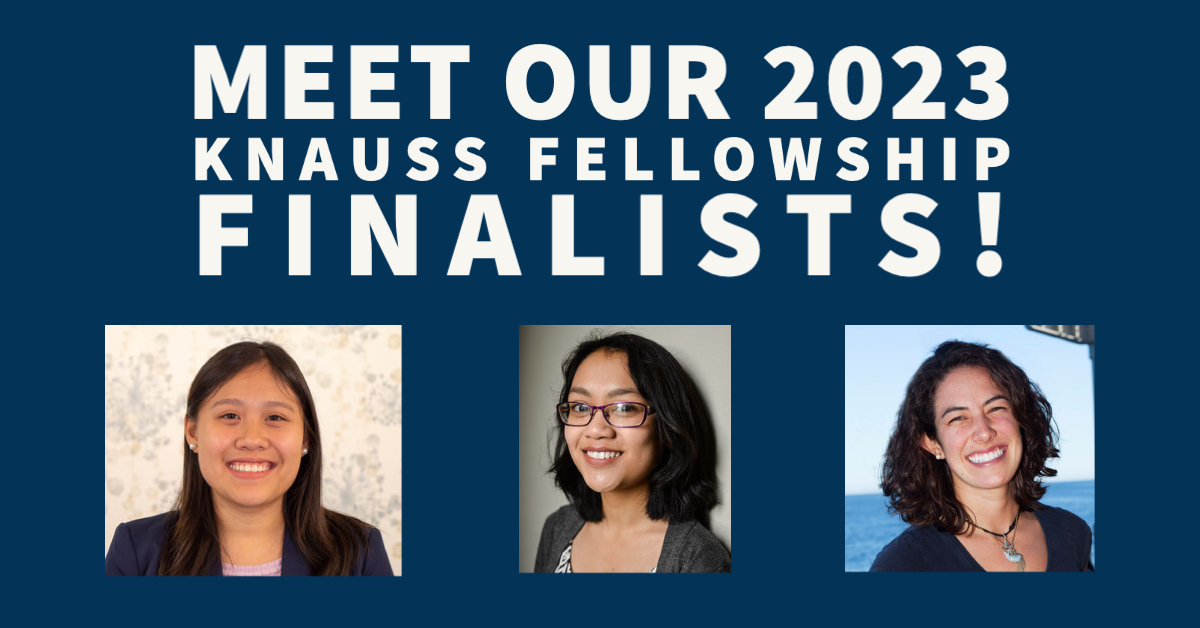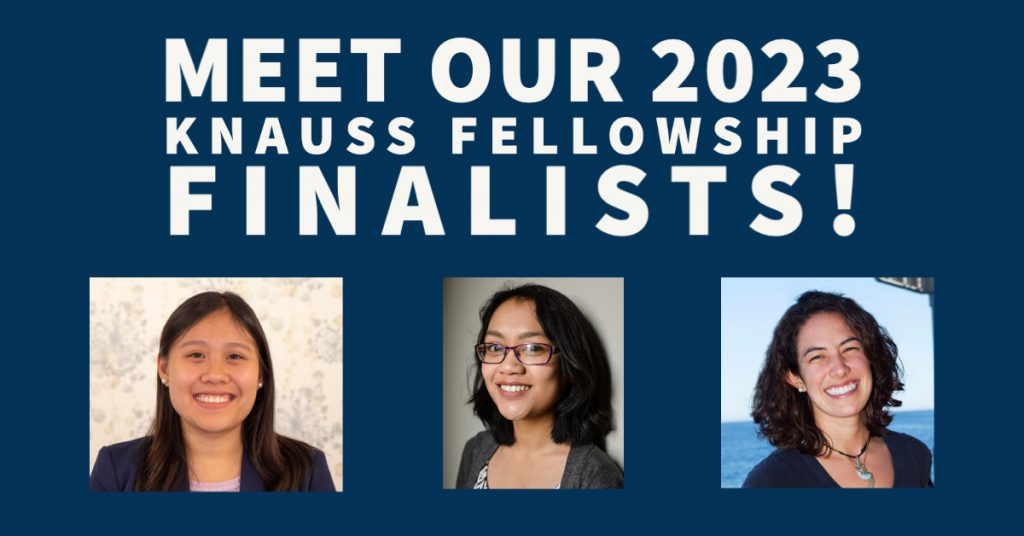 Woods Hole Sea Grant was proud to sponsor three successful Knauss Fellowship finalists.  The finalists will begin their fellowship placements in 2023.
Sophia Ly
Ly graduated in Dec. 2021 with a Master's degree in Environmental Science and Policy from Northeastern University in Boston. She has worked as a research assistant in the Helmuth Marine Ecological Forecasting Lab at Northeastern since 2018.
Alia Hidayat
Hidayat attends the MIT WHOI Joint Program and expected to receive her Ph.D. in Biological Oceanography in Dec. 2022. She is a graduate researcher in the Aluru Lab investigating the effects of developmental exposure to the common harmful algal bloom toxin domoic acid.
Kalina Grabb
Grabb is a Ph.D. candidate at the MIT WHOI Joint Program. She is a graduate research assistant in the Marine Chemistry and Geochemistry Dept., working in the Hansel Lab.