SUBSCRIBE
ISSUE ARCHIVE
» Read past issues of Coastal Impacts
CURRENT ISSUE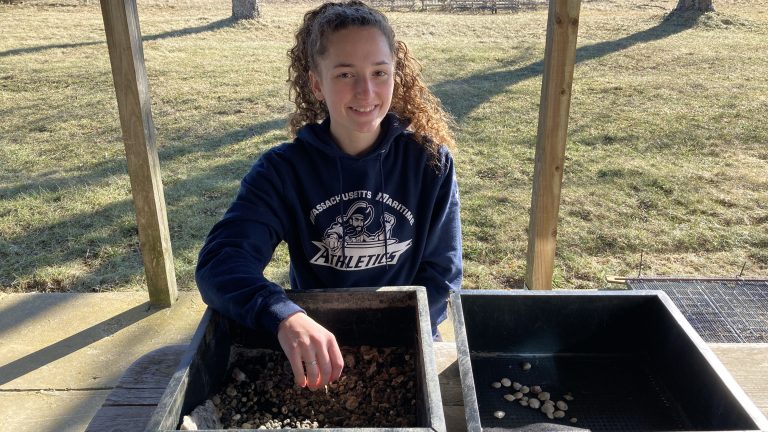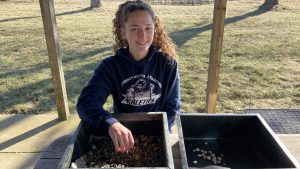 There's no better way to learn about the WHOI Sea Grant Extension Program than to jump in and help. Massachusetts Maritime Academy senior Olivia Hooper spent six months interning with WHOI Sea Grant marine extension team members Abigail Archer and…
Read More
WHOI Sea Grant in Museums
WHOI Sea Grant has been involved in creating two new museum exhibits in the region. Find out more below!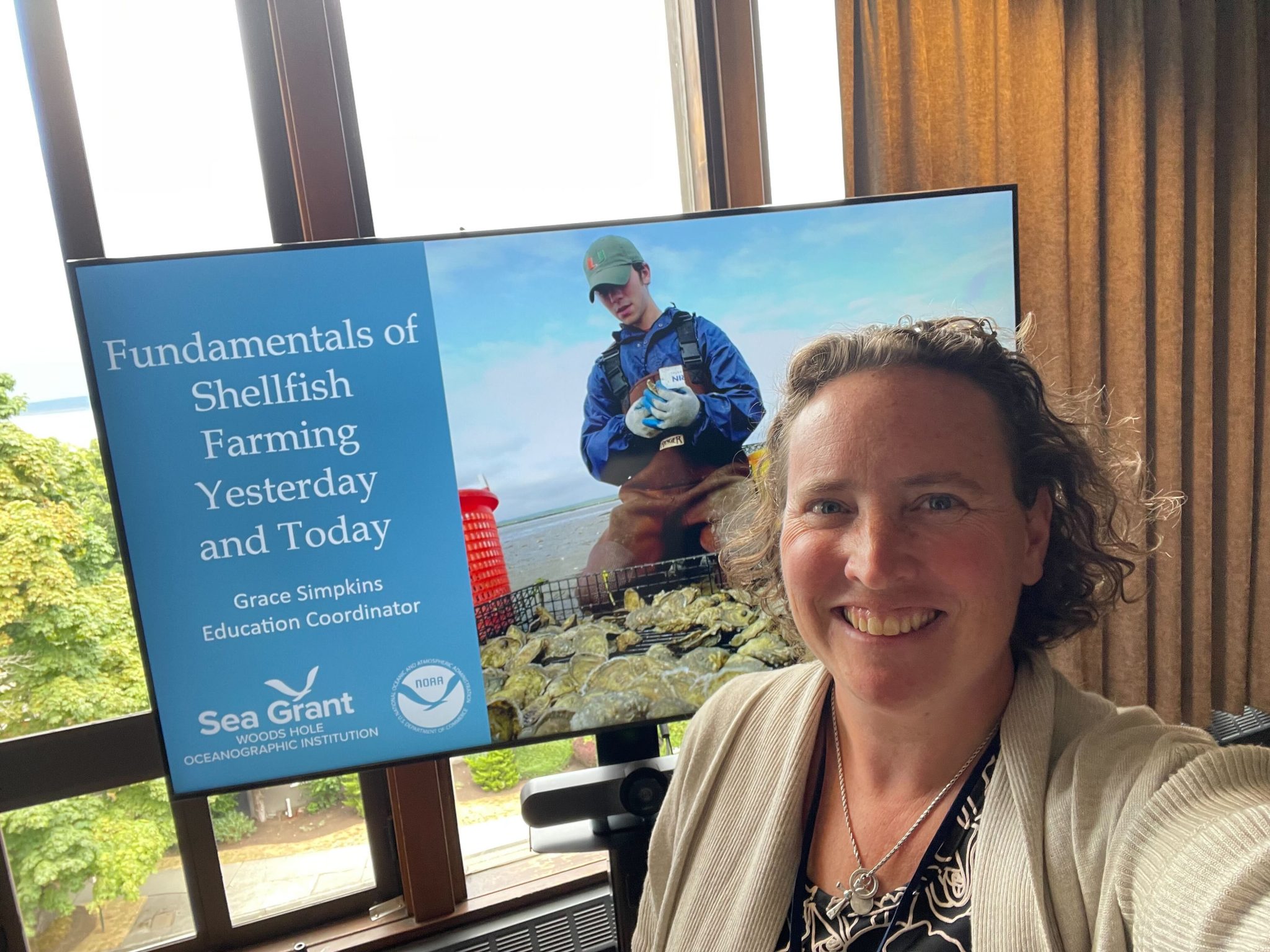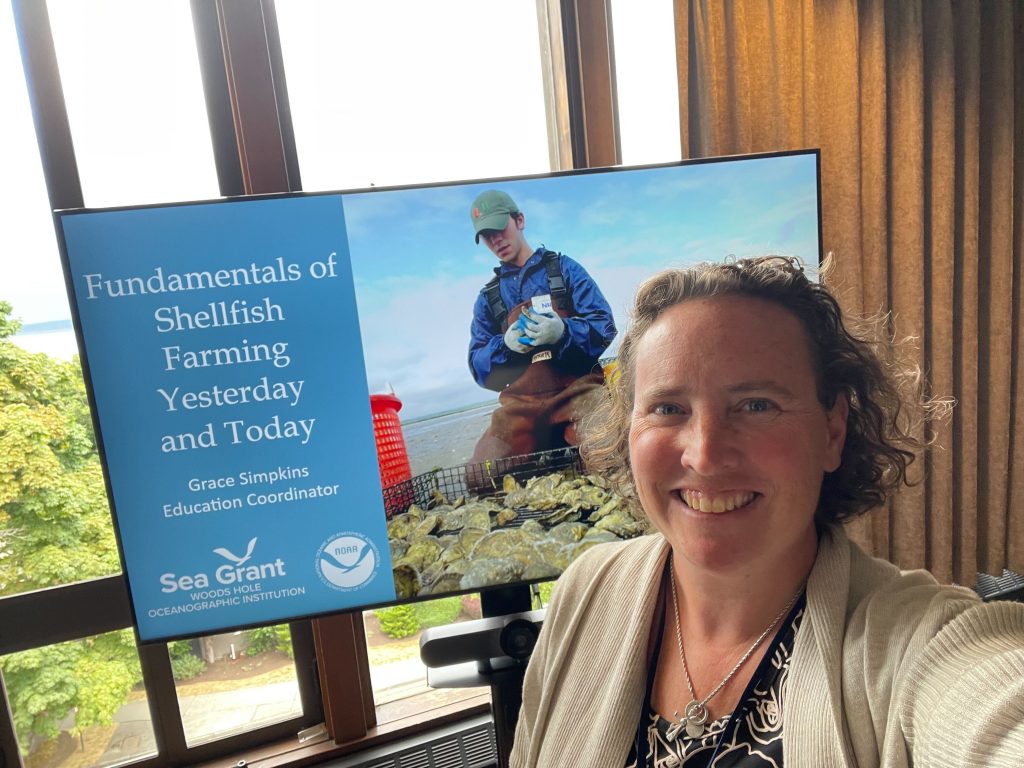 The WHOI Sea Grant marine extension team has been teaching a class on the fundamentals of shellfish farming for over 20 years. During COVID, our education specialist Grace Simpkins helped update the curriculum and transition the program to the virtual world. In July, Grace Simpkins gave educators at the National Marine Educators conference the inside scoop on how to transition an in-person class to an online environment.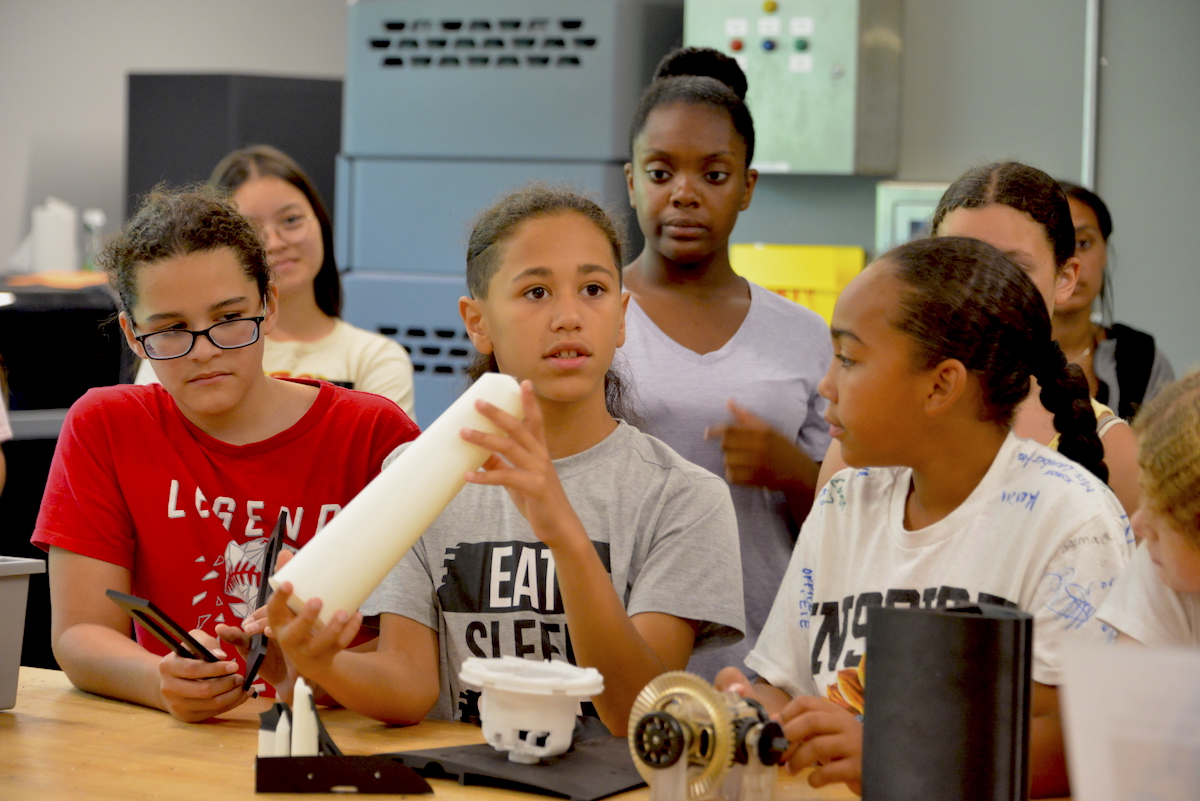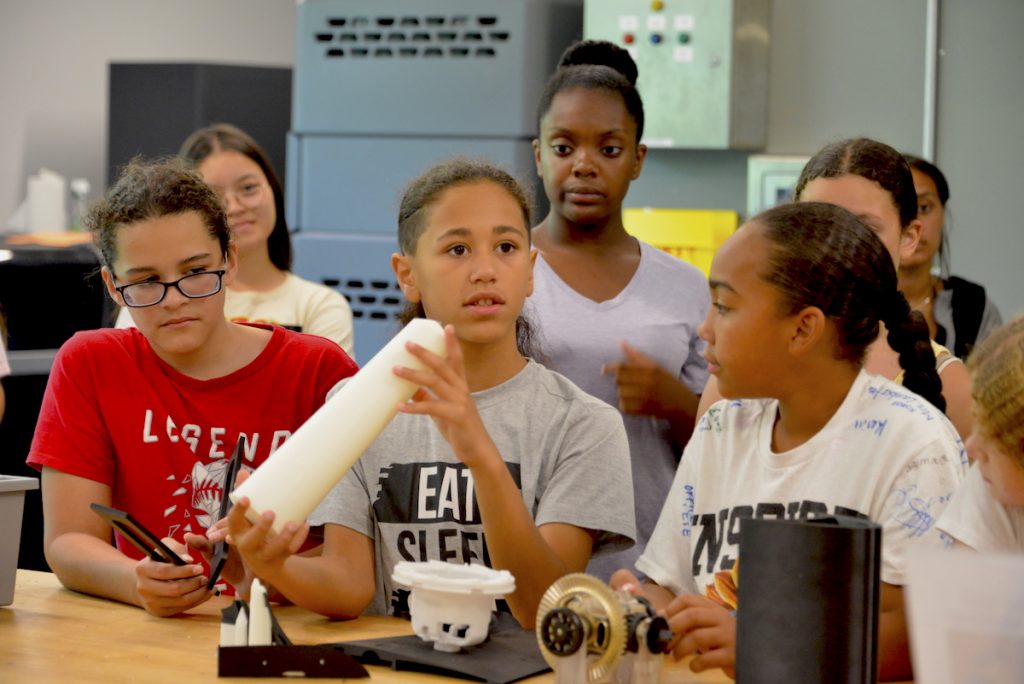 WHOI Sea Grant's Leslie Jonas and Grace Simpkins were instrumental in bringing the Mashpee Wampanoag Tribe's Preserving Our Homelands camp to WHOI as part of an ongoing effort to develop knowledge exchange with the Tribe. Among other attractions, the campers learned about 3D printing & tested an underwater robot at WHOI's AVAST lab. What a great day!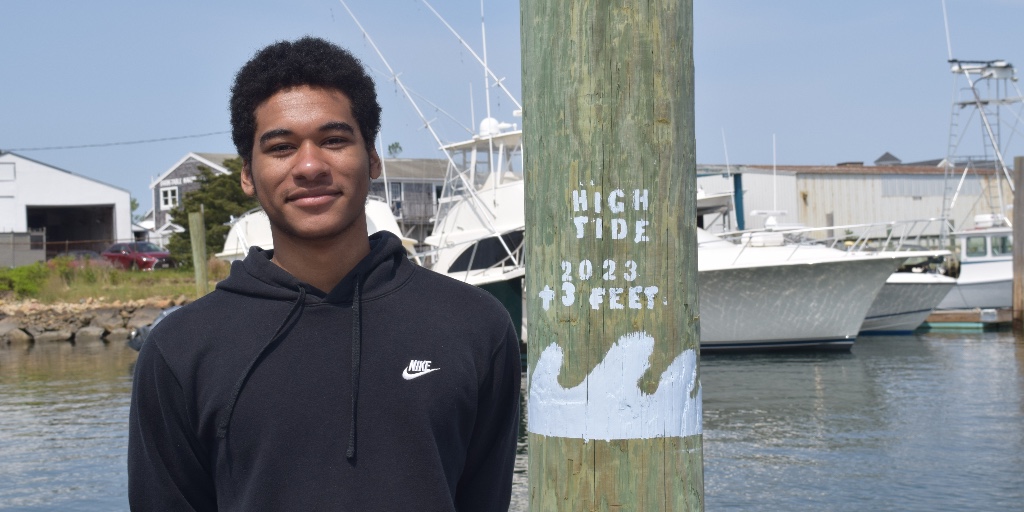 Can you visualize sea level rise? Don't worry, you're not alone!  That's why WHOI Sea Grant staffers Shannon Hulst and Grace Simpkins worked with high school art and science students on a visualization project. The students painted waves on five pilings in Millway Marina in Barnstable Harbor to designate future high tide levels.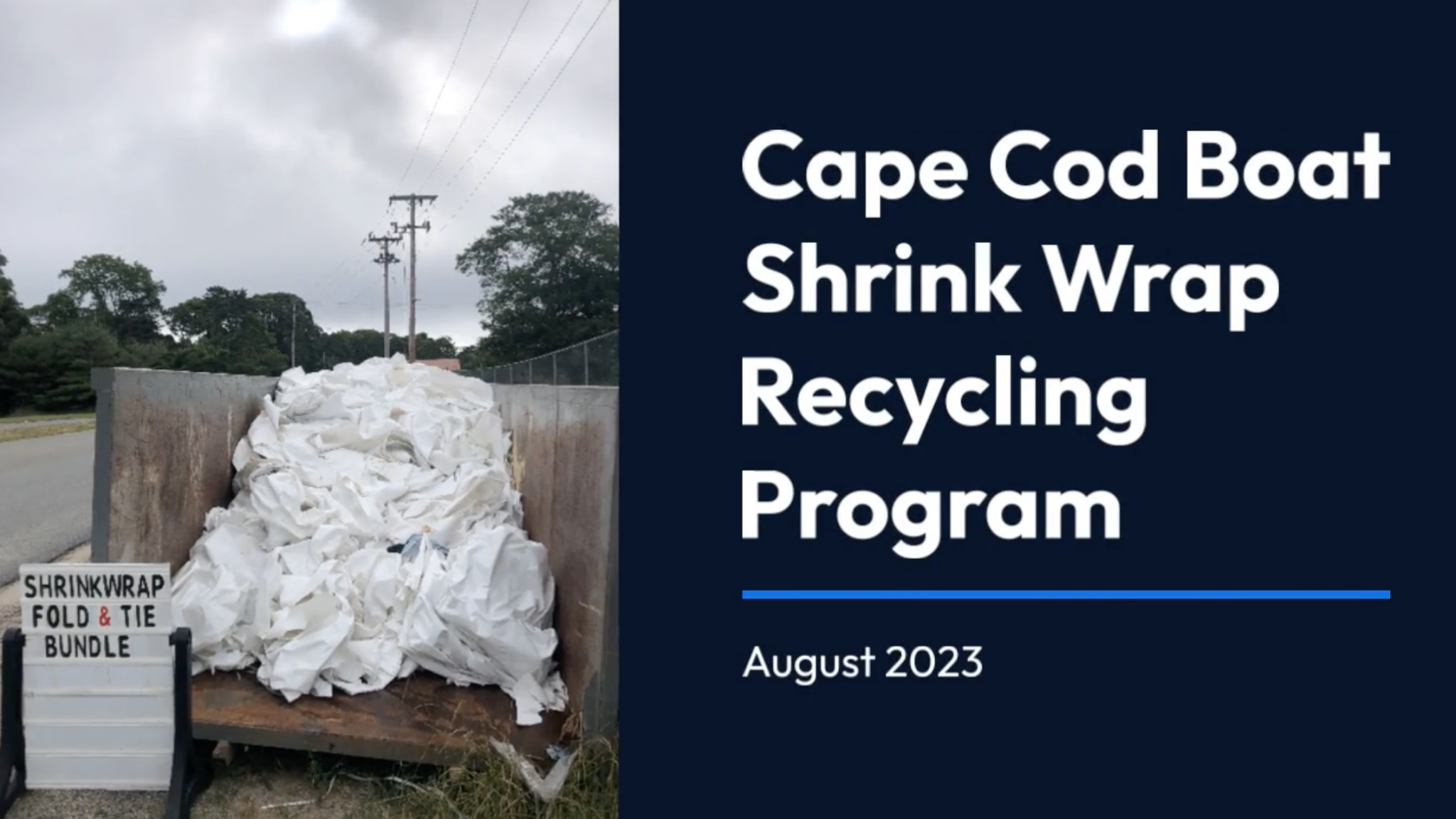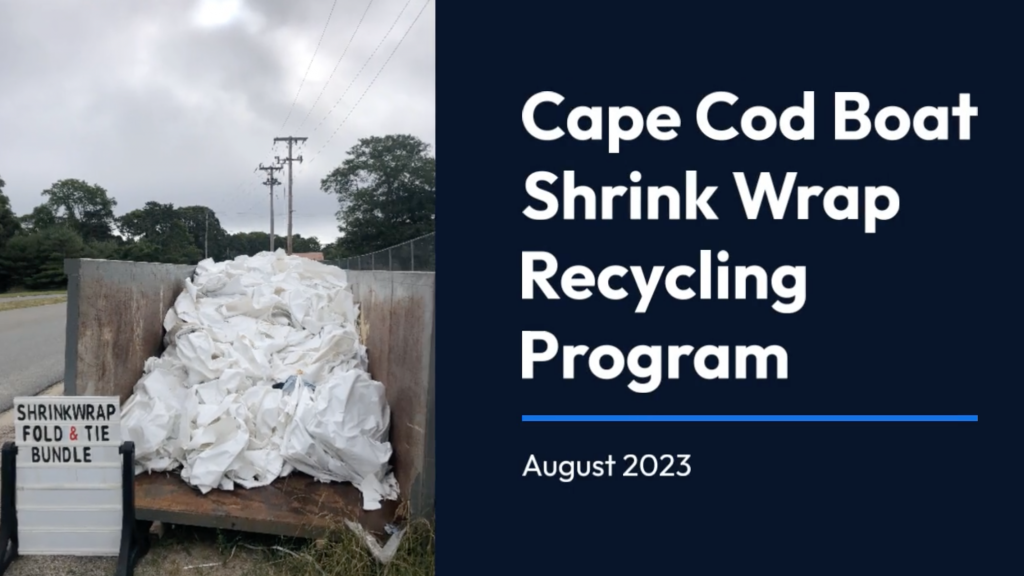 We're happy to report our 2023 Boat Shrink Wrap Recycling program was the best yet — collecting an amazing 22 tons. Transfer stations in Bourne, Chatham, Dennis, Eastham, Falmouth, and Wellfleet generously served as drop off locations. Thanks to their staffs for monitoring the wrap to be sure boaters properly cleaned and prepared it for recycling.  Thanks also to Barnstable County's Cape Cod Cooperative Extension and AmeriCorps of Cape Cod for their work in this group effort! Watch the video!
Donate to WHOI Sea Grant
Click the donation link on the WHOI Sea Grant website and directly support the program's important coastal research, extension, and education. We thank you in advance!
Keep In Touch
Subscribe to the

Coastal Impacts
newsletter
Sign up for our quarterly newsletter by emailing us at seagrant@whoi.edu
Join the SEMCO listserv
We're keeping our community connected! Join the WHOI Sea Grant-moderated Southeastern Massachusetts Coastal Organizations (SEMCO) listserv for information on events, programming, and items of note from marine-related organizations in the region.