Education: Girls in Science Is Underway! 
Research: High School Student Helps Develop "TideRider" VIrtual Buoy
Extension: Teaching the Teachers About Sea-level Rise, Storms, and Flooding
Meet Our Summer Interns

Knauss Fellow Profile

Graduate Research Fellows Focus on Microplastics and Seabirds

Woods Hole Sea Grant Sponsors Three 2023 Knauss Fellows
Seen on the Beach
SUBSCRIBE
ISSUE ARCHIVE
» Read past issues of Coastal Impacts
CURRENT ISSUE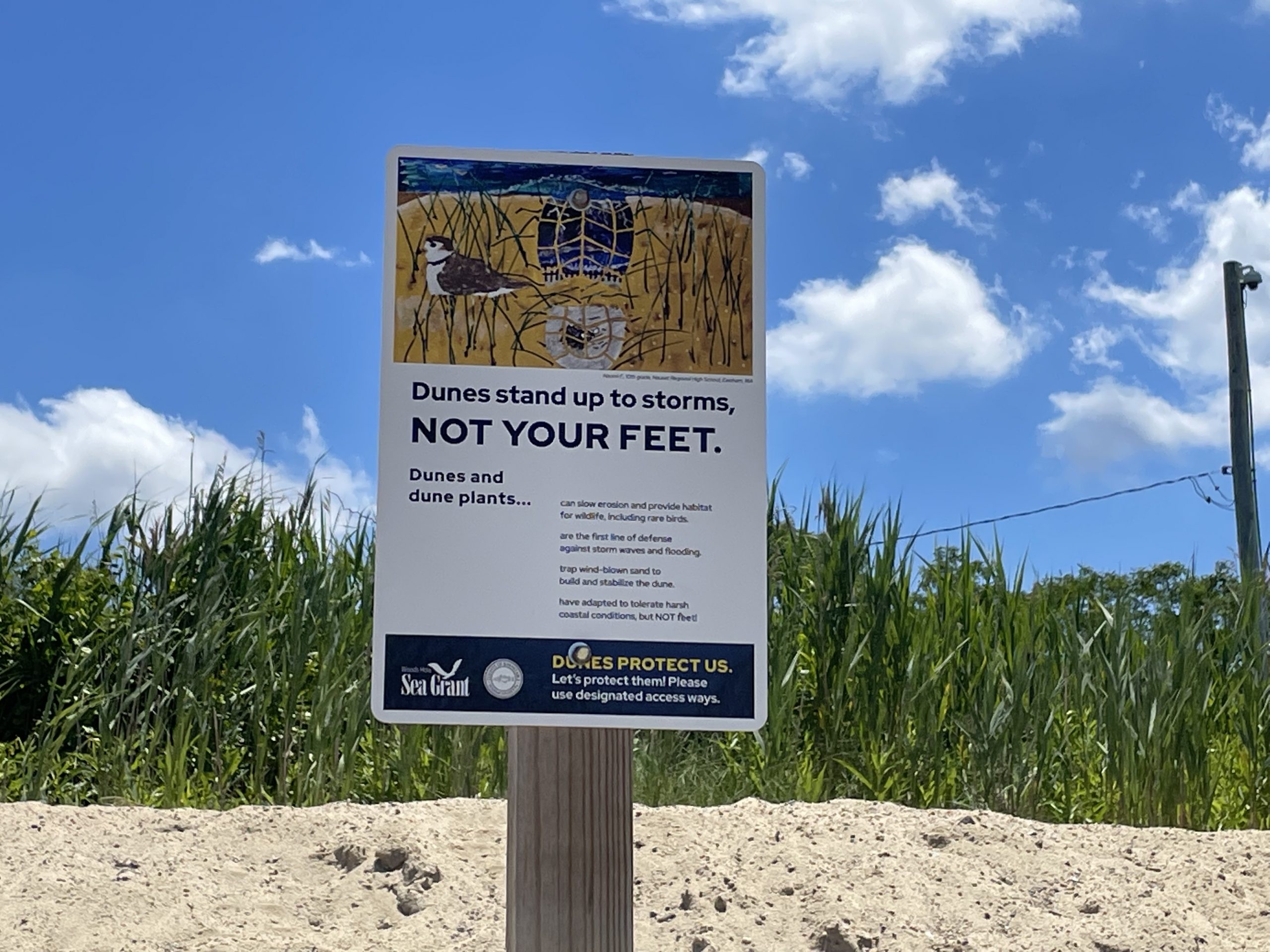 How excited were we to see one of our new dune signs installed at Millway Beach in Barnstable!?! This sign is just one of several that feature winning artwork from a contest we held last winter.  Students from across Massachusetts created artworks to depict the need to protect dunes from foot traffic. Dunes provide habitat for many animals including rare birds and they are the first line of defense against storms, waves, and flooding.  The students also voted in our winning sign slogan: Dunes protect us -- let's protect them!  These signs, provided free to towns, can now be seen at beaches throughout Massachusetts.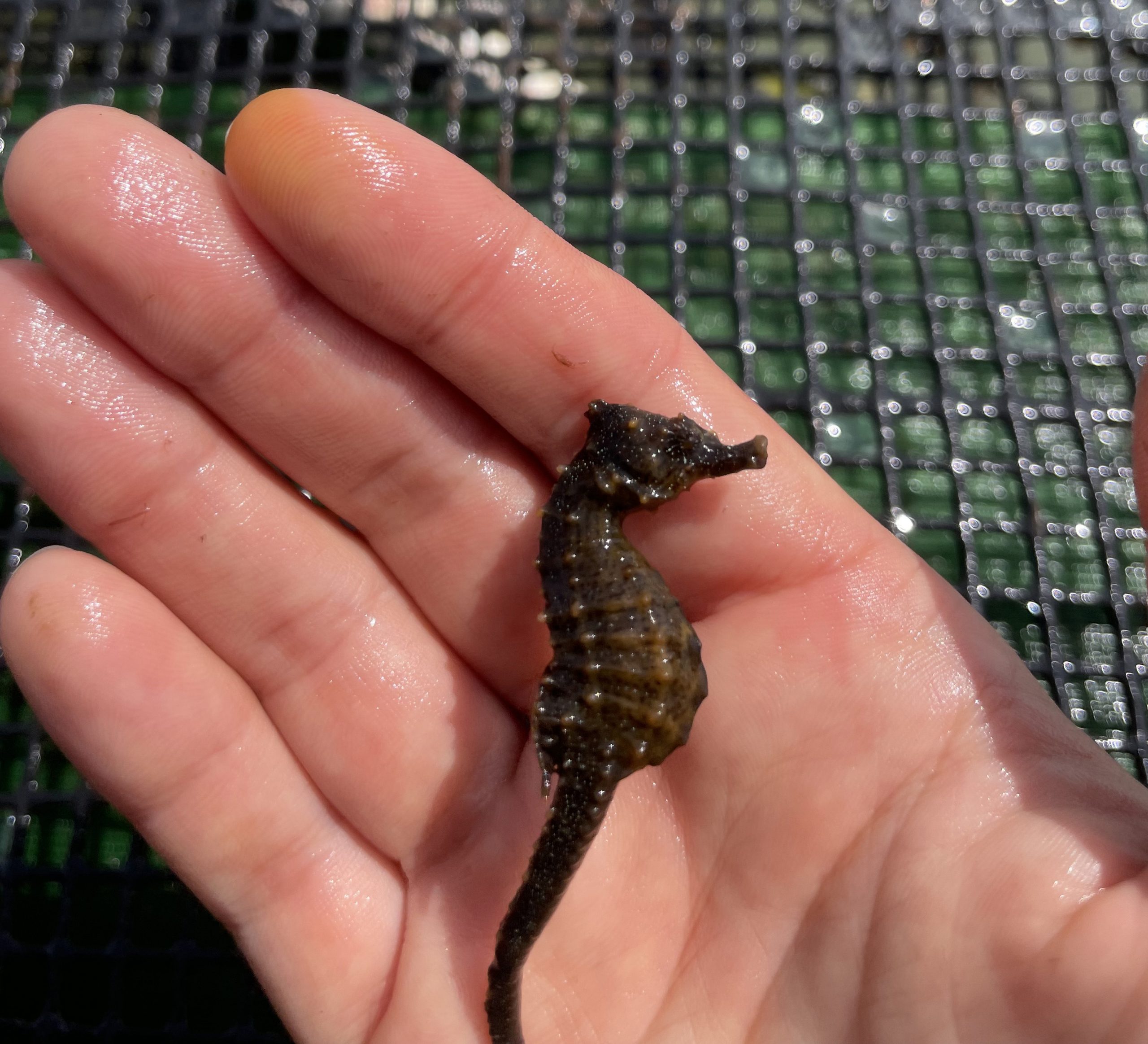 Look what Sea Grant Research Coordinator Jennie Rheuban found while doing some sampling in Barnstable this summer! "This is the first seahorse I've ever seen in the wild!" says Rheuban. Cape Cod is the northern limit of the seahorse's range, but it's rare to see one. This little one had attached itself to an oyster cage. After admiring it, she released released it and watched it swim away.
Donate to Woods Hole Sea Grant
Click the donation link on the Woods Hole Sea Grant website and directly support the important coastal research, extension, and education at Woods Hole Sea Grant. We thank you in advance!