Ocean STEAM Powered Women or O-STEAM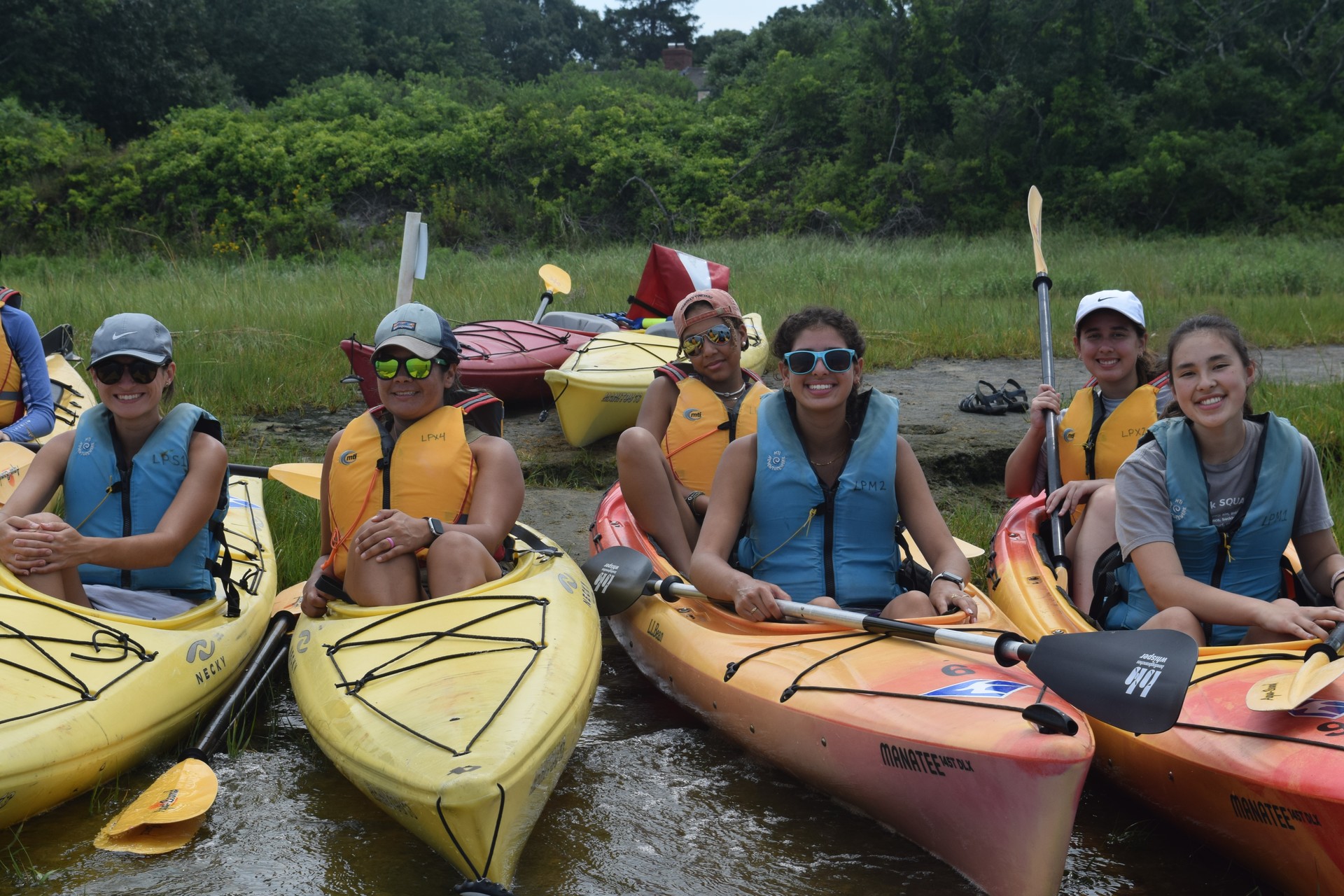 2023 Program Info - Application Period CLOSED
Check back in late January/February for the 2024 application
WHOI Sea Grant (WHOI SG) and the Woods Hole Oceanographic Institution (WHOI) are excited to collaborate with Sea Education Association on the Ocean STEAM Powered Women (O-STEAM) Fellowship, a competitive, week-long, fully funded, residential fellowship in Woods Hole for a cohort of young women from Massachusetts currently in their sophomore or junior year of high school.
Fellows are housed on the beautiful Sea Education Association campus during this week-long, summer fellowship, with easy access to the nearby WHOI facilities.  During their week, fellows work with WHOI Research Specialist Laela Sayigh, WHOI SG Education Specialist Grace Simpkins, a Facilitator, and others to investigate marine mammal bioacoustics (sounds) while also meeting other female Science, Technology, Engineering, Arts, and Mathematics (STEAM) professionals and learning from their collective expertise. The immersive experience includes building and testing their own underwater microphone (or hydrophone), analyzing data of dolphin vocalizations from the resident population in Sarasota, Florida to aid in conservation efforts, and capturing the underwater sounds of whales and dolphins vocalizing during a whale watch expedition.  Fellows will learn from communications specialists about how to communicate their research and experiences with their community.
*A similar program called "Girls in Science" was run in partnership with Earthwatch Institute in 2019, 2021, and 2022.
Who is eligible?
Young women who are currently sophomores or juniors in a Massachusetts high school and are residents of Massachusetts
When will it be held?

August 6-12.
Fully-Funded Opportunity

There is no-cost to the fellow for this program. All expenses are paid.
Diversity Statement
We are committed to assembling diverse groups of fellows. This fellowship encourages applicants from groups historically underrepresented in the ocean sciences – especially with respect to gender identity/expression, race, ethnicity, and socioeconomic status.
Hear from the 2019 Fellows
Recorded on Monday, August 24th, 2020, 6:30-8 pm
(View recording - with Spanish subtitles and English captions)
This webinar was designed with high school students in mind and was a collaboration between Woods Hole Sea Grant, Earthwatch Institute, and the Woods Hole Oceanographic Institution.  Each speaker shared the journey they took to reach their current career as well as challenges and highlights along the way. The panel consisted of: 
Laela Sayigh, Marine Mammal Acoustic Research Specialist at the Woods Hole Oceanographic Institution (WHOI).  Laela's research focusses on the social behavior and communication of cetaceans (whales and dolphins). 
Kerry Strom, Marine Operations Coordinator at WHOI.  Kerry is the schedule planner for R/V Atlantis, Armstrong, HOV Alvin, ROV Jason & AUV Sentry and soon to be R/V Resolution.  Kerry is also WHOI's US State Dept. liaison for marine scientific research applications.
Sarai Zelada, Urban and Regional Planning Master's Student at the University of Michigan and former Earthwatch Program Coordinator for the Girls in Science Program.  As an urban planner, Sarai focusses on how to use city planning as a tool for social change. 
Jennie Rheuban, Marine Chemistry and Geochemistry Research Specialist at WHOI.  Jennie focuses on the effects of climate change on coastal environments.  She is also the Research Coordinator at Woods Hole Sea Grant.
Amanda Dwyer, Knauss Fellow - NOAA Marine Debris Program. Amanda's graduate research focused on coral physiology in response to bleaching events. After graduating in December, she started a marine science policy fellowship to learn more about the interface between science and policy. 
Women in STEM Panel Discussion (summer 2020)
With Support From
Eileen and Jim Rullo
The Oppenheim Family
Start up support from The Bill and Jane Jackson Foundation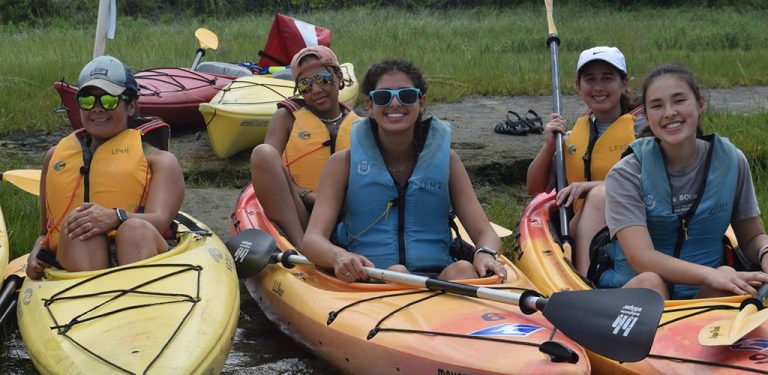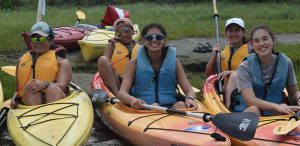 This summer I was lucky enough to be a part of the Girls in Science program at Woods Hole. We got to do some research and learn many cool things and it wasn't like "going to school" at all, despite what you may think. It…
Read More